Kim and Margarita: Finding joy and encouragement when cancer doesn't take a holiday
When you donate to the Canadian Cancer Society's holiday fundraising campaign, you help fund our support system for people like Kim and Margarita.
4 min. read
The holiday season is a special time that gives us the chance to create new memories with our closest loved ones. But for families affected by cancer, the holidays can be especially difficult, as they need additional emotional and practical supports.
Kim and Margarita were able to find joy and encouragement in our community and with the help of our generous donors, we hope next year will bring the same comforts to many more.
Kim's story: finding strength among the cancer community and her loved ones @(Model.HeadingTag)>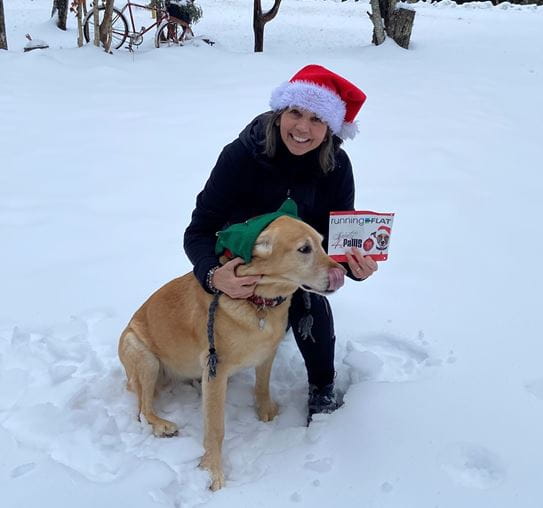 When Kim was diagnosed with breast cancer shortly after her 56th birthday, she began to feel very isolated and afraid. She had a close circle of friends and family, but didn't know anyone else who had been diagnosed with breast cancer and living in a rural community made it difficult to attend in-person support groups. Being a social worker, she understood the importance of having strong social connections and decided to join CancerConnection.ca. Signing up gave her an unexpected sense of relief.
Immediately, I got a notification and saw words of wisdom and support pour in from the community. I remember reading, 'Welcome, you are not alone' and I started to feel a trickle of courage.
Kim became closely connected with other members of the CancerConnection.ca community and eventually became a community mentor, so she could provide the same emotional support that she felt when she joined. She also helped fund new research initiatives by participating in CIBC Run for the Cure, giving others hope for a brighter future. "I run for people who feel alone on their journey, I run for cancer research and I run for my mental health."
In December 2017, Kim started chemotherapy treatments and her hair started falling out shortly after. But on Christmas Day, she fortunately had her family around her, pushing her to be courageous and create new memories in light of her obstacles, as her brother offered to shave her head. She took him up on it – and the whole family got in on it just before sitting down for Christmas dinner.
Margarita's story: creating memories despite new challenges @(Model.HeadingTag)>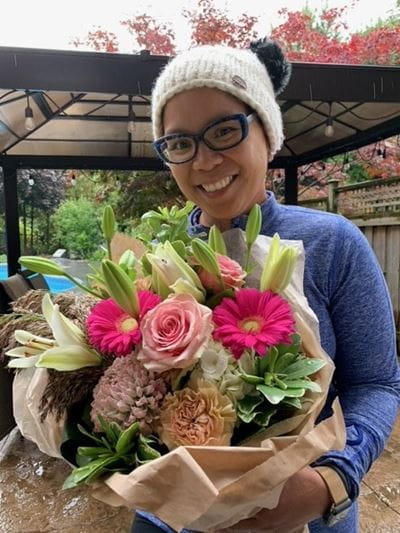 In 2014, Margarita discovered a lump on her breast while nursing her youngest daughter. After visiting her doctor and completing a biopsy, she was officially diagnosed with Stage 0 breast cancer.
Her diagnosis came as a shock to all her loved ones, but they were committed to caring for her throughout her journey, always believing she would make it through for the better.
"She is so strong," says Margarita's mother Alma, who was diagnosed with breast cancer 11 years earlier. "I can say that I am strong, but she is stronger."
Following her diagnosis and consulting with her doctor, Margarita decided to have a double mastectomy, followed by breast reconstruction surgery. However, her cancer still returned in 2017.
Through trying to find greater inner strength with her family, Margarita began to participate in the CIBC Run for the Cure again - a tradition that began with her mother's diagnosis.
Having a pink shirt and people supporting you on Run Day really brings tears to my eyes. It's always amazing to unite with other Run participants because you experience an overwhelming sense of comfort and community. Even if people don't know you, they know what you're going through and will show encouragement.
The next holiday season also reminded Margarita that celebrations do not need to be cut short because of a diagnosis. New Year's Eve in 2017 at Sunnybrook Hospital, where Margarita started her chemotherapy treatments, was still a cheerful event with her cousins and neighbors by her side.
"While that was not the way I wanted to spend my holidays, our family was still surrounded by so much love and support. After this season, my journal now has so many notes from playdates for my kids and cousins. We still made the effort for some family fun."
Outside of receiving treatment, Margarita is still enjoying life with her family and her dog Harley. And she still plans on continuing her involvement with CIBC Run for the Cure under her family's team name, #wearestrongertogether.
We hope everyone who has been impacted by cancer this year will be able to be with their closest loved ones and find greater hope for a better future, like Kim and Margarita. But for families who need more support during the holidays, please donate to the Holiday Campaign to help fund life-saving research and our nationwide support system.