About us
Our history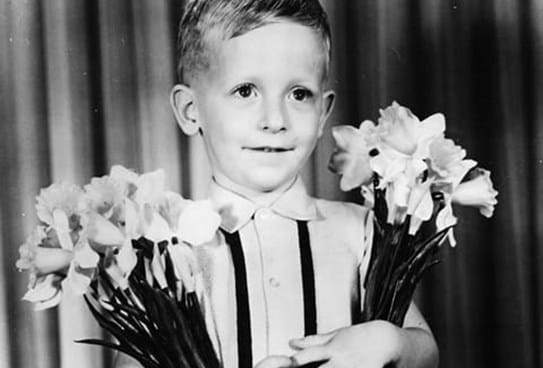 Dedicated to improving the lives of people affected by cancer for over 80 years @(Model.HeadingTag)>
The Canadian Cancer Society (CCS) was officially formed in 1938, but the seeds for our organization were planted back in 1929 when the Saskatchewan Medical Association formed the country's first cancer committee.
This committee responded to growing concern by doctors that people were not aware of the signs of cancer. By the time people consulted a doctor, their cancer was advanced and their chances for survival were decreased. Cancer committees in other provincial medical associations followed, and in 1931 the Canadian Medical Association's National Study Committee on Cancer was formed.
In 1935, the Governor General of Canada invited Canadians to celebrate the 25th anniversary of the coronation of George V by donating to the King George V Silver Jubilee Cancer Fund. The campaign successfully raised almost $500,000 by the end of the year.
In 1937, the National Study Committee recommended the formation of the Canadian Society for the Control of Cancer, and this new organization was officially launched the following year. We changed our name to the Canadian Cancer Society a few years later. A decade after that, we began funding cancer research.
During our early years, we received most of our income from an annual grant from the Canadian Medical Association based on the interest of the King George V Silver Jubilee Fund. Today, almost all of our income is generated through our fundraising programs and donations from individual Canadians and corporate partners.
Thanks to the generosity of our supporters, since 1947 we have funded thousands of researchers and invested more than $2 billion in cancer research. Through this investment, great progress has been made. Today, about 64% of Canadians diagnosed with cancer will survive at least 5 years after their diagnosis. This is up from 55% in the early 1990s. In the 1940s, survival was about 25%. For some cancers, like thyroid and testicular, the survival rates are more than 95%.
For many years, CCS operated 10 provincial divisions but serves Canadians as one organization. Working nationwide allows us to operate more efficiently and ensure donor dollars are spent effectively. Our advancements benefit all Canadians, regardless of where they live.
In 2017, we merged with the Canadian Breast Cancer Foundation to eliminate duplication of efforts, strengthen our combined organization and better position us to help Canadians affected by breast cancer from coast to coast. At the time, this consolidation was unprecedented within the non-profit sector in Canada.
In 2020, we amalgamated with Prostate Cancer Canada to further reduce duplication and make donations go further in helping people facing prostate cancer through research, support, advocacy and health education.