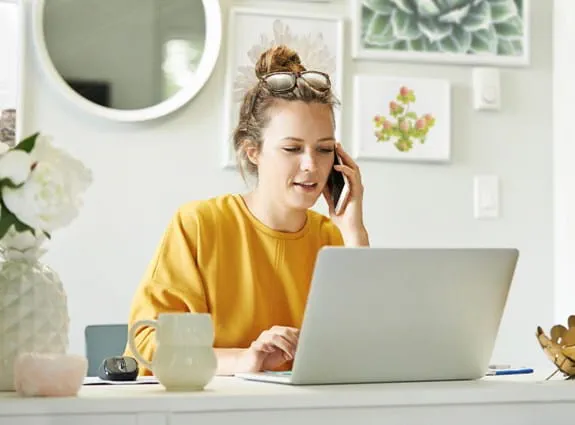 HOW WE CAN HELP
Talk to an information specialist 1-888-939-3333
We are available online and by phone to answer your questions about cancer and help with any concerns you may have.
Live chat with an information specialist.
Call us toll-free at 1-888-939-3333.
For questions about cancer and work, especially during COVID-19, visit www.cancerandwork.ca.
Why talk to an information specialist @(Model.HeadingTag)>
Cancer can be difficult to understand and coping with it can be stressful. It can help to talk to someone you can trust to give you current, reliable information. Our Cancer Information Helpline is a national, toll-free service for people with cancer, their caregivers, their families and their friends, as well as the general public and healthcare professionals. We'll take all the time you need to answer your questions and give you information about:
cancer treatment and side effects

clinical trials

coping with cancer

emotional support services

prevention

help in the community

complementary therapies



How to contact an information specialist @(Model.HeadingTag)>
How we can help healthcare providers @(Model.HeadingTag)>
If your clients or their caregivers would like more information about cancer or services in their community, complete and submit a healthcare provider referral.
The personal information collected on the referral form will only be used to contact the individual about our services.
This campaign has been made possible through financial support from Health Canada through the
Canadian Partnership Against Cancer
.