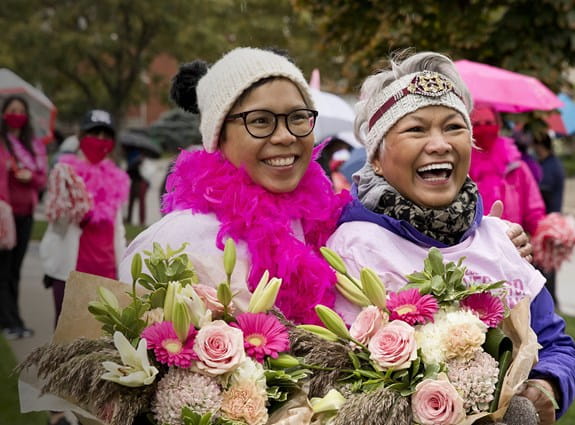 Make a difference for Canadians with breast cancer
This Breast Cancer Awareness Month, help create a future where no one fears breast cancer @(Model.HeadingTag)>
Each day last year, an estimated 75 Canadians heard the life-changing words, "You have breast cancer". And while more people are surviving a breast cancer diagnosis than ever before, it's still the most common cancer and second leading cause of cancer death among Canadian women.
During Breast Cancer Awareness Month, there are many ways you can help make a real difference for people affected by breast cancer.
Donate
Help fund groundbreaking research to prevent, detect and treat breast cancer, and a national support system to ensure everyone affected by breast cancer gets the support they need.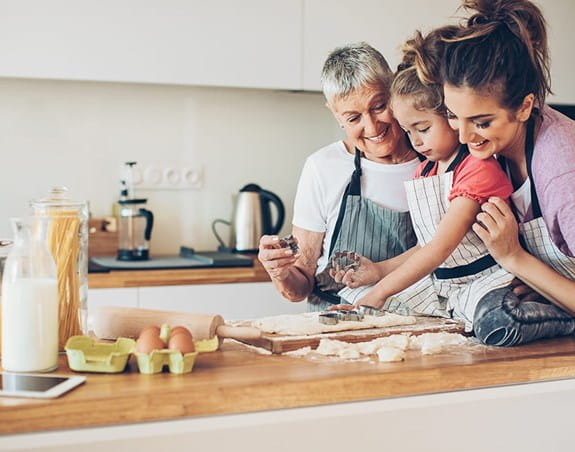 Fundraise
Create your own fundraiser and encourage your family and friends to donate to help change the lives of Canadians facing breast cancer.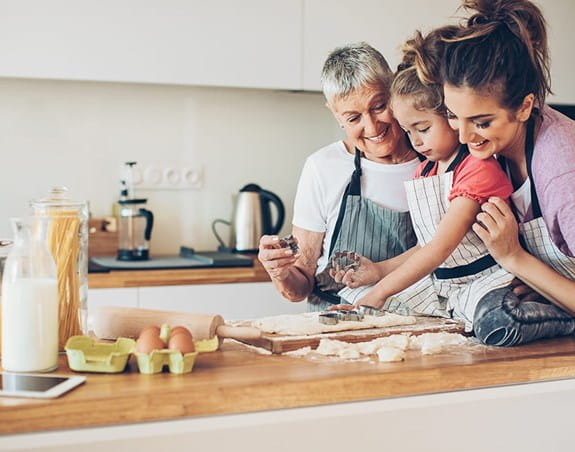 Become a monthly donor
Make the greatest possible impact for those affected by breast cancer! As a monthly donor, you will provide steady funding for groundbreaking breast cancer research that saves lives, and compassionate support when people need it most.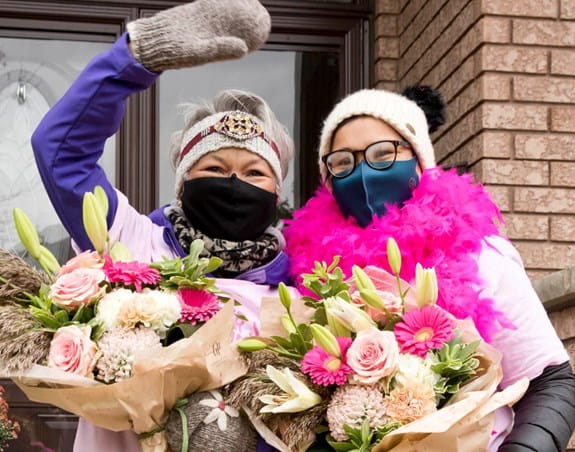 Your support will help moms and daughters like Alma and Margarita
"There are many experiences we hope to share with our daughters, but breast cancer is not one of them," says Alma.
When Alma was diagnosed with breast cancer, her daughter Margarita wanted to help. Margarita turned to cancer.ca for trusted information to better understand her mom's diagnosis, treatment options, and learn how she could provide the best support for her mom every step of the way.
Then, two years later, Margarita found a lump in her breast and began her own breast cancer journey. This time, Alma wanted to be there for her daughter, and knew that she could turn to CCS for information and support.
"I would never choose to travel this road twice, but I'm grateful CCS was there for us both times," says Alma.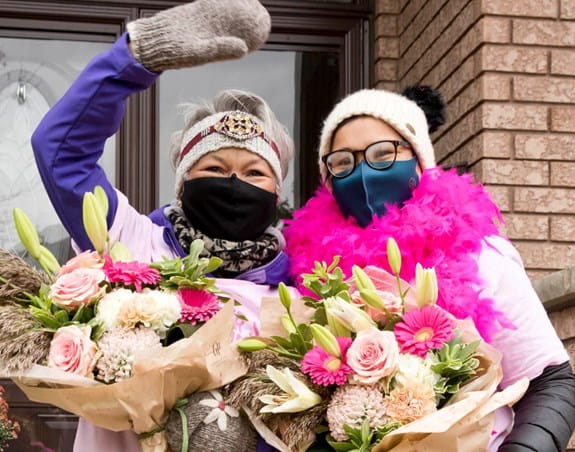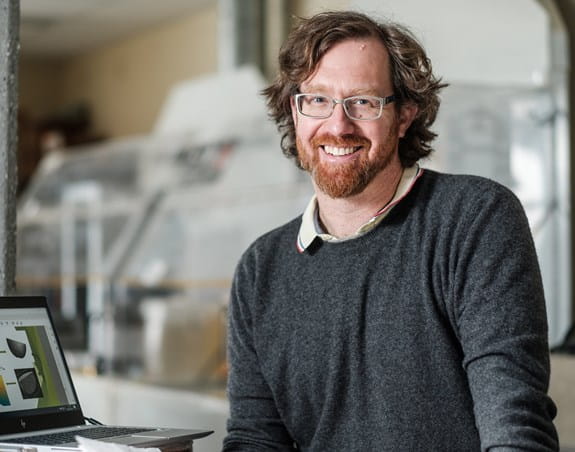 Your support helps fund innovative research to detect breast cancer earlier
What if a bra could detect breast cancer? Through a grant awarded by CCS and partners, Dr Elijah Van Houten and his team are developing a bra that can detect small breast cancer tumours using cutting-edge technology that can sense and measure the differences between breast tumours and healthy breast tissue.
When detected early, breast cancers are more likely to be treated successfully. In addition to regular mammograms, this amazing technology could be part of the life-saving future of breast cancer screening.
"We hope to transform breast cancer screening, making it a more comfortable, simple, regular and convenient way to undergo screening at home," says Dr Van Houten.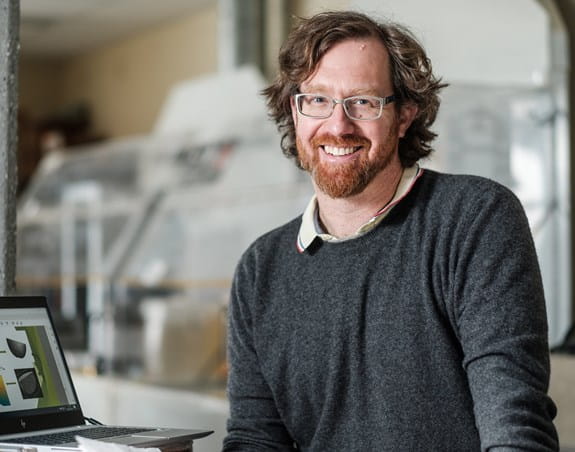 This Breast Cancer Awareness Month, donate to help create a world where no Canadian fears breast cancer.
When you donate, you can also create a digital pink ribbon, a virtual badge to print or share through your social networks to honour or remember loved ones affected by breast cancer.