With the support of our donors, we fund a diverse portfolio of research grants and awards, from support for new researchers to individual and team grants and large national programs. Our funding investments give us the ability to support the most promising cancer research across the cancer experience and across all cancer types, wherever the research is being conducted in Canada. Doing this enables us to maximize our impact for people at risk of and affected by cancer. Here are some of the projects and awards we fund:
Action Grants @(Model.HeadingTag)>
Action grants test the feasibility of small-scale interventions in primary cancer prevention, with the aim of future scale-up and application across different communities and settings.
Accelerator Grants @(Model.HeadingTag)>
Accelerator grants are intended to stimulate the application of evidence-based programs, practices and policies (i.e. interventions) that will improve the lives of people affected by cancer.
Breakthrough Team Grants @(Model.HeadingTag)>
Breakthrough Team Grants aim to fund well-balanced, multi-disciplinary teams from across Canada and beyond who will harness new and existing technologies and innovations to transform the lives of people affected by brain, esophageal, liver, lung, pancreatic and stomach cancers.
Cancer Survivorship Team Grants @(Model.HeadingTag)>
Funded in partnership with the Canadian Institutes of Health Research and the Alberta Cancer Foundation, these grants bring together nationwide teams of researchers, doctors, survivors and caregivers to address key questions that will improve quality of life for people living with and beyond cancer.
Challenge Grants @(Model.HeadingTag)>
Supports projects across the cancer continuum and disciplines, with the ultimate goal of solving a 'challenge' in cancer that will be meaningful to people affected by or at risk of cancer.
Emerging Scholar Awards @(Model.HeadingTag)>
Emerging Scholar Awards provide critical funding support to young, early career researchers to develop their cancer research programs and strengthen the future of the cancer research community in Canada.
Health Equity Research Grants @(Model.HeadingTag)>
Health Equity Research Grants are co-created for people affected by cancer and by structural marginalization to address health inequities relevant to cancer prevention, detection, treatment, and/or survivorship.
Innovation Grants @(Model.HeadingTag)>
Innovation Grants support creative, cutting-edge, innovative ideas to advance cancer research.
Innovation to Impact Grants @(Model.HeadingTag)>
Innovation to Impact Grants builds on the successes of previous Innovation Grant projects to bring promising results closer to the clinic.
Impact Grants @(Model.HeadingTag)>
Impact Grants accelerate the translation of scientific knowledge into real-world outcomes that will significantly enhance our understanding of cancer and improve care for people affected by the disease.
Prostate Cancer Grants @(Model.HeadingTag)>
Prostate cancer grants, some of which are funded in partnership with the Movember Foundation, address important issues in prostate cancer biology and care to help people with prostate cancer live longer, fuller lives.
Spark Grants @(Model.HeadingTag)>
Spark Grants, funded in partnership with the Canadian Institutes of Health Research and Brain Canada Foundation, focus on the development of disruptive technologies to improve cancer prevention and early detection.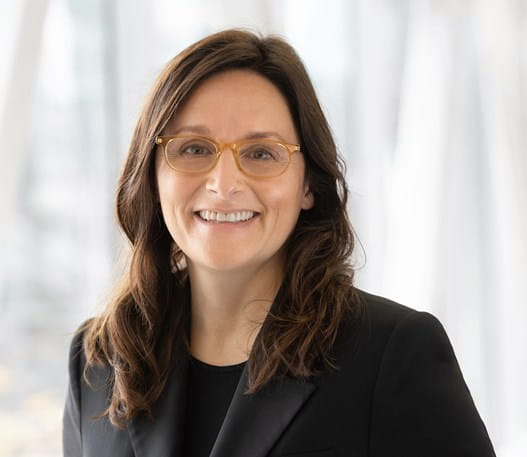 Dr Cynthia Ménard
With the support of a Movember Translation Acceleration Grant, Dr Cynthia Ménard is testing a new imaging technique to enhance the detection and treatment of metastatic prostate cancer, improving outcomes for people with this cancer.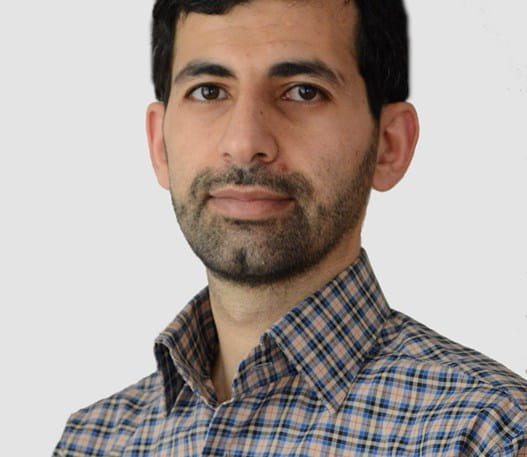 Dr Amir Sanati-Nezhad
With funding from a Spark Grant, Dr Amir Sanati-Nezhad is transforming bladder cancer care with an at-home urine test that will make detection and monitoring easier, safer and more accessible.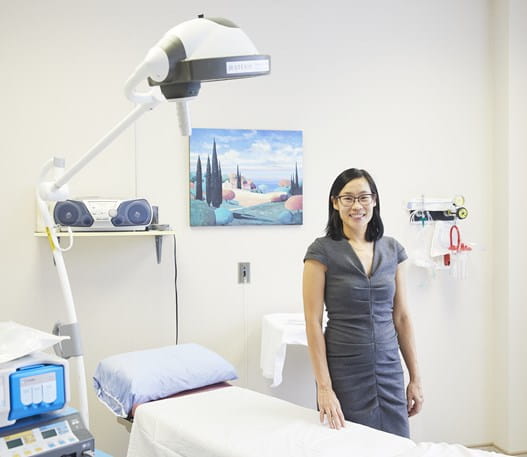 Dr May Lynn Quan
Thanks to a Cancer Survivorship Team Grant, Dr May Lynn Quan is creating a tool to address the unique survivorship needs of young women with breast cancer, helping them live more fully.
Supporting clinical trials @(Model.HeadingTag)>
Clinical trials are an essential step in bringing discoveries from the research lab to people facing cancer. All cancer treatments used today were developed and tested in clinical trials because they are the best way to determine whether a new drug or procedure is safe and effective.
We know that the life-saving treatments of tomorrow depend on investments in clinical trials today, which is why we are proud to be a founder and key supporter of the Canadian Cancer Trials Group (CCTG).
Created in 1980, CCTG is a national group that carries out the full range of clinical trials testing new cancer treatments, supportive care and prevention strategies for all types of cancer in all patient groups. This world-class group brings together a collaborative network of more than 6,500 researchers, doctors and nurses from more than 85 different hospitals and cancer centres across the country to conduct trials that will help people with cancer live longer and have a higher quality of life. CCTG is also the first and only Canadian research network that conducts cancer clinical trials in people of all ages, from pediatric to elderly patients, and the first to define new standard treatments for both common and rare cancers. Results from CCTG-led trials have changed the way people with cancer are cared for not just in Canada, but around the world.
Thanks to our donors, we have invested over $108 million in CCTG since 1980, enabling the group to build critical infrastructure to conduct high-impact cancer clinical trials across Canada. With this support, they have tested over 200 new, potentially life-saving drugs, leading to the approval of 13 new cancer drugs.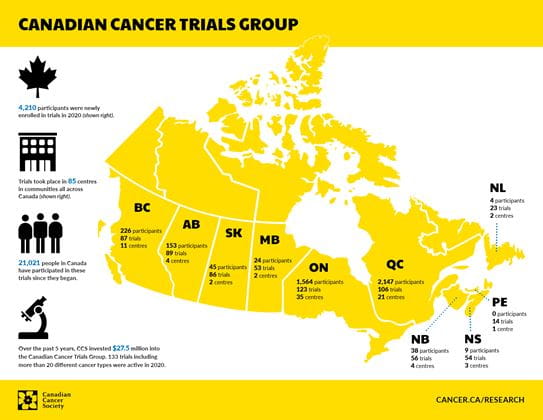 Improving cancer care delivery @(Model.HeadingTag)>
It's not enough to show that a new treatment or a new screening strategy works.
In order to effect large-scale change, we must provide evidence to decision makers to persuade them to adopt policies and practices that ensure all Canadians have access to these life-saving treatments and programs. That's why we are proud to be a founding and funding partner of the Canadian Centre for Applied Research in Cancer Control (ARCC).
ARCC is a pan-Canadian research network that specializes in research on health economics, services, policy and ethics. Their work answers critical questions about how we can improve the ways in which cancer care is delivered so that it is more equitable, sustainable and efficient. With our support, ARCC's research has contributed to the creation of Canada's first lung cancer screening program in British Columbia and the extension of human papillomavirus (HPV) vaccination program to include children of all genders, across all of Canada.