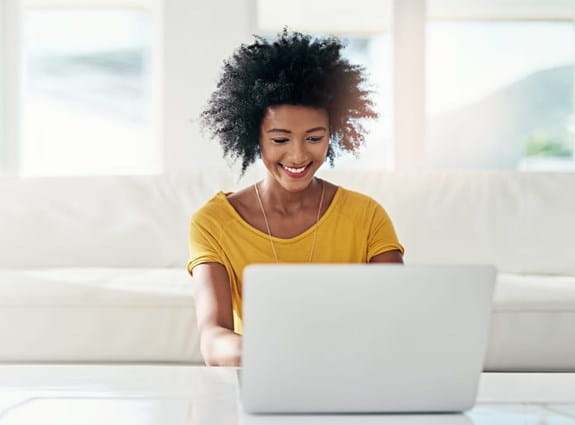 volunteer
Ways to volunteer
Your gift of time can make a difference
How volunteers strengthen our work @(Model.HeadingTag)>
With nearly half of Canadians expected to be diagnosed with cancer in their lifetime, we all know someone whose life has been changed by it.
Current volunteer opportunities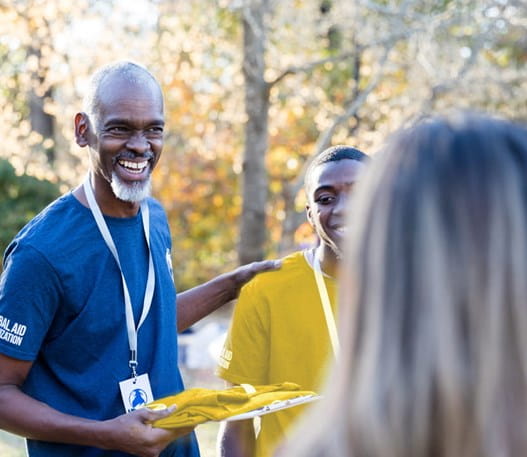 Join a fundraising committee
Be part of a team of dedicated peers who help organize community events in support of research and services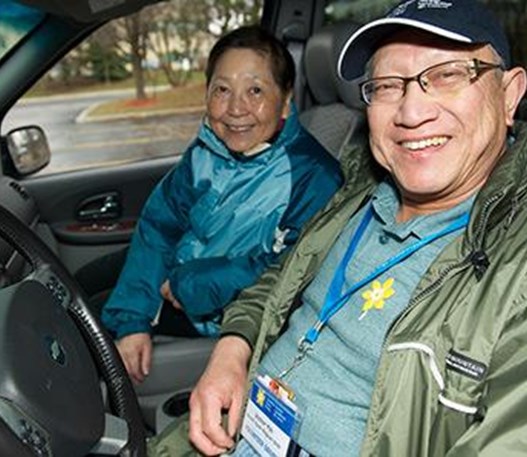 Help People with Cancer Access Treatment
For people living with cancer, transportation to treatment is just one of many challenges. You can help provide rides to appointments for life-saving treatment. Become a volunteer driver today.
What do you want to do? @(Model.HeadingTag)>
Join the team driving our research and services through fundraising
Improve the cancer experience for someone in your community
The Walking School Bus @(Model.HeadingTag)>
The Walking School Bus is an organized system of getting children to school on foot under the supervision of trained and screened adult volunteers.
BETTER Women @(Model.HeadingTag)>
The Canadian Cancer Society recognizes that making healthy behaviour changes can be difficult to achieve alone. That's why we are working in partnership with Women's College Hospital to provide support to women aged 40-65 to take control of their health so they can prevent chronic disease, including cancer.

BETTER Women is a health promotion program that offers women free access to a volunteer peer health coach who is trained to help them reach and maintain their health and cancer screening goals. The goals are created by the participant and a peer health coach will be there along the participant's journey to provide additional motivation and help them stay accountable.
Partner on research funding with us @(Model.HeadingTag)>
If you have an experience of cancer, you have expertise that can help us ensure research funding decisions are relevant and impactful to people affected by cancer. Your input can help us make more equitable, relevant decisions in research funding. You are important in helping us build and share knowledge on engagement so that the way we fund research, and the research we fund, gets better and better.
Not sure or don't see your ideal role? @(Model.HeadingTag)>
Our volunteer recruitment cycles change over the year based on when activities occur and when opportunities arise. We encourage you to sign up for updates to see available roles as they come. That way, you'll be the first to know if that ideal role appears.
We also offer several other meaningful ways to support our mission outside of volunteering.