How you can be involved as a patient partner @(Model.HeadingTag)>
Even though our patient partner activities are all based around research funding, you do not need any previous experience with or exposure to research to participate in most of our activities. We will support you to partner meaningfully with us. We encourage diverse perspectives and people from all walks of life who are affected by cancer to get involved. You can be involved in a range of ways. This includes one-off opportunities and on-going partnerships. It also includes being informed about research funding, consulting and giving input on research proposals and funding competitions, co-creating and leading projects. All of our opportunities are virtual at this time.
Here's a sample of how you can be involved as a patient partner:
Review grant applications. Your perspective helps maximize the impact and relevance of the research we fund for people affected by cancer. To learn more and become a Patient/Survivor/Caregiver Reviewer, click here.
Share stories on the importance of research and being engaged in research. Communicating your experience with research funding allows others a 'look inside' and can inspire more people to get involved.
Participate as an advisor to the Canadian Cancer Society on advisory councils and projects. This includes co-developing research priorities and guiding research directions and programs.
Co-develop new research funding competitions. Your input helps guide the requirements and recommendations for new research competitions.
How to become a patient partner @(Model.HeadingTag)>
Step 1
: To get involved, fill out a short
survey
about your experiences and interests.
Step 2
: A member of the Research team will be in touch with you shortly to talk about patient partnership opportunities.
Step 3
: Once we have found an opportunity that fits, we will provide any training and orientation you may need to contribute fully.
Step 4
: You will take part in the chosen opportunity as a patient partner. We will support you the entire way.
Step 5
: After the project is complete, we will ask for your feedback and keep you involved according to your preferences.
Patient engagement in research plan
Our vision @(Model.HeadingTag)>
We aspire to integrate meaningful patient engagement into research projects and research funding processes to improve impact and relevance for our patient community and foster health equity through implementation of social practices. This will ultimately improve patient outcomes.
What you can expect @(Model.HeadingTag)>
Regardless of what opportunity you choose, we follow a set of guiding principles to make sure all patient partners feel safe, respected and equipped to fully contribute to the projects they are working on.
Our full list of guiding principles:
Safety
We strive to create safe physical/virtual, emotional, and cultural spaces for respectful discussion and collaboration. This includes before, during and after the project.
Mutual Respect
We acknowledge and value each other's expertise and experiential knowledge, recognizing equitable power among collaborators.
Co-Build
We work together from the beginning to identify problems and gaps, set priorities, co-create, evaluate and implement solutions.
Diversity of Experiences
We aim to include multiple patient perspectives, prioritizing inclusivity, equity and accessibility.
Clear Communication
Goals and expectations are outlined by project team members, interpersonal boundaries and touchpoints are set, and roles and responsibilities for all team members are defined.
Personalized & Progressive
Patient partner expertise is matched with projects, and patient partners are offered control and choice in partnering opportunities where possible. Both engagement and acknowledgment of engagement is tailored to the individual. Reflecting the nature of research, engagement will be meaningful and use a person-centered approach that evolves over time.
Knowledge Exchange
We share information in a context of trust and for mutual understanding, education and support, while respecting confidentiality.
Accountability
We demonstrate social responsibility and take ownership of the projects and decisions we are involved in.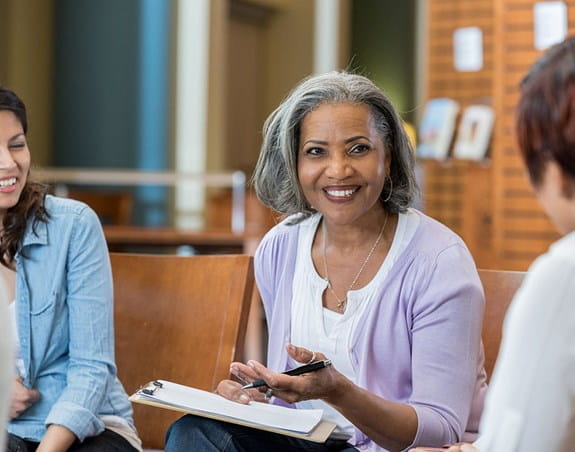 You can expect us to help you develop knowledge and skills in research through training, learning, mentorship or other supports. We also support researchers to develop knowledge and skills in patient engagement. This allows confident and meaningful participation in research funding for everyone.