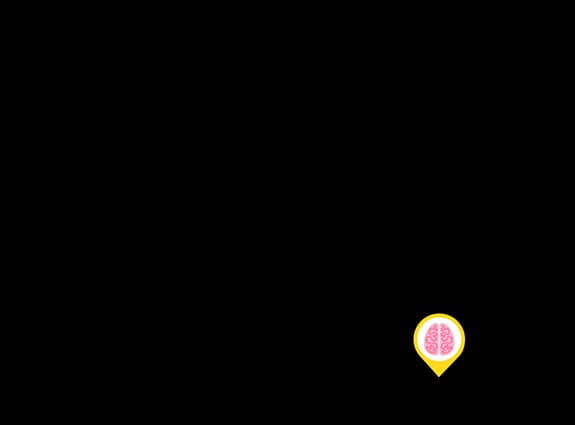 Testing new treatments for people with incurable brain cancers
A national team led by Dr Marshall Pitz is joining an international clinical trial to potentially improve outcomes for people with low-survival brain cancers.
Brain cancers that are classified as grade 2 or 3 gliomas are incurable and when they recur after treatment, the lack of effective therapies for these hard-to-treat cancers leads to very poor outcomes. With the 5-year survival rate after recurrence approaching 0%, there is an urgent need for new, effective therapies. Currently, there are no clinical trials in Canada testing new and promising treatments at the time of recurrence.
With funding from the Canadian Cancer Society (CCS) and Brain Canada, the team is joining forces with the Australian Cooperative Trials Group for Neuro-Oncology (COGNO) to open enrolment to Canadian patients in an Australian study. The researchers will identify novel tumour markers that could be targeted with new treatments to dramatically improve patient outcomes.
The trial builds on a growing collaboration between COGNO and the Canadian Cancer Trials Group (CCTG), a national program of CCS. It is patient-centred, formally integrating patient perspectives throughout the lifecycle of the trial.
If successful, the outcomes could lead to a paradigm shift in patient survival and quality of life.
Total Amount Awarded over 5 years: $ 1,549,130
Team Members @(Model.HeadingTag)>
Principal Investigator
Marshall Pitz, University of Manitoba
Co-Principal Investigators
Rebecca Harrison, BCCA - Vancouver
Chris O'Callaghan, Queen's University
David Roberge, Centre hospitalier de l'Université de Montréal
Co-Applicants
Jennifer Chan, University of Calgary
Keyue Ding, Queen's University
Harriet Feilotter, Queen's University
Hui Gan, Austin Health
Eng-Siew Koh, University of South Wales
Patient, Survivor and Caregiver
Team Geography
Team members from 5 provinces, as well as Australia