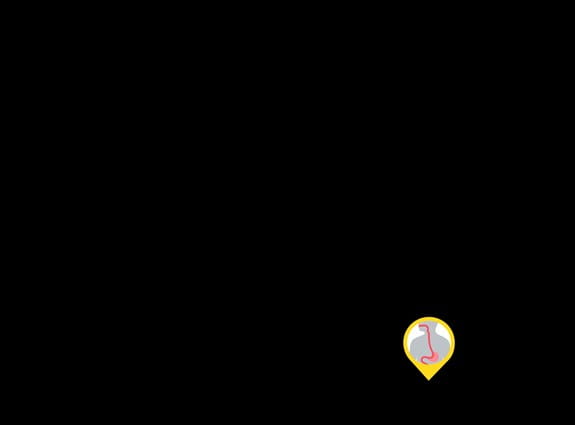 Tailoring treatments for people with esophageal cancer
A team led by Dr Lorenzo Ferri aims to understand what causes treatment resistance in esophageal cancer and identify new methods and treatment options for overcoming this resistance, ultimately improving outcomes and saving lives.
Esophageal cancers generally have a very poor outcome, with only 16% of people in Canada surviving 5 years after their diagnosis. Treatment resistance and a one-size-fits-all approach to treatment are 2 of the main challenges that must be addressed in order to improve survival.
With funding from the Canadian Cancer Society and the Canadian Institutes of Health Research, this multidisciplinary research team will use samples and data from people with esophageal cancer across Canada to tackle treatment resistance head-on. The group has members in Canada and the United States, including researchers from Harvard and Stanford as well as 3 patient partners.
Working with 6 high-volume treatment centres in Canada, the team plans to gather and analyze tumours from 300 patients over the course of their chemotherapy treatment. From these samples, they will grow small organs, called organoids, creating a globally unique resource to help researchers better understand the complexities of treatment resistance. Based on the findings, the organoids, along with 2 other research model systems, will be utilized to screen existing approved drugs, alone and in combination with chemotherapy, resulting in unprecedented information about potential treatment options that could be targeted to an individual's unique tumour.
Findings from this project will form the foundation for future international clinical trials. If successful, it would lead to promising new personalized treatments to improve outcomes for people with esophageal cancer and save lives.
Total Amount Awarded over 5 years: $ 7,486,649
Team Members @(Model.HeadingTag)>
Principal Investigator
Lorenzo Ferri, The Research Institute of the McGill University Health Centre (RI-MUHC)
Co-Principal Investigator
Swneke Bailey, The Research Institute of the McGill University Health Centre (RI-MUHC)
Co-Applicants
Jonathan Cools-Lartigue, The Research Institute of the McGill University Health Centre (RI-MUHC)
Pierre Fiset, McGill University
Stephen Gowing, University of Manitoba
Wael Hanna, McMaster University
Sidong Huang, McGill University
Sui Huang, Institute for Systems Biology
Donald Ingber, Harvard University
Joseph Kinsella, McGill University
Anna McGuire, University of British Columbia
Garry Nolan, Stanford University
Morag Park, McGill University
Ioannis Ragoussis, McGill University
Veena Sangwan, McGill University
Andrew Seely, University of Ottawa
Jonathan Yeung, University Health Network
Patients, Survivors and Caregivers
Jan Almanzor
John Sauter
Teresa Tiano
Additional Author
Nicholas Bertos, Research Institute of the MUHC
Collaborators
Vineet Bafna, UC San Diego
Paul Mischel, Stanford University
Xiaoyang Zhang, University of Utah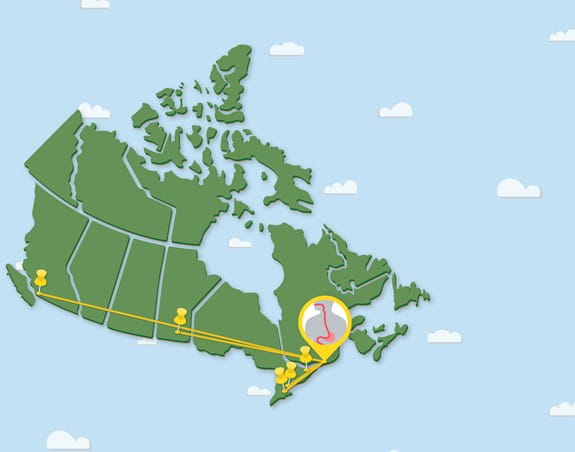 Team Geography
Team members from 4 provinces, as well as 4 US states (Massachusetts, Washington, Utah and California)