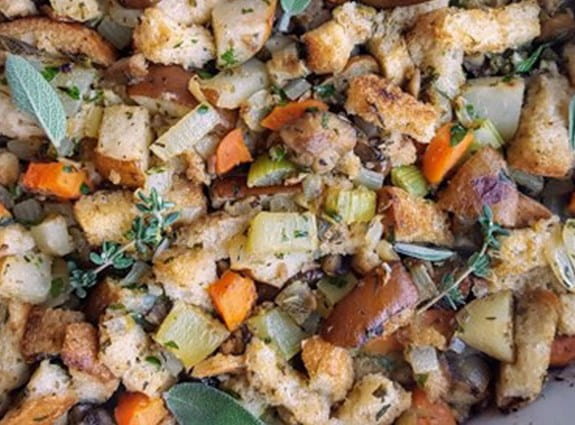 Green apple salad
Eat Right with easy and healthy recipes under 30 minutes.

Recipe by Chef Chantana Srisomphan @(Model.HeadingTag)>
Location: Toronto, ON
Servings: 2 people
Preparation time: 15 minutes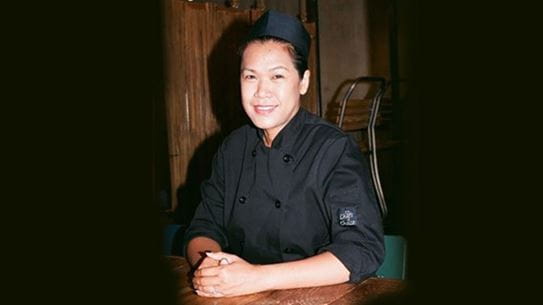 Ingredients @(Model.HeadingTag)>
• 200 grams Green apple, cubed cut (1-1.5" size)
100 grams Seedless Red grapes, half cut
20 grams Grape tomatoes, half cut
10 grams Carrot, shredded
5 jumbo-sized shrimp, shelled, deveined, tail on.
1 tablespoon Fish sauce
1 tablespoon Lemon juice
2 teaspoons brown sugar
Preparation @(Model.HeadingTag)>
In a small pot of boiling water, cook shrimp for 3-5 minutes. Drain and let cool down in the iced-cold water, drain and set aside. KitchenAid® Ranges, available in electric, gas, or induction, makes preparing shrimp a breeze.
In a large stainless steel bowl, add 1 tablespoon of fish sauce, lemon juice and 2 teaspoons of brown sugar, mix well until brown sugar is dissolved. You can mix these ingredients and much more in a
KitchenAid® Hand Mixer
, while getting inspired to create new recipes.
Toss together green apple, grape, grape tomatoes, shredded carrot and shrimp to incorporate.
Transfer to a salad plate, serve immediately.