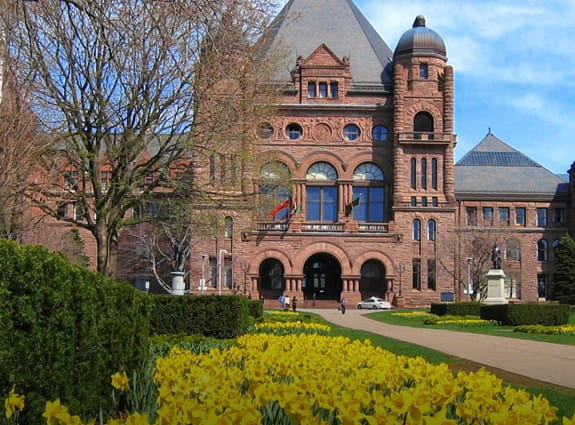 Our cancer care asks for Ontario's political parties this election
This election, we will advocate for improved access to cancer drugs, a plan to address COVID-19 backlogs, taxes on e-cigarettes and new programs to assist caregivers.
The Canadian Cancer Society (CCS) is the voice of Canadians who care about cancer and advocates for government policies that help prevent and support those who are living with the disease. During this Ontario election, healthcare is a top issue for voters.
CCS is committed to working with elected politicians of all stripes to bring about healthy public policies that will help prevent cancer, as well as improve the lives of people living with cancer and their caregivers. They are our parents and siblings, friends, and neighbours, and some of the most vulnerable in our community right now, particularly as we emerge from the COVID-19 pandemic.
This Ontario election, we are calling on all parties to make cancer care a priority for all those living with cancer, their caregivers, and all healthcare providers.
Here are our top 5 priorities we're advocating for leading up to the Ontario election on June 2: @(Model.HeadingTag)>
Expand access to take-home cancer drugs by filling gaps in public coverage and streamlining service delivery.
What this means for you: The Ontario government would subsidize the second payer costs, at a provincial cost of between $12 and $31 million, while you get the treatment you need in a consistent, safe, high-quality care in a community setting.
Add coverage of the prostate-specific antigen (PSA) test to the Ontario Health Insurance Plan when ordered by a physician.
What this means for you: For Canadian men, the potential of a prostate cancer diagnosis is 1 in 8 in their lifetime, but early detection can change the five-year or more survival rate from 29% for a later stage diagnosis to 100%. If the Ontario government publicly funded PSA tests (a less than $3 million annual investment), a potential diagnosis for you or a loved one ensures that prostate cancer is found early, before it grows large or spreads to other areas.
Develop a fully funded plan to address all backlogs in cancer care from the various waves throughout the covid-19 pandemic.
What this means for you: The Ontario Government, working alongside the federal government will ensure that your healthcare system will have the funding needed to continue cancer screenings, surgeries, and interventions essential to your cancer care. This plan should incorporate the experience and perspectives of both people facing cancer and their caregivers, as well as the voice of underserved communities, including First Nations, Inuit, Métis, immigrants, visible minorities, people living with low incomes, and rural-remote populations.
Implement an annual cost recovery fee on the tobacco industry and establish a tax on e-cigarettes
What this means for you: The Ontario government will require tobacco companies, not you, to pay an annual fee of $44 million to reimburse for the Smoke-Free Ontario Strategy. Taxing e-cigarettes (similar to tobacco taxes) would help combat the dramatic rise in youth vaping we've seen in Ontario, with vaping rates doubling in a 2-year period and tripling over 4 years.
Fund hospice care sustainably and equitably by supporting Hospice Palliative Care Ontario's (HPCO) ask to fund 100% of the clinical costs of hospice care
What this means for you: You and many Ontarians have experienced some form of loss – it is critical that the government invest in improving the patient, caregiver, and health care worker experience when receiving hospice care and supporting the wellbeing of grieving families.