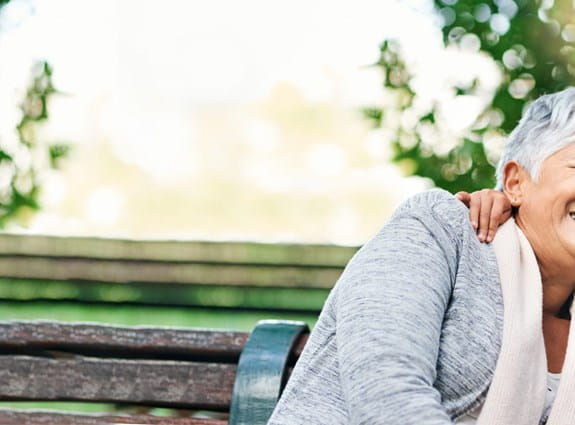 Cancer care must be made a priority during the 2022 Quebec provincial general election
During the 2022 Quebec provincial general election, the Canadian Cancer Society (CCS) strongly recommends making cancer care a priority.
On October 3, 2022, Quebecers will go to the polls to elect their next government. Given that the COVID-19 pandemic has been raging for more than two years, it has never been more important to prioritize the needs of people with cancer and their loved ones.
Cancer remains the leading cause of death in the country and an estimated two in five Quebecers will be diagnosed with cancer in their lifetime. Cancer hasn't taken a break during the pandemic, and oncology care and services have suffered the consequences.
Take concrete action during the 2022 provincial general election @(Model.HeadingTag)>
Did you know that Quebec is the only province in Canada that does not have an organized colorectal cancer screening program?
CCS estimates indicate that in 2021, 6,400 Quebecers were diagnosed with this type of cancer and 2,600 died from it.

Screening for early detection of this type of cancer is the key to increasing the survival rate of those affected. Indeed, the five-year survival rate is 90% when the disease is detected at an early stage, compared to only 13% when it is detected at an advanced stage.
Send a letter to your party leaders
In just two clicks, you can send a letter to the leaders of each political party asking them to commit to rolling out an organized colorectal cancer screening program as soon as possible.
CCS's three main recommendations for the 2022 Quebec general election: @(Model.HeadingTag)>
Deploy the Quebec organized colorectal cancer screening program
What this means: The Quebec organized colorectal cancer screening program would allow more than 2 million Quebecers between the ages of 50 and 74 to receive a letter that would serve as a prescription to get an iFOBT (immunochemical fecal occult blood test), a painless at-home test that can detect the presence of blood in the stool. Getting this test currently requires a prescription from a doctor or nurse practitioner, which limits access.
Hold the tobacco industry accountable
What this means: The Government of Québec would impose an annual fee of $30 M on the tobacco industry to reimburse tobacco control strategy initiative costs and amounts related to reimbursing smoking cessation aid products.
Give Quebecers better access to quality palliative care
What this means:
The Government of Québec would create tools, such as a national observatory and a data registry, to improve the quality of palliative care and increase access to such care outside hospitals, i.e. in the community and at home.
Party questionnaire responses
At the beginning of the election campaign, CCS sent a survey to each of the political parties to understand where they stand on issues related to cancer. The aim of the survey is to create an opportunity to inform voters about each party's plan and platform to advance health issues across the province.

We are pleased to share that several parties responded to our questionnaire. You can read the full questionnaire responses below. The responses to the questionnaire are presented exactly as we received them, therefore none of the responses have been translated into English.

Please note that the Parti Conservateur du Québec has decided not to participate in this CCS initiative.