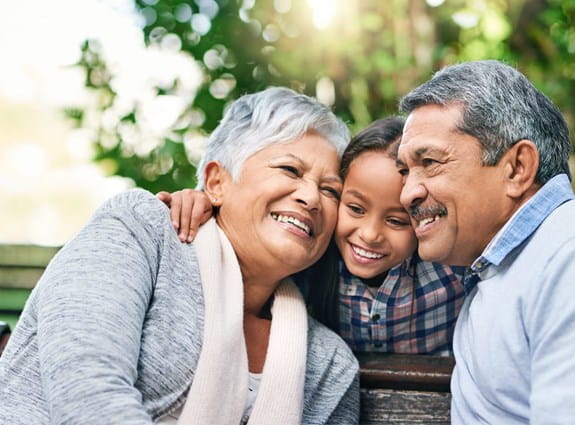 Make cancer care a priority this election
This federal election, let party leaders know that cancer care and prevention is important to you, and should be to them too
Federal elections are about setting a direction for the country. After all the ballots have been cast, we want to ensure the needs of the cancer community have a place on the next government's agenda.
As the 2021 federal election nears, we have an opportunity to make a difference for Canadians impacted by cancer and to reduce the number of people who will hear the words "you have cancer" in the future.
Show candidates that you care about cancer issues and they should too @(Model.HeadingTag)>
Every day, more than 600 Canadians will hear the words "you have cancer." Imagine a world with less cancer and fewer Canadians hearing those words.
Add your name and pledge your support for Canadians impacted by cancer below.
Tell party leaders that if they care about cancer, they need to show it @(Model.HeadingTag)>
In two clicks you can send a letter to the leader of each major political party telling them that cancer care and prevention is a priority for you and should be for them too.
Through our federal election priorities, we are recommending political leaders: @(Model.HeadingTag)>
Restore cancer care disrupted by the pandemic to address all backlogs in cancer care from COVID-19 as well as innovating to address the influx of new or late-stage cancer diagnoses forthcoming.
What this means for you: Your federal government will work with each province on a fully funded plan that supports the cancer community and improves access to cancer care. No matter where you live in Canada, your healthcare team will be given the resources needed to resume cancer screenings, surgeries, and interventions essential to your cancer care.
Commit to cancer prevention now and when the pandemic is behind us by increasing healthy living investments that make it easier to live smoke-free, keep a healthy weight, adopt a healthy diet, be physically active, be sun safe and reduce alcohol consumption.
What this means for you: Your federal government will implement policies and programs that promote healthy living and protect the health of Canadians. Setting you up for success, these initiatives can help you to make healthy and informed decisions that reduce your cancer risk.
Guarantee the right to affordable, high-quality palliative care for all including advanced care planning, specialized pain and symptom management, and grief and bereavement support, in the setting of their choice.
What this means for you: If you are diagnosed with cancer or facing a life-threatening illness, you will be ensured timely and reliable access to publicly funded treatments and support services. This includes the option to receive palliative care in the comfort of your home and increasing hospice beds where required.
Implement a cost recovery fee on the tobacco industry to provide full reimbursement for the $66 million annual cost of the federal tobacco control strategy.
What this means for you: Your federal government would get back the money they spend every year on programs that help reduce tobacco use in Canada. And instead of that money coming from taxpayers, it would come from the tobacco industry – the very industry that is profiting from the sale of tobacco, which kills almost 48,000 Canadians every year.
Act on the commitment to extend the Employment Insurance sickness benefit from 15 weeks to at least 26 weeks.
What this means for you: If you are diagnosed with cancer, you may be eligible for more time off while undergoing treatment so that you can focus on the things that matter without worrying about your work.