Eat well
Eating well is an important part of reducing your cancer risk.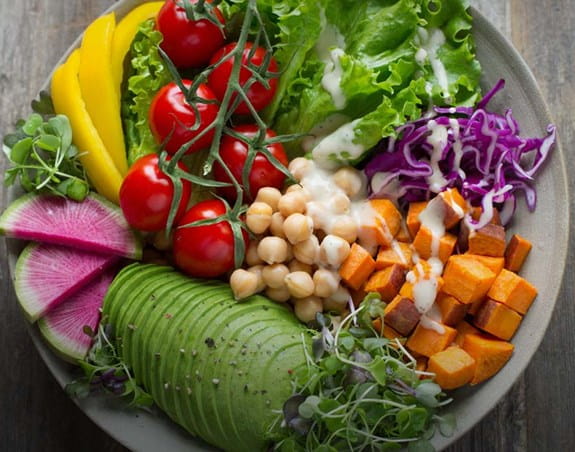 Eating well begins with eating a variety of foods each day to get the nutrients you need for good health. Eating well isn't about counting calories, although it's still important to make sure that you're not eating more than your body needs. It's the overall pattern of eating that's important.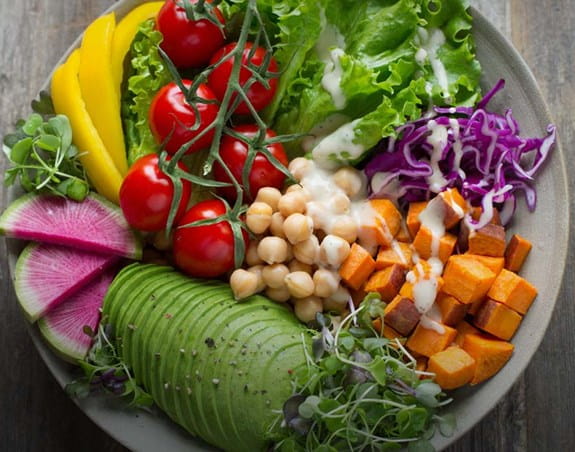 The basics of eating well
Read more on simple ways you can eat well and reduce your risk of cancer by checking out these articles.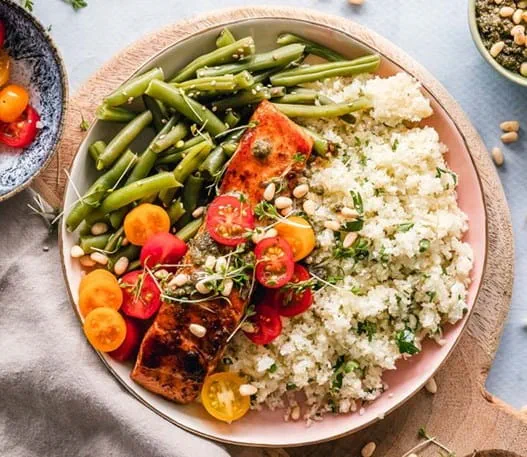 What your dinner plate should look like
Canada's Food Guide recommends that you eat a variety of healthy foods each day.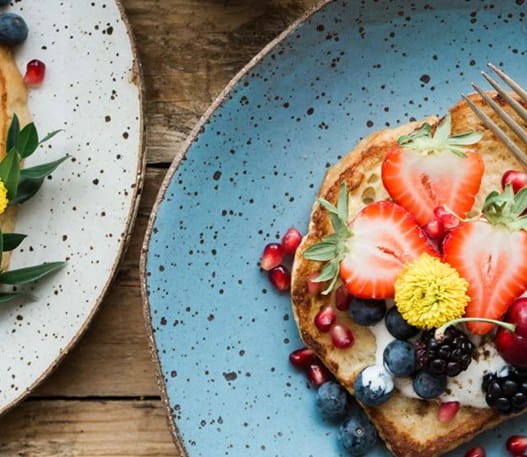 Eat more veggies, fruit and fibre
People of all ages should eat more vegetables and fruit every day.
Watch out: foods and ingredients to limit
Do you know which foods to limit? Read these articles to find out!
Have other questions about your diet and healthy eating habits?
Read these articles for other common questions about your diet, and get tips and tricks to help you eat even better!
How well do you know nutrition?