Facing prostate cancer together
Anthony and Warren both relied on the power of community and friendship after their prostate cancer diagnoses.
4 min. read
A cancer diagnosis can be life-changing. But there are people ready to provide services and emotional support for you. Anthony and Warren both learned about the importance and power of community after their prostate cancer diagnoses. We hope others do not go through their hardest moments by themselves. And that they consider sharing their experiences and finding more support from the Canadian Cancer Society.
Anthony's story: advocating for knowing your prostate cancer risk @(Model.HeadingTag)>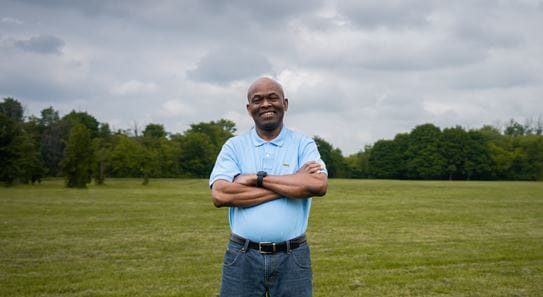 Anthony's commitment to raising awareness about prostate cancer began with this father. When his father passed away at age 68, after being diagnosed with prostate cancer at a late stage, his family learned that he wasn't given PSA tests to hopefully detect signs of cancer early. They were devastated to learn his cancer could have been caught sooner than it was. But from this horrible experience, Anthony still tried to create a better future for himself and his family.
"It really brought up the whole issue about being responsible for our own health. After my father's passing, my brother and I started getting checked."
After beginning regular testing, Anthony was diagnosed with prostate cancer at the age of 54. His brother and uncle were diagnosed with prostate cancer as well.
Because so many people in his family developed prostate cancer, he started to feel like many men, like him, may not be aware of their family histories. He decided to join The Walnut Foundation and was referred to True North Peer Navigation where he began work as a Peer Navigator. He was compelled to show that prostate cancer should be discussed openly. And that it is not something to be scared or embarrassed about.
I find a lot of people don't have a close relationship with their father, uncles or sons. It can be difficult to discuss. Sharing experiences can only help people get involved in the conversation and change outcomes.
As the risk is higher for people of Black ethnicity, Anthony continues to help others see the importance in advocating for their own health and reaching out to the Canadian Cancer Society for resources.
"We don't know exactly why Black men are more prone to aggressive cancers or worse outcomes. But until we figure that out, the least we can do is encourage people to start getting checked earlier. And to look to authentic prostate cancer resources like cancer.ca."
Warren's story: finding hope and friendship during cancer treatments @(Model.HeadingTag)>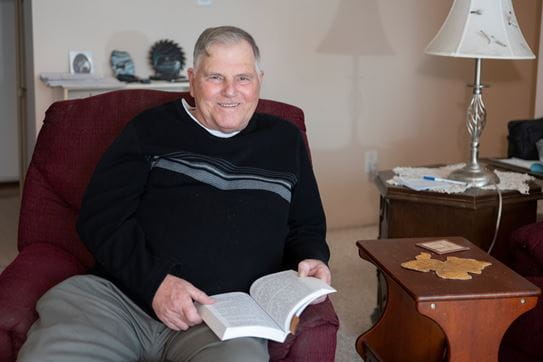 When Warren Waseen was 70 years old, he was given a PSA test by his doctor. When the results came back, he was in disbelief. He had prostate cancer. But his diagnosis wasn't the only thing that worried him. He realized that he had to travel by himself to Kelowna from his home in Williams Lake to receive treatment.
Thankfully, Warren soon learned he could stay at the Southern Interior Rotary Lodge in Kelowna. Alone and not knowing what to expect, he was nervous about what the lodge would be like. But the staff made sure Warren knew they would be by his side during his cancer journey and help him manage his anxieties.
"I didn't know what to expect when I arrived and buzzed in, but a lady met me at the door, helped me with all my things, showed me around and took me to my room. They made me feel at home right away." At the lodge, Warren met others who were also living with cancer. They traded stories and helped each other stay optimistic during this difficult time.
I remember we would sit around and spend time with each other over coffee and tea. And when I got to know more people, we would all talk over breakfast, sit in the atrium and go outside for walks. It was such a good feeling to talk to other people with cancer stories because most of us were by ourselves.
Warren has nothing but praise for the staff at the lodge as well. They constantly exceeded his expectations and were always cheerful. Now that he is back home and recovering, he says it's hard to put into words how important donating to the Canadian Cancer Society really is.
"Donors are such a help to others like me, who would never have had the closeness, kindness, and friendships at the lodge if I stayed in a hotel."
Join us in showing those affected by prostate cancer do not have to go through this alone. Together, we can show that friendship and community is stronger than cancer.