6 statistics that reveal the impact of cancer in Canada for 2020
Learn more about some of the key findings and statistics from our study about cancer in Canada in 2020 and what they mean for Canadians across the country.
5 min. read
The impact of cancer on Canadians has changed in many ways over the last few decades. In the 1940s, about 25% of Canadians diagnosed with cancer survived at least 5 years after their diagnosis. In the 1990s, 5-year survival improved to 55%. Today, that number has increased to 63% which means Canadians faced with a cancer diagnosis have a better chance of surviving than ever before.
As we enter a new decade, we can't help but wonder: how will cancer affect Canadians across the country now? Working in partnership with the Public Health Agency of Canada and Statistics Canada, we developed a new study to help answer this question. Published in the Canadian Medical Association Journal, the study provides statistics on the number and rate of new cancer cases and deaths for 23 cancer types in 2020.
Find out what the key takeaways from this study reveal and why it matters to us all.
1. In 2020, an estimated 225,800 Canadians are expected to be diagnosed with cancer @(Model.HeadingTag)>
As Canada's population grows and ages, the number of cancer cases and deaths will continue to increase. In 2020, the study estimates 225,800 Canadians will hear the words, "you have cancer", and as cancer remains the leading cause of death in the country, it's projected that 83,300 Canadians will die of the disease.
With so many Canadians faced with cancer every year, we're all affected in some way – whether through your own diagnosis or that of a loved one. The good news is for many cancers, we're seeing better survival now than ever before. Thanks to advancements in research, greater prevention efforts, improvements in screening and early detection and policies that protect the health of all Canadians, we are moving in the right direction and getting closer to realizing our vision of a world where no Canadian fears cancer.
2. Lung cancer is expected to be the leading cause of cancer death – causing more deaths than breast, colorectal and pancreatic cancers combined @(Model.HeadingTag)>
As the leading cause of cancer death in Canada for both men and women, lung cancer is expected to cause more deaths than the other 3 major cancer types (breast, colorectal and prostate) combined. About 1 in 4 of the estimated 83,300 cancer deaths in 2020 will be caused by lung cancer.
With 72% of lung cancer cases associated with smoking tobacco, we know the single most important thing you can do to reduce your risk of lung cancer is to live smoke-free. That's why the Canadian Cancer Society is here to help people quit by providing a number of proven methods to quit smoking, including quit helplines, self-help guides and more.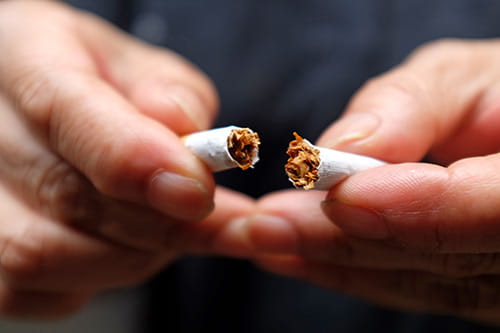 3. The gap in the number of cancer cases between men and women is narrowing @(Model.HeadingTag)>
In the past, males were diagnosed with cancer at a much higher rate than females. This year, it's expected that 51% of all cancer cases will be diagnosed in men and 49% in women. The narrowing is partly because the rate of smoking-related cancers in males has decreased so much. Fortunately, we're now starting to see these rates decrease in females as well.
In 2020, breast cancer will continue to be the most commonly diagnosed cancer in women, accounting for 1 in 4 new cases. This is followed by lung, colorectal and uterine cancers. In men, prostate cancer will remain the most commonly diagnosed cancer, making up 1 in 5 new cases, followed by lung, colorectal and bladder cancers.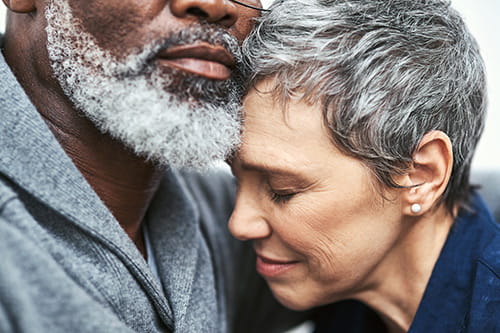 4. Cancer death rates are expected to be lowest in western Canada @(Model.HeadingTag)>
Cancer death rates will generally be highest in eastern Canada and lowest in the western part of the country.
Nunavut, Newfoundland and Labrador and Nova Scotia are expected to have higher cancer death rates than any other province and territory.
As a nationwide organization, we are committed to supporting Canadians coast-to-coast. We're here to help. We offer a support system for people with cancer and their family, friends and caregivers. Our toll-free helpline (1-888-939-3333), online community and community services locator tool are some of the ways you can turn to us for compassion and support – no matter where you are.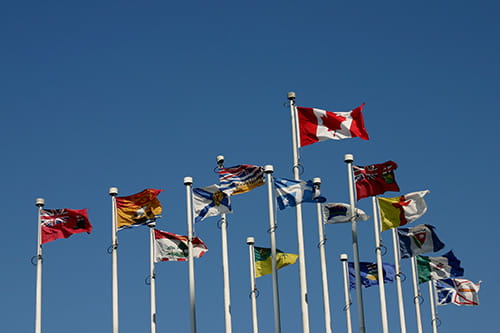 5. Pancreatic cancer is expected to be the 3rd leading cause of cancer death @(Model.HeadingTag)>
While we are making progress with many cancers, we are not seeing the same with pancreatic cancer. As a result, pancreatic cancer is now expected to be the 3rd leading cause of cancer death among Canadians, having passed breast cancer in 2019.
Pancreatic cancer is one of the most difficult to treat cancers with the lowest survival rate of 8%. In recent years, we have seen some promising breakthroughs for pancreatic cancer treatment from clinical trials, but there's still a long way to go. Greater support for hard-to-treat cancers is needed to ensure people not only survive a cancer diagnosis but thrive long after.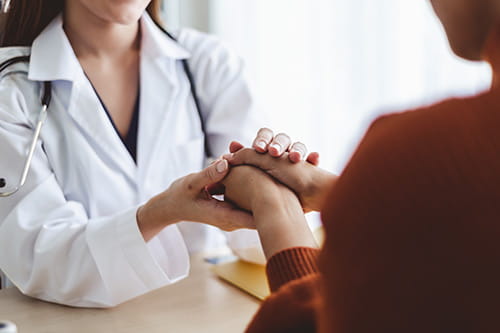 6. Female breast cancer death rate has dropped by nearly half since the mid- 1980s @(Model.HeadingTag)>
In 2020, the breast cancer death rate in females is projected to decrease by 49% since it peaked 1986. The progress we're seeing is likely largely due to the positive impact of screening programs and improvements in treatment for breast cancer.
Thanks to the support of Canadians who share in our passion for the breast cancer cause, we know more than ever before about how to prevent, diagnose, treat and live with and beyond breast cancer – but there's more to be done.
With the majority of breast cancer-related deaths a result of metastatic breast cancer – or cancer that has spread – we are investing in innovative research to help people with metastatic breast cancer live longer and have a better quality of life.
With nearly 1 in 2 Canadians expected to be diagnosed with cancer in their lifetime, we all have a reason to care about cancer and the impact it has on our lives.
These key findings – and the other statistics highlighted in the new study – provide important information that can help us better understand the effectiveness of prevention, early detection and treatment, as well as identify what support services are needed, and what research should be done.
Learn more by reading the full study or viewing additional resources like our downloadable, one-page infographic.