Four fun ways you can raise funds to help Canadians with cancer.
2 min. read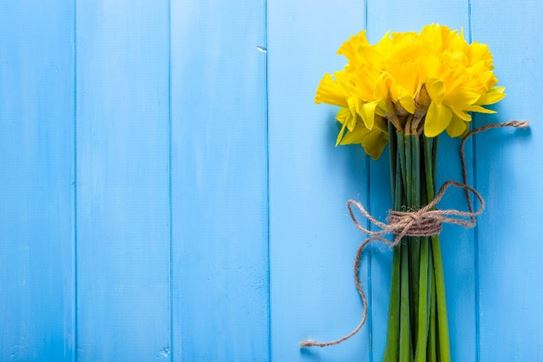 Every spring, the Canadian Cancer Society (CCS) holds our annual Daffodil Campaign to raise funds to help Canadians with cancer live their lives more fully. For those living with cancer, the daffodil is a symbol of strength, courage and hope. As we begin to emerge from a period of challenge and change, we invite Canadians to rally around this symbol to provide hope to people affected by cancer.
Whether it's providing funding for groundbreaking research like a clinical trial that saved Sylvain Poissant's life or providing a safe and comfortable place to heal for people like Bonnie Durling through our lodge, CCS is there for people no matter where they are in the cancer journey.
To ensure we can keep each other safe and follow public health guidelines, this year we're not going to be selling daffodil pins, fresh flowers or canvassing door-to-door—but there are still plenty of ways that you can show support! Here's how:
Now more than ever, the daffodil's sunny symbol serves as a meaningful reminder for us to come together and look ahead to brighter days.