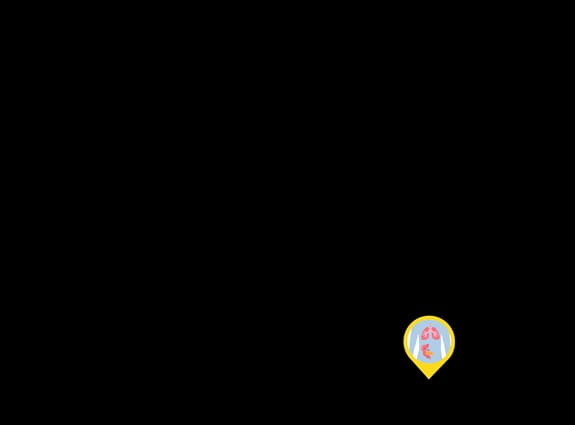 Killing cancer cells by stopping them from using oxygen and sugar
The team led by Dr Guy Sauvageau is studying a novel non-toxic cancer therapy based on 2 compounds that kill cancer cells without affecting normal ones.
One of the biggest challenges in cancer research is finding treatments that kill cancer cells while leaving the surrounding normal cells intact. This team of pan-Canadian researchers, international collaborators and patient partners has discovered 2 compounds that, when used in combination, not only show promise in achieving this goal but are especially effective against low-survival cancers such as lung, pancreatic and liver cancers.
With funding from the Canadian Cancer Society and the Lotte & John Hecht Memorial Foundation, this research team is building on their recent discovery of the selective anti-cancer effects of these 2 compounds, which although previously studied in other situations have yet to be used to treat cancer. The team will further optimize these compounds, study exactly how they work and will progress to clinical trials that will identify those patients likely to be responsive to this novel non-toxic cancer therapy.
If successful, this project could deliver a life-changing non-toxic treatment to save the lives of people with a large portion of low-survival cancers – without the debilitating side effects of many standard therapies – and put Canadian innovation at the forefront of this field.
Total Amount Awarded over 5 years: $ 7,500,000
Team Members @(Model.HeadingTag)>
Principal Investigator
Guy Sauvageau, Université de Montréal
Co-Principal Investigators
Anne Marinier, Université de Montréal
Vincent Quoc-Huy Trinh, Université de Montréal
Co-Applicants
Geneviève Deblois, Université de Montréal
Josée Hébert, Hôpital Maisonneuve-Rosemont
Vincent-Philippe Lavallée, CHU Sainte-Justine Research Centre
Sebastien Lemieux, Institut de Recherche en Immunologie et cancérologie
Neil Renwick, Queen's University
Yuzhuo Wang, BC Cancer Research Centre
Patients, Survivors and Caregivers
Nancy Carrier
Yu Qing Huang, University of Toronto
Jeffrey H. Lawrence
Luigi Petrella
Alice Sauvageau
Christine Qiong Wu
Collaborators
Daina Avizonis, McGill University
Katherine Borden, Institut de Recherche en Immunologie et cancérologie
Thatcher Heumann, Vanderbilt University Medical Center
Janessa Laskin, BC Cancer Agency (Vancouver)
Gregoire Leclair, Université de Montréal
Anna Means, Vanderbilt University Medical Center
Rejean Ruel, Université de Montréal
Matthew Smith, Université de Montréal
Pierre Thibault, Institut de Recherche en Immunologie et cancérologie
Simon Turcotte, Centre Hospitalier de l'Université de Montréal
Michael Tyers, Université de Montréal
Kay Washington, Vanderbilt University Medical Center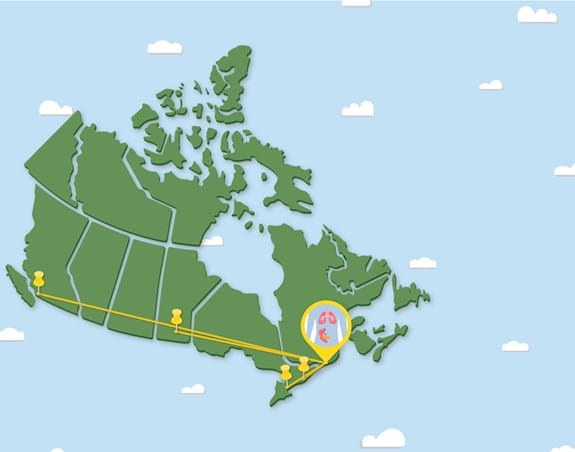 Team Geography
Team members from 4 provinces, as well as 2 US states (Tennessee and California)