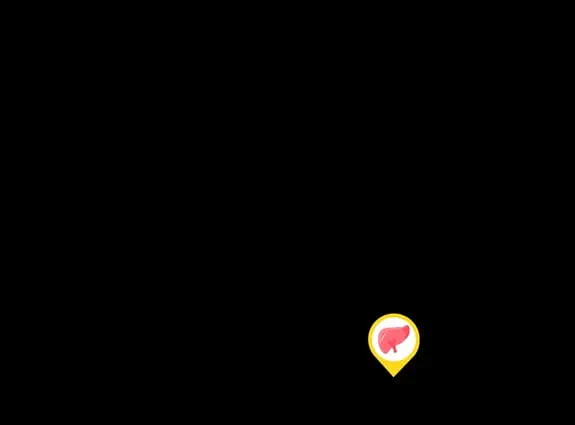 Building a national network to drive research discoveries and expand access to immunotherapies for people with biliary tract cancers
A team led by Dr Carolina Ilkow and Dr Rebecca Auer is expanding access to clinical trials and personalized treatments for people with biliary tract cancers (BTC), accelerating progress and providing hope to people with this devastating disease.
Biliary tract cancers (also called cholangiocarcinomas) although rare, are the second most common liver cancer. They have an alarmingly low survival rate and there are few treatment options available to those facing BTC. Most people are diagnosed in Stage 4, when surgery is no longer an option and chemotherapy may extend the duration of life but take a significant toll on its quality. There is an urgent need for new and innovative treatments for people with BTC, and immunotherapy has shown promising results.
With support from the Canadian Cancer Society and the Canadian Institutes of Health Research, a world-class team of experts across Canada will establish the Canadian Cholangiocarcinoma Collaborative (C3). This first-of-its-kind partnership between people with cancer, caregivers, clinicians and scientists will aim to provide new treatment options and establish a national registry for people with BTC. The C3 will also boost access to clinical trials and provide opportunities for participation through a national referral network. The C3 will develop and manufacture the first-in-Canada personalized T cell product to offer hope for Canadian patients with BTC and establish an immunotherapy pipeline for innovating novel therapies.
This targeted and collaborative approach will provide equitable access to new treatment options that are rarely accessible in Canada and, if successful, would significantly enhance survival and quality of life for people with biliary tract cancer.
Total Amount Awarded over 5 years: $ 7,404,250
Team Members @(Model.HeadingTag)>
Co-Principal Investigators
Rebecca Auer, Ottawa Hospital Research Institute
Carolina Ilkow, Ottawa Hospital Research Institute
Co-Applicants
Jad Abou-Khalil, The Ottawa Hospital
Francine Aubin, CHUM
Arif Awan, The Ottawa Hospital
Melinda Bachini, Cholangiocarcinoma Foundation
John Bell, Ottawa Hospital Research Institute
Sean Bennett, Queen's University
Catherine Forse, The Ottawa Hospital
Sharlene Gill, BC Cancer
Rachel Goodwin, The Ottawa Hospital
Robert Holt, Michael Smith Genome Sciences Centre (BCGSC)
Paul Karanicolas, Sunnybrook
Natasha Kekre, The Ottawa Hospital
Peter Kim, Vancouver General Hospital
Jennifer Knox, University Health Network
Carmen G. Loiselle, McGill University
Brad Nelson, Deeley Research Centre
Faiyaz Notta, Princess Margaret Cancer Centre
Trevor Pugh, University of Toronto
Jennifer Quizi, Ottawa Hospital Research Institute
Laszlo G. Radvanyi, Ontario Institute for Cancer Research
Michael Raphael, Sunnybrook
Pablo Serrano, McMaster Univesity
Simon Turcotte, Centre de recherche du CHUM
Cynthia Walsh, The Ottawa Hospital
Steve Welch, London Health Sciences Centre
Patients, Survivors and Caregivers
Adam Auer, Canadian Patient Support and Advocacy Group
Sylvie Breton, Canadian Patient Support and Advocacy Group
Neil Marr, Canadian Patient Support and Advocacy Group
Ambuj Srivastava, Canadian Patient Support and Advocacy Group
Scott Stennett, Canadian Patient Support and Advocacy Group
Judit Zubovits, Canadian Patient Support and Advocacy Group
Additional Authors
Leonard Angka, The Ottawa Hospital Research Institute
Collaborators
Cholangiocarcinoma Foundation
Steve Gallinger, University Health Network
Steven A. Rosenberg, National Cancer Institute (NCI)
George Zogopoulos, McGill University
Team Geography
Team members from 3 provinces, as well as 3 US states (Maryland, Montana, Utah)