Award for Excellence winners
Since 1993, we have acknowledged some of the country's best researchers with our Canadian Cancer Society Awards for Excellence. We are proud to honour these talented individuals who have played a key role in the advancement of cancer research.
These individuals have made rich and meaningful contributions, whether in advancing biomedical cancer research or conducting research that has made a major impact on cancer control in Canada. In 2020, we added two new awards: the Lifetime Contribution Prize and the Inclusive Excellence Prize.
Congratulations to all our award winners!
Canadian Cancer Society Lifetime Contribution Prize @(Model.HeadingTag)>
Dr Joseph Pater, 2020 recipient
Emeritus Professor, Queen's University
Senior Investigator, Canadian Cancer Trials Group
Dr Joseph Pater is internationally recognized as the father of cancer clinical trials research in Canada. He is a world class researcher, mentor and teacher whose work has touched generations of clinical researchers in Canada and directly improved the lives of people with cancer around the world.
As the founding director of the Canadian Cancer Trials Group (CCTG), Dr Pater led CCTG for 27 years, building the group from a small cooperative network to the largest national collaborative cancer clinical trials network in Canada. During his time at CCTG, Dr Pater played an active role in the development, execution and analysis of over 500 Canadian and international cancer trials involving more than 45,000 patients worldwide. The results from these trials led to the development of new treatments for many different cancers, including brain, breast, colon and lung cancers, and established new standards of care in Canada and around the world.
Dr Pater is a tireless champion of evidence-based medicine and innovation in cancer clinical trials, working constantly to foster effective collaborations between physicians and researchers across the country. He is also a strong advocate for the inclusion of the patient voice in clinical research and of patient-reported outcomes like quality of life in cancer clinical trials. Under his leadership, CCTG became an international leader in incorporating quality of life measurements in cancer clinical trials and established a patient representative committee to ensure that its trials were relevant to the needs of people with cancer.
Through his visionary leadership of CCTG, Dr Pater has helped thousands of Canadians with cancer access life-saving new treatments and defined new standards of practice to help people with cancer around the world live longer, fuller lives.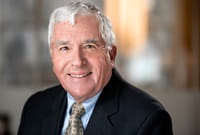 Canadian Cancer Society Inclusive Excellence Prize @(Model.HeadingTag)>
Dr Nadine Caron, 2020 co-recipient
First Nations Health Authority Chair in Cancer and Wellness, Faculty of Medicine, University of British Columbia (UBC)
Co-Director, UBC Centre for Excellence in Indigenous Health
Professor, Department of Surgery, UBC
Senior Scientist, Canada's Michael Smith Genome Sciences Centre, BC Cancer Research Institute
Surgeon, Prince George Regional Hospital / University Hospital Northern BC
Dr Nadine Caron is a surgeon, researcher and teacher who has passionately advocated for the rights of marginalized and Indigenous peoples in Canadian cancer research and patient care. A member of the Sagamok Anishnawbek First Nation, Dr Caron has championed Indigenous health throughout her career and the need to address inequities in access to health care and research for Indigenous, rural and Northern Canadians. She led a landmark study which showed that rates of some cancers are higher and survival rates for almost all cancers are lower for First Nations peoples compared to non-First Nations in British Columbia (BC). These findings underpinned the recently launched cancer strategy for First Nations in BC.
In 2014, Dr Caron helped to found the Centre for Excellence in Indigenous Health at the University of British Columbia (UBC), of which she is now the co-director. The goals of the Centre are to improve the recruitment and retention of Indigenous students into health professions, develop courses and programs to address Indigenous health concerns and conduct further research into Indigenous health in general. In 2020, Dr Caron was appointed the inaugural First Nations Health Authority Chair in Cancer and Wellness at UBC. In this role, she is developing strategies to better understand, prevent and address cancers among Indigenous peoples in Canada.
Dr Caron also leads 2 major research initiatives aimed at helping Indigenous peoples benefit from recent advances in cancer genetics research and precision medicine. These initiatives address the lack of genetic reference data for Indigenous people in Canada in publicly available databases, without which precise diagnoses cannot be made and precision medicine cannot be offered. In establishing the Northern Biobank Initiative and the Silent Genomes project, Dr Caron carried out extensive consultations with Indigenous communities to build trust and ensure that Indigenous values and health outcomes are centered in every aspect of the project.
With her deep passion, far-reaching vision and steadfast advocacy, Dr Caron is helping to make cancer research and care more equitable, diverse and inclusive for Indigenous peoples in Canada.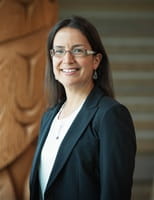 Canadian Cancer Society Inclusive Excellence Prize @(Model.HeadingTag)>
Dr Juliet Daniel, 2020 co-recipient
Professor, Department of Biology, McMaster University
Acting Associate Dean, Research & External Relations, Faculty of Science, McMaster University
Dr Juliet Daniel is a cancer researcher who has demonstrated outstanding leadership in advancing equity, diversity and inclusion not just in her own research program, but in the research and non-scientific communities more broadly.
Dr Daniel's research focuses on colon cancer and triple negative breast cancer, an aggressive and hard-to-treat type of breast cancer that is more common in young women of African and Hispanic ancestry. In addition to trying to understand these racial disparities from a biological perspective, Dr Daniel also worked with community organizations to create a campaign to raise awareness and reduce stigma about breast cancer, and specifically triple negative breast cancer, in young Black women.
At McMaster University, Dr Daniel has helped to create a more inclusive community as one of the longest standing members of the President's Advisory Committee for Building an Inclusive Community and as a lead organizer of the McMaster Women in Science faculty group. She also serves as a faculty mentor for the Women in Science and Engineering graduate student initiative. Her advocacy work has allowed her to have an impact at a national level, where she co-founded the Canadian Black Scientists Network. The network is dedicated to connecting, supporting and helping to advance the careers of Black Canadians in the science, technology, engineering and math fields.
As a Black female scientist, Dr Daniel is an inspiring role model for youth who may not see themselves represented in science and research. Throughout her career, Dr Daniel has strived to make the research field a welcoming place for students of all backgrounds by mentoring and advocating for trainees to help them achieve academic and personal success. She is also a founding member of the Canadian Multicultural LEAD Organization, a non-profit community organization that provides mentorship and training to minority youth and adults.
Through her research, mentorship and advocacy, Dr Daniel has become a powerful force for making science more inclusive so that it can achieve greater results for all Canadians.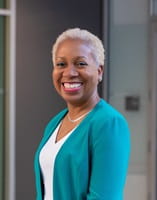 O. Harold Warwick Prize Recipient @(Model.HeadingTag)>
Dr Geoffrey Fong, 2020 recipient
Professor of Psychology and Public Health and Health Systems, University of Waterloo
Senior Investigator, Ontario Institute for Cancer Research
Dr Geoffrey Fong is considered by his peers to be an international public health hero for his work on tobacco control. Thanks to him, many countries now have stronger policies in place to protect their citizens from the harms of smoking tobacco, one of the leading causes of cancer worldwide.
In 2002, Dr Fong founded the International Tobacco Control Policy Evaluation Project (ITC Project), which became the world's largest tobacco research program. As the project's Chief Principal Investigator, Dr Fong leads a team of 150 researchers in 29 countries with expertise in 10 scientific fields. The goal of the ITC Project is to serve as an international research platform to evaluate the impact of the World Health Organization (WHO) Framework Convention on Tobacco Control and provide evidence to guide and improve tobacco control policies.
In addition to conducting research, Dr Fong is tireless in his efforts to bring his research findings directly to governments, international organizations and advocacy groups. For example, in Canada, his expert testimony and presentation of ITC Project data played a key role in the adoption of plain packaging and the implementation of revised warnings on cigarette packages. Dr Fong's work is also often used to defend policies that are challenged by the tobacco industry. Collectively, the research and advocacy efforts of Dr Fong and the ITC Project have been recognized and credited with informing and advancing key tobacco control policy decisions worldwide, such as increasing the size and graphic nature of cigarette health warning labels, increasing protections for children and nonsmokers from secondhand smoke and raising taxes on tobacco products.
Through his work with the ITC Project, Dr Fong has had an unparalleled impact on the health of millions of people around the world, helping to tobacco-related cancers and other diseases. There is no doubt that his work has helped to reduce tobacco use in Canada and around the world, preventing cancer and other diseases and saving countless lives.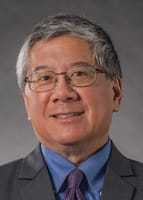 Robert L. Noble Prize Recipient @(Model.HeadingTag)>
Dr Nada Jabado, 2020 recipient
Professor of Pediatrics and Human Genetics, McGill University
Staff Physician, Division of Hematology/Oncology, Montreal Children's Hospital
Principal Investigator, McGill University Health Centre Research Institute
Dr Nada Jabado is an internationally recognized expert and leader in the field of pediatric brain cancer. As a pediatric oncologist, she spends her days seeing and helping children with cancer and their families. As a researcher, her work has had a tremendous impact on our understanding of childhood brain tumours and changed the way children with these tumours are cared for.
In a groundbreaking paper published in 2012, Dr Jabado and her team showed, for the first time, that nearly half of all pediatric glioblastomas, an aggressive type of brain tumour, are caused by mutations in genes that affect how DNA is structured and organized. These mutations also helped to explain why these tumours are often resistant to the standard chemotherapies. Dr Jabado's findings directly led to the World Health Organization updating its classification manual for brain tumours to include the mutations that the group identified as important markers for diagnosing and effectively treating these deadly brain tumours.
Dr Jabado's research has also shown that brain tumours in children are distinct from the same tumours found in adults. This important recognition led to a dramatic shift in how pediatric brain tumours are treated, giving children access to treatments that are more effective and less toxic for their growing bodies.
Throughout her career, Dr Jabado's contributions to pediatric brain cancer research have not only advanced the field, but have also fundamentally shaped the field and the work of her peers. Thanks to her efforts, treatments for childhood brain tumours have improved and will continue to improve, helping these children around the world live longer and giving them and their families a higher quality of life.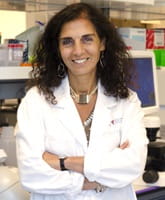 William E. Rawls Prize @(Model.HeadingTag)>
Dr Yvonne Bombard, 2020 recipient
Associate Professor, Institute of Health Policy, Management and Evaluation, Dalla Lana School of Public Health, University of Toronto
Research Scientist (Level 3), Li Ka Shing Knowledge Institutes of Unity Health Toronto
Dr Yvonne Bombard is a health services researcher whose work in cancer genomics has had a direct impact on shaping laws, health policies and clinical guidelines in Canada and abroad.
Cancer genomics looks at the full set of genetic information found in cancer cells versus healthy cells to identify genetic differences that may be driving the cancer. These findings, obtained through genetic tests, can also provide valuable information about a cancer's vulnerabilities and prognosis, helping doctors tailor treatments to each person's unique cancer and genetics. However, many Canadians decline genetic tests because they fear that their genetic information might be used to deny them employment or insurance, a type of discrimination known as genetic discrimination.
To address these concerns, Dr Bombard led Canada's first study on genetic discrimination, which has been described as a pioneering and landmark study. Her work highlighted the substantial and widespread impact of genetic discrimination on Canadians and their families. Her research and advocacy efforts, which included providing expert testimonies at both Senate and Parliamentary hearings, directly contributed to the passing of Bill S-201, The Genetic Non-Discrimination Act, which became federal law in May 2017. This new law helped to ease people's fears of genetic discrimination and encouraged them to undergo genetic testing, which allowed them to benefit from precision medicine approaches to reduce their risk of cancer and treat their cancer more effectively.
Genetic testing can also return results that are unrelated to a person's cancer but may have other impacts on their health. In addition, Dr Bombard developed the first online decision aid to help people with cancer understand these so-called incidental findings. The Genomics ADvISER tool is a patient-centred e-health app that helps people better understand the results and implications of their genetic test results and empowers them in the shared decision-making process.
Through her research, Dr Bombard has helped governments and healthcare systems adopt laws and policies to make genetic testing safer, more ethical and effective so that people with cancer can take charge of their own health and live longer, fuller lives.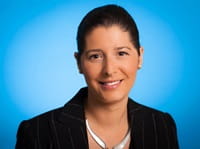 Bernard and Francine Dorval Prize @(Model.HeadingTag)>
Dr Claudia Kleinman, 2020 recipient
Assistant Professor, Department of Human Genetics, McGill University
Full-time Investigator, Lady Davis Institute, Jewish General Hospital
Dr Claudia Kleinman is a rising star in the field of pediatric brain cancer research whose work has fundamentally changed our understanding of how these tumours arise and how they can be treated. As a researcher, Dr Kleinman possesses a rare combination of broad and deep expertise in both computer science and molecular biology. This unique skillset has allowed her to have a tremendous impact on the field despite being an early career investigator.
Dr Kleinman's research uses state-of-the-art genetic technologies, advanced computer science techniques and laboratory-based tests to map the development of the human brain at the single cell level. By analyzing hundreds of thousands of individual brain cells, Dr Kleinman's group has created an atlas of the developing human brain that has provided critical insight into how childhood brain tumours begin. Over the span of the last few years, Dr Kleinman has published several seminal studies that have identified where and when different childhood brain tumours originate. These findings have changed the very definition of some tumours and identified new potential treatments for others. Dr Kleinman's work has also created invaluable resources not just for the brain cancer research community, but also for researchers studying neuroscience and developmental biology.
With an impressive track record of success as a young researcher, Dr Kleinman is poised to become a leader in pediatric brain cancer research and make significant contributions that will help improve outcomes for children with these deadly cancers.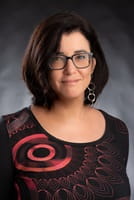 Nomination Guidelines @(Model.HeadingTag)>
Nomination guidelines for Canadian Cancer Society Awards for Excellence in Cancer Research can be found here.
For assistance, contact:
research@cancer.ca