Awards for Excellence winners
Since 1993, we have acknowledged some of the country's best researchers with our Canadian Cancer Society Awards for Excellence. We are proud to honour these talented individuals who have played a key role in the advancement of cancer research.
These individuals have made rich and meaningful contributions, whether in advancing biomedical cancer research or conducting research that has made a major impact on cancer control in Canada. In 2020, we added two new awards: the Lifetime Contribution Prize and the Inclusive Excellence Prize.
Congratulations to all our award winners!
Canadian Cancer Society Lifetime Contribution Prize @(Model.HeadingTag)>
Dr Tak W. Mak
Recipient, 2021 Lifetime Contribution Prize

Senior scientist, Princess Margaret Cancer Centre – UHN
Director, The Campbell Family Institute for Breast Cancer Research
Professor, Department of Medical Biophysics, University of Toronto

Dr Tak Mak is a world-renowned researcher whose breakthrough discoveries have transformed our understanding of the immune system and paved the way for many of the life-saving immunotherapies available today.

Research impact can be measured in a number of different ways. Dr Mak is a rare example of a researcher whose work and impact spans the discovery pipeline – from the basic biology of the immune system to drug discovery and development to clinical trials.

In 1984, with funding from the Canadian Cancer Society, his lab was the first to discover and clone the gene for the human T cell receptor, a seminal achievement that would help unlock the potential of the immune system to recognize and fight cancer. His team was also one of the first in the world to create genetically modified mice that lacked specific genes, a valuable tool that allowed researchers to study how individual components of the immune system contribute to tumour growth. Using these models, Dr Mak and his team uncovered the role of several key genes in cancer development. These findings were instrumental in the development of new immunotherapy drugs to directly target the immune system to keep cancer in check. Some of these drugs are already being used to treat multiple types of cancer while others are in clinical trials.

In addition to his contributions to basic cancer biology, Dr Mak is also a leader in translational research, working tirelessly to ensure that his research discoveries lead to results that directly benefit people with cancer. His multi-disciplinary drug discovery and development team has successfully brought several drugs from the lab to clinical trials while his efforts in engaging with the private sector have helped to accelerate the impact of his work.

Through his pioneering research on the immune system and his steadfast focus on translating discoveries into approved drugs, Dr Mak's career has had an outsized impact on the cancer research community and on the lives of people affected by cancer around the world.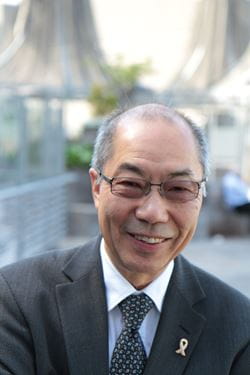 Canadian Cancer Society Inclusive Excellence Prize @(Model.HeadingTag)>
Dr Aisha Lofters
Recipient, 2021 Inclusive Excellence Prize

Senior scientist, ICES, Toronto, ON
Implementation scientist, Office of Spread and Scale, Women's College Hospital
Innovation fellow, Women's College Hospital Institute for Health Systems Solutions and Virtual Care
Scientist, Women's College Research Institute, Women's College Hospital
Affiliate scientist, Li Ka Shing Knowledge Institute, St. Michael's Hospital
Affiliate scientist, MAP Centre for Urban Health Solutions, Li Ka Shing Knowledge Institute, St. Michael's Hospital
Provincial primary care lead, cancer screening, prevention & cancer control, Cancer Care Ontario, Medical consultant, BETTER Training Institute, Eastern Branch, Toronto
Associate member, Institute of Medical Sciences, University of Toronto
Associate member, School of Graduate Studies, University of Toronto
Associate professor, Department of Family & Community Medicine, St. Michael's Hospital
Associate professor, Division of Clinical Public Health, Dalla Lana School of Public Health (status only), University of Toronto
Adjunct scientist, ICES
Clinician scientist, Department of Family & Community Medicine, St. Michael's Hospital

Dr Aisha Lofters is a clinician, scientist, teacher and mentor recognized across Canada and internationally as a leader in health equity research.

Dr Lofters' research focuses on evaluating and understanding inequities in cancer care experienced by systemically marginalized populations. As an implementation scientist, she also focuses on leveraging research findings to identify and explore strategies to address inequities and improve health outcomes.

An exceptionally strong collaborator, Dr Lofters is dedicated to working with patients, community partners and fellow researchers to ensure diverse perspectives are included in her work. In 2021, working with 4 Black breast cancer survivors, Dr Lofters led the launch of Every Breast Counts, a webpage dedicated to sharing trusted, targeted and culturally relevant information for Black women with breast cancer. The page represents the first comprehensive breast health resource hub in Canada created for and by Black women.

Among her many other contributions to promoting equitable cancer care in Canada are projects focused on advancing cancer and chronic disease prevention in younger adults with low income, investigating prostate cancer incidence in immigrant men, understanding the impact of COVID-19 among immigrants living with cancer, and implementing a peer health coaching program to help prevent chronic disease among women with a unique component focused on supporting South Asian women.

In addition to advancing her own vast portfolio of work, Dr Lofters is deeply invested in building capacity for the future generation of researchers. She is a mentor to a diverse group of women whose research focuses on equity in cancer care. She also leads the Emily Stowe Scholarship summer research program, which is dedicated to developing the careers of people who have been systemically and historically excluded in the health care and health science fields.

Through her mentorship work and by shining a light on the unique needs and experiences of marginalized communities and incorporating their voices into her research, Dr Lofters is helping to create a richer, more informed patient-centred cancer care system that is accessible for all.

.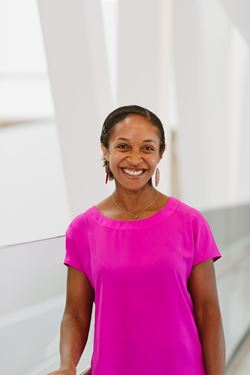 O. Harold Warwick Prize Recipient @(Model.HeadingTag)>
Dr David Malkin
Recipient, 2021 O. Harold Warwick Prize

Staff oncologist, Hospital for Sick Children
Co-director, Cancer Genetics Program, Hospital for Sick Children
Senior scientist, Hospital for Sick Children Research Institute
Professor, Departments of Pediatrics and Medical Biophysics, University of Toronto

Dr David Malkin is an internationally-recognized leader in the field of cancer genetics and pediatric cancer whose work has led to life-saving benefits for children and young adults in Canada and around the world.

In 1990, Dr Malkin published a seminal study that uncovered an inherited mutation in the TP53 gene as the genetic basis of Li-Fraumeni syndrome (LFS), a genetic condition that puts people at a significantly higher risk of developing cancer in their lifetime. Since that discovery, he has been at the forefront of the TP53 field, leading research to deepen our understanding of how changes in the gene influence cancer risk and pioneering testing and surveillance protocols to help people with TP53 mutations live longer, fuller lives.

Later, with support from CCS, Dr Malkin developed a new treatment plan to closely monitor people with LFS and detect tumours earlier. Their practice-changing study found that this approach dramatically increased survival after a cancer diagnosis from 60% to 89%. Today, the so-called "Toronto protocol" is used around the world and has dramatically reduced mortality and improved quality of life for children and adults with LFS.

Dr Malkin is also advancing precision medicine for children with cancer in Canada. He is the director of the Precision Oncology for Young People (PROFYLE) initiative that aims to harness the power of genetic testing tools to deliver tailored treatments for children, teens and young adults with hard-to-treat cancers. By completing an in-depth genetic profile of each tumour, Dr Malkin and his team can identify specific vulnerabilities that can be targeted by new drugs, leading to personalized treatment strategies that are more likely to succeed and less likely to have side effects.

Through his world-class research and leadership, Dr Malkin is transforming the future of pediatric cancer not just in Canada, but around the world.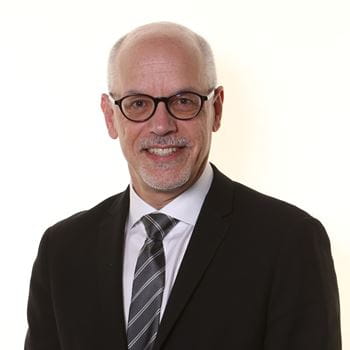 Robert L. Noble Prize Recipient @(Model.HeadingTag)>
Dr Michael Taylor
Recipient, 2021 Robert L. Noble Prize

Staff neurosurgeon, Hospital for Sick Children
Senior scientist, Hospital for Sick Children Research Institute
Professor, Department of Surgery, University of Toronto


Dr Michael Taylor is a world-leading expert on childhood brain cancer whose research has revolutionized our understanding of medulloblastoma, the most common malignant brain tumour in children.
Prior to Dr Taylor's discoveries, medulloblastoma was considered and treated as a single disease and was thought to spread through the cerebrospinal fluid, a clear liquid that surrounds the brain and spinal cord. In a landmark study, Dr Taylor and his team showed that medulloblastoma can be classified as 4 distinct subgroups, each with its own genetic profile. This finding prompted the World Health Organization to update its classification and clinical care guidelines for medulloblastoma, changing how children with these tumours are treated and how clinical trials for these cancers are run around the globe.
His research also showed that brain tumours in children are fundamentally different from those in adults and that tumours that return and spread are genetically distinct from the primary cancer. Thanks to these findings, it is now standard practice for children with recurrent medulloblastoma to receive a new biopsy of their tumour so that they can receive tailored treatments specific for the new tumour that are more likely to succeed.
In another influential study, Dr Taylor and his team showed, for the first time, that medulloblastoma can spread through the blood. This discovery opens up new avenues for diagnosing and treating these deadly cancers, such as a non-invasive blood test to obtain a tumour sample. He has also led seminal studies to uncover the origins of medulloblastoma, which identified the specific cells from which some subgroups of medulloblastoma arise and found that many childhood brain cancers begin very early in human development.
Dr Taylor's efforts have not only advanced our understanding of childhood brain cancers, but they have also significantly improved the ways we diagnose and treat children with these tumours so that they can live longer and enjoy a higher quality of life.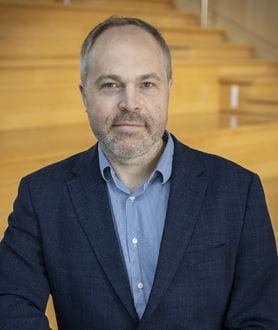 William E. Rawls Prize @(Model.HeadingTag)>
Dr Robin Urquhart
Recipient, 2021 William E. Rawls Prize

Canadian Cancer Society (Nova Scotia Division) Endowed Chair in Population Cancer Research and associate professor, Department of Community Health and Epidemiology, Dalhousie University
Senior scientist, Beatrice Hunter Cancer Research Institute
Scientific director, Atlantic Partnership for Tomorrow's Health

Dr Robin Urquhart is a national leader in cancer health services research whose work has directly impacted how cancer care is delivered and improved the experiences of patients and their families.

Dr Urquhart's research program spans the entire cancer continuum from prevention to survivorship to end-of-life care. Through her work, she addresses critical questions related to access to and quality of care with equity and effectiveness being two key driving factors. Her research has directly informed both practice and policy in Nova Scotia and beyond, including the creation and implementation of two programs focused on survivorship and care for people with advanced cancer in the Cancer Care Program at Nova Scotia Health.

As an internationally recognized expert in cancer survivorship, Dr Urquhart led the development of the Pan-Canadian Framework for Cancer Survivorship Research, which paved the way for renewed investments in cancer survivorship research in Canada. She has presented her work to the Parliamentary Health Research Caucus and advised on the national cancer survivorship research strategy in Australia.

Dr Urquhart's research is unique in the way that it exemplifies both world-class excellence and local relevance. As the scientific director of the Atlantic Partnership for Tomorrow's Health Study and the Nova Scotia Lead for the Atlantic Cancer Consortium (ACC), Dr Urquhart is using her research expertise to champion the needs of people living in Atlantic Canada while ensuring that the research outcomes are applicable to people across the country. For example, her work with the ACC is focused on investigating ways to deliver precision medicine to people with cancer living in rural and underserved areas in Atlantic Canada. The learnings from this work will help to reduce disparities in access to cancer care across the country.

By engaging meaningfully with health systems and decision-makers, Dr Urquhart ensures that her research is poised to have a direct and immediate impact on cancer care delivery so that more people with cancer can receive high quality care when they need it.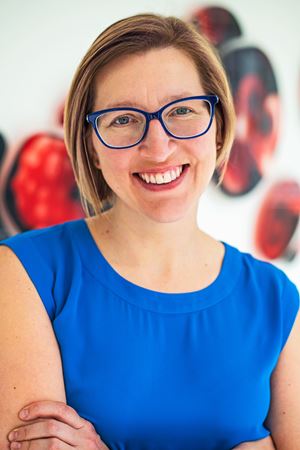 Bernard and Francine Dorval Prize @(Model.HeadingTag)>
Dr Trevor Pugh
Recipient, 2021 Bernard and Francine Dorval Prize

Senior scientist, Princess Margaret Cancer Centre – UHN
Director, Genomics, Ontario Institute for Cancer Research
Associate professor, Department of Medical Biophysics, University of Toronto
Dr Trevor Pugh is a true visionary and innovator in cancer genomics, a relatively new field that harnesses new technological advancements to better understand cancer. Whereas cancer genetics focuses on the role of individual genes in cancer onset and growth, cancer genomics looks at the entire suite of genetic materials in an individual including their DNA.

Since becoming an independent researcher 9 years ago, Dr Pugh has built an impressive track record of innovation, creativity and collaboration to advance cancer genomics research and apply it to improve care for people with cancer. In 2020, Dr Pugh and his team showed that early and frequent testing of tumour DNA circulating in the blood can predict and monitor response to an immunotherapy drug called pembrolizumab for 5 different types of cancer. In a follow-up study, he identified specific genomic profiles in these tumours that predict whether immunotherapy treatment is likely to succeed, helping doctors provide tailored treatment approaches for each individual.

Dr Pugh has also developed new tools and methodologies to bring genomics into the clinic and directly improve patient care. In a 2017 study, he demonstrated that analyzing circulating tumour DNA in the blood is an effective and non-invasive alternative to profiling a person's multiple myeloma. Getting this type of comprehensive genomic information about multiple myeloma typically involves obtaining a bone marrow sample, which is both difficult and painful. Building on this work, he invented a new way of profiling immune cells to track the small number of cancer cells that may be left over in the body after treatment for multiple myeloma. This new approach has been integrated into clinical practice to help monitor patients their remission status so that if they experience a relapse, they can be treated as soon as possible.

By driving research breakthroughs in cancer genomics and accelerating their translation into clinical applications, Dr Pugh is leading the charge to deliver more precision medicine approaches to people affected by cancer and transform the future of cancer.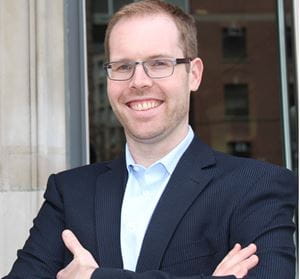 Nomination Guidelines @(Model.HeadingTag)>
Nomination guidelines for Canadian Cancer Society Awards for Excellence in Cancer Research can be found here.
For assistance, contact:
research@cancer.ca