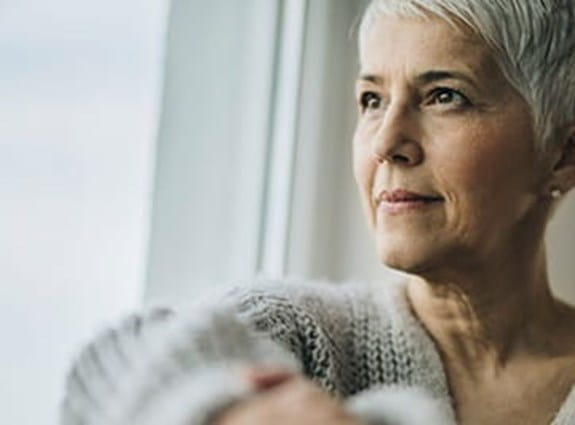 Coping with cancer during a disaster
In a disaster, either natural or accidental, everyone is in survival mode. But for people with cancer, this can be especially hard because hospitals may be closed – or they might be open for emergencies only and not for scheduled appointments or treatments. Your medical records may be temporarily – or permanently – unavailable. And your healthcare team could be working in a different location. You might wonder what's next and who to go to for help.
The Canadian Red Cross and Public Safety Canada also provide information on what to do in an emergency.
Be prepared
Be prepared for anything. Put together a waterproof bag that you can grab easily. It should include:
your provincial health card number
name, phone number and fax number of all the doctors who are treating you
type of cancer and stage of cancer, if you know it
type of treatment you are receiving (for example, chemotherapy, radiation therapy, hormonal therapy)
medical records, including pathology reports, lab reports, imaging results, etc.
pill bottles – so you have the exact names of the medicines you take. Or take photos or photocopies of the pharmacy receipts that show the names, doses, etc.
You might also want to save this information to the Cloud, your phone or tablet, or a USB drive.
Stay safe
Some cancer treatments can make you more at risk for infections. Keeping yourself as healthy as possible is important for your treatment and recovery.
Drink bottled water or cooled boiled water if you are unsure about the safety of tap water.
Wash your hands frequently in clean water or use antibacterial hand wash or hygiene wipes.
Keep cuts clean and dry.
Be careful with food. Make sure that food is cooked thoroughly and vegetables and fruit have been washed in safe water.
Check the Air Quality Health Index. Poor air quality can make it hard for you to breathe and can make symptoms from lung cancer worse. When air quality is poor, you may need to limit your activities, stay indoors or move to a location with cleaner air.
Let doctors know that you have cancer (or that you're caring for someone who does) if you are offered immunizations or vaccines (for example, for hepatitis A or B). It may not be safe for people with cancer to have these vaccines, and you may be offered an alternative.
If you're evacuated from where you live
Make plans to meet up or stay in contact with family and friends in case you're evacuated from where you live.
Make sure medical staff know that you or your loved one is going through cancer treatment if you've been displaced and are living in a public shelter. Ask if there is a separate area for people with special medical needs. Keep in mind your options may be limited.
Follow instructions from your municipality or provincial government on when it's safe for you to return home.
Our services
We offer the largest support system in the country for people with cancer and their family, friends and caregivers. Access free programs and services that can help you manage life with cancer, including our online and phone-based information specialists and our community services locator.