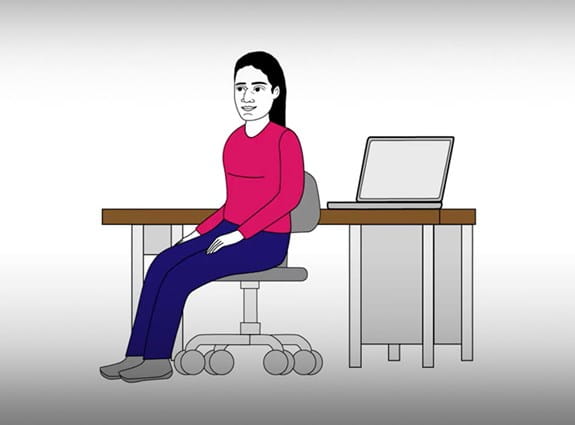 Work and cancer
Cancer can be hard to understand and stressful to cope with. These short, animated videos on cancer-related topics present information that is simple, straightforward and sympathetic.
The Cancer Basics video series is proudly sponsored by BMO.
2 min. read
Going back to work after cancer treatment can be hard. But there are ways to make it easier. This video shares some of the feelings and challenges you may experience.
Voice-over: Work and cancer

Going back to work after cancer treatment can be hard. But there are ways to make it easier.

I recently went back to work after taking some time off to have chemotherapy.

I love my job. I like the routine, the people I work with and the interesting challenges.

Being back at work has helped me get back to normal. And many of my co-workers have been supportive, asking me how they can help or just offering a coffee and a smile.

Returning to work wasn't always easy. It was hard at first to reconnect with my team. I felt like people were treating me differently. And there were several new people around the office that I didn't know.

It took some time to feel comfortable with my co-workers again. By law, I didn't have to tell them about the cancer. But over time I found that talking about my experience helped us feel less awkward.

During treatment, I tried to keep working. I worked part time for the first 3 months, and it helped keep my mind off the cancer.

But taking the next 3 months off was a relief. It gave me a chance to focus on my treatment and recovery.

Before I went back to work, my boss and I came up with a plan. With input from my healthcare team, we changed some of my responsibilities to help manage my fatigue.

And we decided that I should start by working half days. Legally, employers must make reasonable changes like these to help you do your job during or after cancer treatment.

Even with all of the planning, things still felt different once I was back in the office. But that's normal, and it will get easier with time.

For now I'm taking each day as it comes, working but remembering to save energy for me, my family and my friends. Cancer reminded me that work is important -- but it's not my life.

The Canadian Cancer Society is here to help. Visit cancer.ca or call us at 1-888-939-3333.