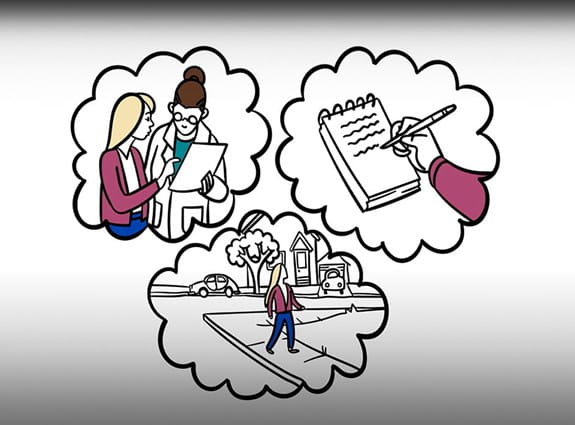 Coping when you're first diagnosed with cancer
Cancer can be hard to understand and stressful to cope with. These short, animated videos on cancer-related topics present information that is simple, straightforward and sympathetic.
The Cancer Basics video series is proudly sponsored by BMO.
2 min. read
The days and weeks after being diagnosed with cancer can be stressful and overwhelming. This video talks about how you may be feeling and suggests some ways to cope during this time.