5 Participants of Hope share why they continue to relay
Our Relay For Life Participants of Hope walk to inspire others in their community and remember those that helped them on their journeys.
6 min. read
Since 1999, Relay For Life has been a day for people impacted by cancer to inspire hope and belonging for others who may feel alone on their own cancer journeys. Walking on a track to symbolize their perseverance and action, as they fund new groundbreaking research initiatives, they are proof that a seemingly small, united gesture can help create a brighter future.
At every Relay For Life, we honour the Participants of Hope - people who are either living with cancer, cancer survivors or are carrying a genetic risk for the disease. In 2022, 5 participants shared how cancer became a call-to-action for them and support others in need.
Meet Louise: Finding inspiration at her 1st Relay For Life event @(Model.HeadingTag)>
Louise has brought incredible passion and commitment to the cancer cause, ever since she started asking for donations for the Canadian Cancer Society from her neighbours twenty years ago, after her mother's cancer treatments.
She was eventually diagnosed with cancer in 2010 and found that reading our educational articles helped her greatly to understand her diagnosis, ask her treatment team questions and better cope with her new daily emotional stresses.
Still very weak when attending her first Relay For Life event 1 month after her treatment, she was overwhelmed by how welcoming all the other survivors she met were and remembers not wanting the day to end.
"I remember my goal for the evening was just to make it past the survivor's lap, but I was so inspired by the sea of yellow shirts that I continued to walk and made it through 6 more laps. Conversations with long term survivors throughout the evening provided me with such hope and optimism."
Since then, Louise has been chosen as a Relay For Life Community Champion and now visits her neighbours regularly, to ask them to support her team.
"Thank you so much to all the participants and the volunteers for showing your support for those living with cancer."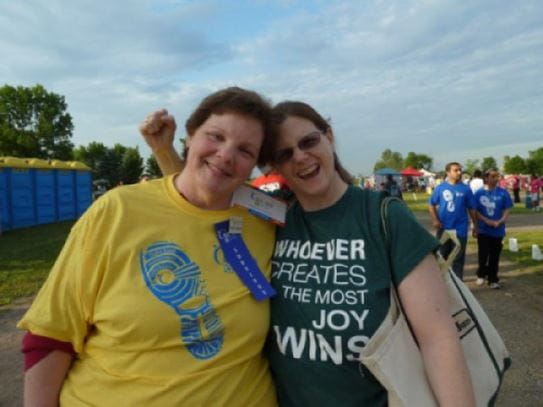 Meet Mélanie: Sharing a special day to honour loved ones @(Model.HeadingTag)>
When Mélanie was diagnosed with cancer, she became motivated to attend Relay For Life after receiving guidance through the Canadian Cancer Society's support services. Now, she is a dedicated participant. She has many fond memories of attending Relay For Life events as they are always filled with laughs with her family and friends and emotional moments during the luminary ceremony.
"At events like Relay For Life, you can feel the love all around, even from people you just crossed paths with, because everyone is coming together to try their hardest to make a difference in the lives of people touched by cancer."
"It's so important to bring awareness to those around us, to remember those who are no longer with us and to honour those who still are."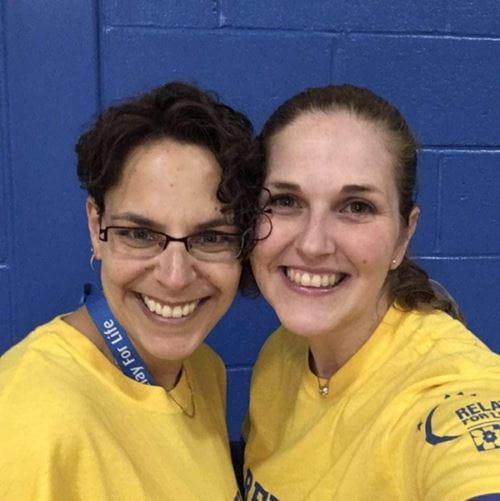 Meet Joan: Seeing the difference the services can make @(Model.HeadingTag)>
Over the years, Joan has lost loved ones to cancer, known many others whose lives have been touched by cancer and just last year, was diagnosed with breast cancer. We are inspired by Joan—who is motivated by the memories of so many to help others in need.
Through her local community club, Joan entered her team, the Country Belles, into the first Relay For Life event in Selkirk, Manitoba in 2014. Today, they have raised an incredible $23,000!
Joan still remembers the first time she saw survivors do their victory lap and is still setting her goals higher to help fund the services that she has seen make a great impact.
"My sister received a beautiful wig recently, which brought her so much joy. It was wonderful seeing the difference these services can make. I feel inspired by anyone and everyone who has been touched by cancer and is on this journey with me."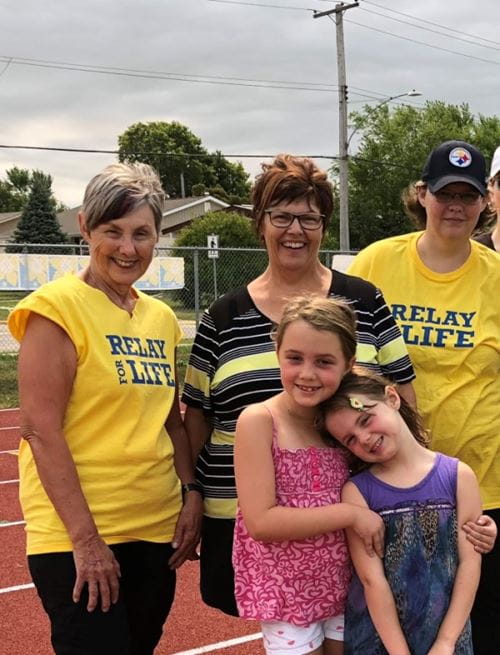 Meet Laurie: Rediscovering herself after her cancer journey @(Model.HeadingTag)>
Laurie is now a cancer survivor and after fundraising for cancer research this year, will now be participating in her first Relay For Life event!
After experiencing the emotional upheaval of her treatment and seeing its' effects on her family, Laurie now feels grateful to have more time with those who have stood by her side on her journey and looks forward to honouring them this year.
"I want to use the time I have now to rediscover myself and remember those who have helped me become the person I am now. I will walk for my grandmother Lucette, my uncle Marcel and my aunt Marlène, who all died of cancer. They will be by my side during the walk. Finally, I will also walk for my friend Marc-André, who is currently undergoing treatment."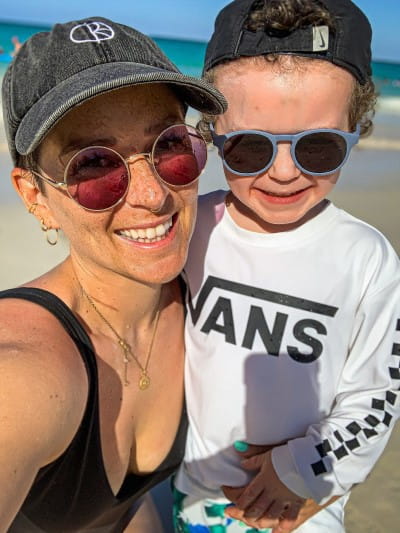 Meet Nancy: Giving back to a supportive community @(Model.HeadingTag)>
When Nancy was first diagnosed with cancer in 2016, she was living in a small town and was worried about having to travel the long distance to get to her treatment appointments. Fortunately, a friend mentioned she should contact the Canadian Cancer Society, to see if there was anything we could do to help.
"When I called the Canadian Cancer Society, I was so happy and relieved that they would put me up in a hotel, free of charge. I was there for five weeks and had the opportunity to meet other cancer patients who were getting treatment. They were so generous with their time and even offered me rides to and from the hotel."
Today, Nancy is a two-time cancer survivor, continues to fundraise for the Canadian Cancer Society and exceeds her fundraising goals with the help of her friends and family. She will also be attending her first Relay For Life event this year! We are so grateful you will be with us this year, Nancy, and hope you will be a part of our community for many more to come.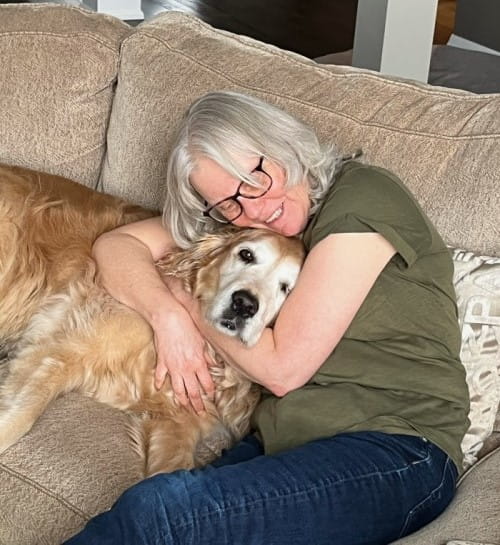 Every Relay For Life is a chance to celebrate those we love who have been impacted by cancer and remember those who helped us along our own paths to become the people we are today. Community is stronger than cancer and our Participants of Hope are reminders that finding the joy in your life doesn't have to stop at a diagnosis.
Join us at a Relay For Life near you!