A family finds comfort belonging and fun at Goodtimes at Home
During the pandemic, many excited families were left without the emotional support of Camp Goodtimes. But because of our amazing donors, Goodtimes at Home began for people like Julia and Linden.
2 min. read
When Julia Bradley's six-year-old son Linden was diagnosed with stage 4 burkitt lymphoma in 2019, the nurses at his chemotherapy appointments told her about the Canadian Cancer Society's Camp Goodtimes — a summer camp for children diagnosed with cancer and their siblings.
They registered to attend in 2020 and were first in line. But when the pandemic hit, the Camp Goodtimes organizers had to quickly pivot their plans to arrange at-home activities for Julia, Linden and other families, so they can still have a supportive community where kids impacted by cancer can still be kids.
"It was unfortunate when we first heard about the camp going virtual. We weren't sure how the kids would be engaged or how they would adapt to it. But with everything that was going on in the world, it sounded like a good steady activity, so we were willing to try."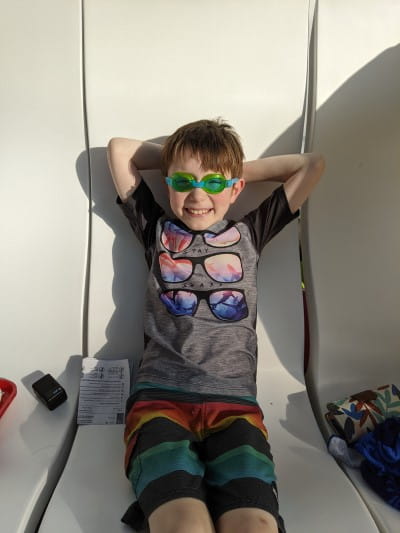 Rallying to give families the best parts of camp at home @(Model.HeadingTag)>
Through the CCS gift Help Send a Child to Camp, close to 200 children received boxes of arts and crafts, as well as nature, magic and science activities. The CCS team was committed to replicate some of the best parts of the camp while maintaining a safe physical distance.
Once the sessions started, Julia's concerns about the program's impact were quickly calmed.
"They were so happy to be able to attend!" says Julia. "These sessions definitely boosted their morale and it was great for their mental health. It meant the world to us to be able to come together in a place where there was such a strong sense of belonging and routine."
Goodtimes at Home proved to be a success for Linden and his sister. They still look forward to experiencing their first in-person Camp Goodtimes summer one day and for Julia, she hopes people who donated know the amazing impact they have made on her children.
"Cancer changes you. We will be a cancer family for the rest of our lives. But these camps bring something positive and make the experience special. Without donors, it would not have happened and we wouldn't have these wonderful memories."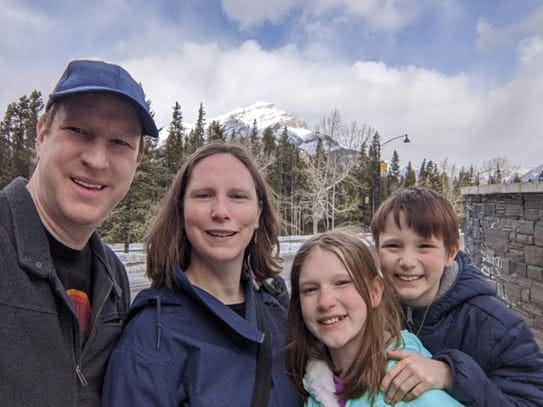 For the first time in two years, families impacted by cancer will be able to come together for in-person events — to find comfort and belonging during what can be a tumultuous time. We thank our donors for helping us bring these events to families who love them and look forward to them every year, because life is bigger than cancer.