our people
Our board of directors
Governance, leadership and public accountability. Establishing priorities and acting as a trustee on behalf of Canadians.
A message from the co-chairs of our board of directors
Last year was transformative for the Canadian Cancer Society (CCS). The COVID-19 pandemic significantly impacted the people and communities we serve and created challenges in how we work, fundraise, drive research, advocate and provide support. Guided by our mission, we relentlessly pursued bold, innovative solutions to best serve people affected by cancer and funded research that will benefit future patients. Thanks to proactive planning and the unwavering support of the CCS community, we ended the year in a stable financial position and ready to push forward new, ambitious projects to help save and improve more lives.
We know we can achieve remarkable things when we work together in pursuit of a common goal. A great example of this is the opening of the Centre for Cancer Prevention and Support (CCPS), a hub for researchers to collaborate with our program staff, volunteers and clients to help bring their work to life in real time. We will work with partners to increase awareness of new discoveries, support pilot innovations and help spread those innovations nationwide at an accelerated pace.
We have also developed a bold strategic plan that will further focus our efforts, guide our decisions and continue to drive CCS forward. This strategy will enable CCS to push much harder against cancer and will enable new broad ranging collaborations with other cancer focused organizations. It's an extraordinary time of opportunity for CCS to make a difference today and far into the future. With the unstoppable determination of our team, donors and volunteers, we will work to save and improve lives with life-saving research, transformative advocacy and compassionate support services. Together, we can change the future of cancer forever.
Dr David Hunstman & Valerie Steele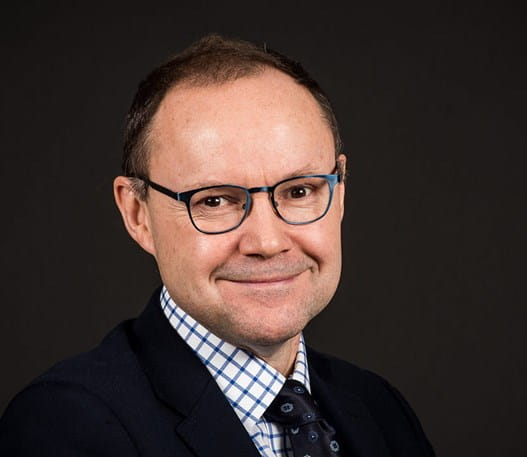 Dr David Huntsman (Co-Chair)
VANCOUVER, BC
Dr David Huntsman is a professor of Pathology and Laboratory Medicine, and Obstetrics and Gynaecology at the University of British Columbia where he is the Canada Research Chair in molecular and genomic pathology. He also directs OVCARE, BC's multidisciplinary ovarian cancer research team and conducts his research at the BC Cancer Agency and Vancouver General Hospital. He leads several Canadian and international collaborative networks and founded a company, Contextual Genomics, to increase the clinical and economic impact of his work. He has an MD from Memorial University.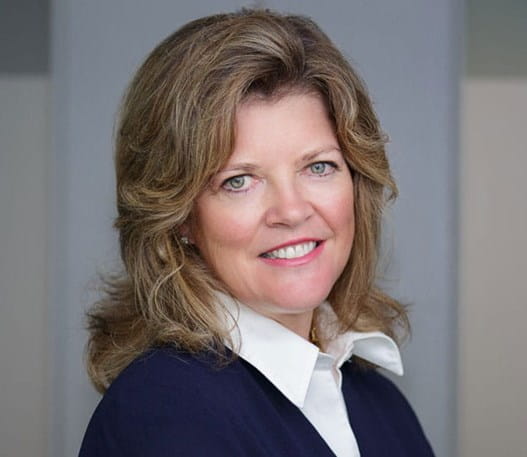 Valerie Steele, (Co-chair)
TORONTO, ON
Valerie Steele is an audit, IT, and risk executive capable of leading strategy and driving change. She currently heads the Professional Practice Centre of the Corporate Audit function for a major Canadian financial institution. Before joining the bank, Valerie spent 6 years building and leading the risk department for a Canadian regulator. Valerie began her career with an international professional services firm where she became a partner.
Valerie is recognized as a trusted advisor to C-level executives, audit committees, boards and regulators. Valerie was on the Board of the Canadian Breast Cancer Foundation (CBCF) from September 2009 until January 2017. In 2017, when she served as CBCF's Chair of the Board of Directors, she helped facilitate the amalgamation with CBCF and the Canadian Cancer Society.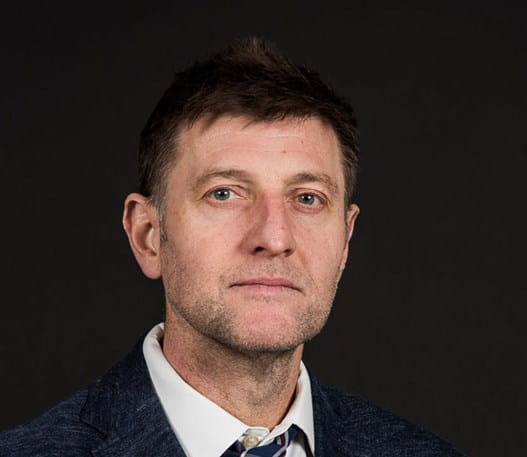 Rob Assimakopoulos
TORONTO, ON
Rob Assimakopoulos is a seasoned executive who has held several senior roles in multiple industry sectors. Most recently, Rob was Senior Vice President and Chief Marketing Officer at the Canadian Imperial Bank of Commerce (CIBC), one of Canada's leading banks. Rob's career has taken him from Ford Motor Company to Procter & Gamble, Molson-Coors, the Canadian Football League and General Motors. He graduated from the University of Western Ontario with a BA in Economics and went on to obtain an MBA from the University of Windsor with a concentration on Finance and Marketing. Rob is also a member of the Board of Directors of the Canadian Marketing Association where he serves as a member of the Education Committee.
John Boynton
TORONTO, ON
John Boynton is the Vice Chair of NordStar and past President and Chief Executive Officer of Torstar and Publisher of the Toronto Star. Before joining Torstar in 2017, he served as Aimia Inc.'s Chief Marketing Officer and was an Executive Vice President and Chief Marketing Officer at Rogers Communications for 12 years. John has international work experience in both the U.K. and in the U.S.A. He is a board member of Dynamic Brands, GRB Restaurants, and MobilityView. He was until very recently the Vice Chair of the board at both the Toronto Region Board of Trade and Canadian Marketing Association. John is currently a board member of the International News Media Association (INMA). He is a graduate of the University of Western Ontario's Richard Ivey School of Business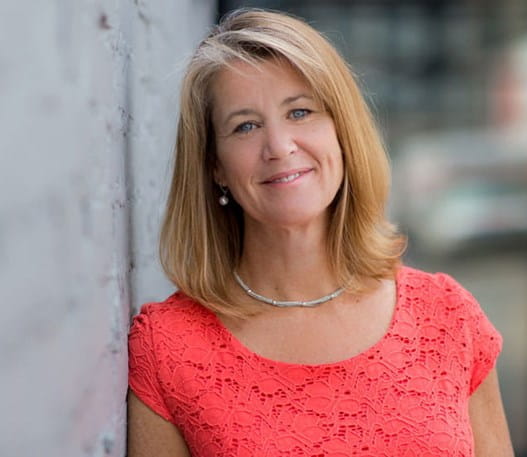 Donna Carbell
TORONTO, ON
Donna Carbell is responsible for the Individual Insurance business at Equitable Life of Canada. Donna is a collaborative leader who brings a wealth of financial services industry knowledge with more than 25 years experience in progressively senior roles. Prior to joining Equitable in 2021, Donna spent 20+ years with Manulife and most recently was the Head, Group Benefits in Canada as well as the International Group Program – a global business that supports multi-national employers across 50+ countries.
Donna is passionate about all aspects of health including financial, physical, and mental health. She focuses on developing financial solutions that provide protection to support the health of Canadians by focusing on connecting people with technology and creative products and solutions that engage people during critical life events.
Donna is on the Board of Directors of Special Olympics Canada, holds an MBA in Finance from Wilfrid Laurier University and a degree in Political Science from Carleton University.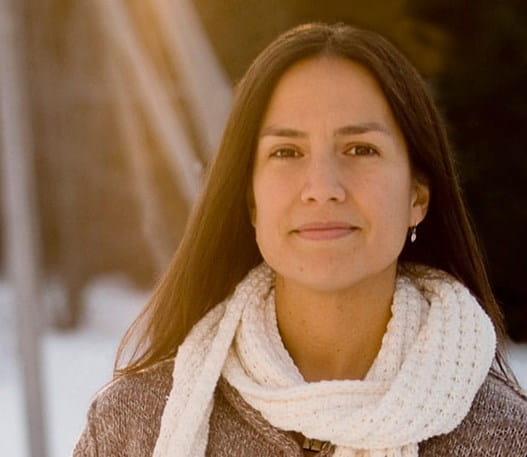 Dr Nadine Caron
Prince George, BC
Dr Nadine Caron is a member of the Sagamok Anishnawbek First Nation. She is a practising surgical oncologist in northern British Columbia where she provides cancer screening, diagnosis and surgical care for individuals in rural, remote, and northern BC - a large percentage of whom are Indigenous. Dr Caron is the sole Indigenous physician within BC Cancer, the only Indigenous academic faculty member within the University of BC's Faculty of Medicine, a professor at UBC Northern Medical Program and Department of Surgery as well as a senior scientist at Canada's Michael Smith Genome Sciences Centre at BC Cancer. Dr Caron is the inaugural First Nations Health Authority Chair in Cancer and Wellness at the University of British Columbia. She is also a founding co-director of the UBC Centre for Excellence in Indigenous Health and a consultant in the development of BC's first-ever Indigenous Cancer Strategy to improve Indigenous cancer outcomes and experiences in BC. Dr Caron currently leads the development of the Northern Biobank Initiativeand is aco-lead investigator on the Silent Genomes project.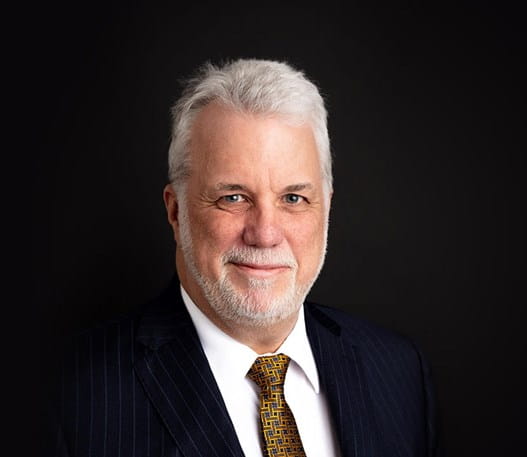 Philippe Couillard
SAINT-FÉLICIEN, QC
Philippe Couillard is currently a consultant. He practiced neurosurgery for 20 years before serving as Minister of Health and Social Services in Quebec from 2003 to 2008. In 2014, Philippe became the 31st Premier of Quebec, a position he held until his retirement from politics in 2018. During his political tenure, Philippe led important structural reforms, banned smoking in public places and significantly improved Quebec's public finances and its economic outlook.
Philippe holds a Doctor of Medicine and Diploma in Neurosurgery from the University of Montreal. He also holds Specialist's Certificates from the Quebec College of Physicians and from the Royal College of Physicians and Surgeons of Canada.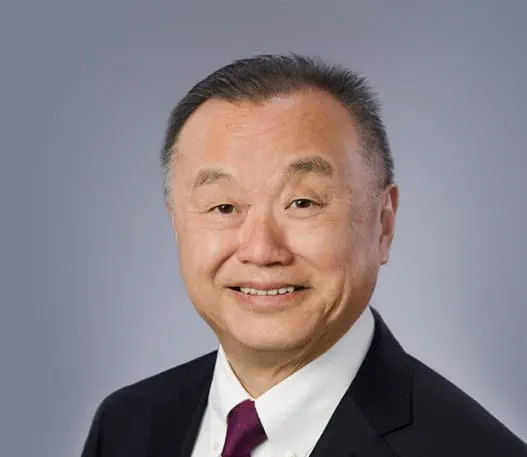 Dr Chen Fong
CALGARY, AB
A radiologist by training, Dr Chen Fong is currently the Professor Emeritus of Faculty of Medicine, University of Calgary. He is also the Co-Chair of the Global Strategy Board of the Creative Destruction Lab; a platform of mentoring of young entrepreneurs. Dr Fong has 18 years of experience in the building of start-up entrepreneurial companies as well as participation in a number of philanthropic boards in healthcare.
Dr Fong holds an MD from University of Manitoba and an Honorary Doctor of Laws from University of Calgary. He was invested into Order of Canada, inducted into Junior Achievement's Alberta Business Hall of Fame and elected as Fellow of America College of Radiology.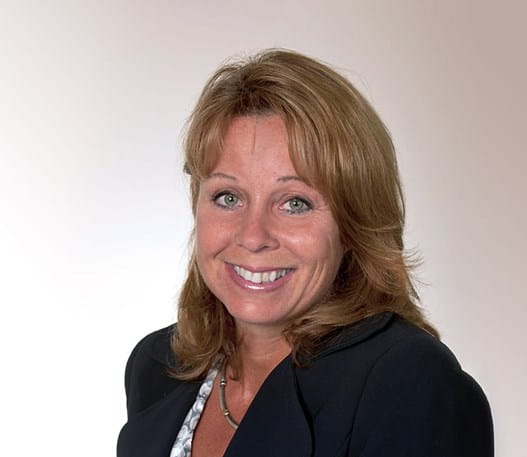 Diane Gosselin
LAVAL, QC
Diane Gosselin has over 25 years of experience in financing innovative biomedical research. She is currently President and Chief Executive Officer of CQDM.
During her tenure at CQDM, Diane has engaged a national network of over 2000 researchers across Canada and raised over $80M in funding from 14 of the largest pharmaceutical companies in the world.
Prior to CQDM, Diane worked for the Fonds de solidarité and PROCREA BioSciences, where she led the research team that developed the first non-invasive diagnostic test for endometriosis and developed the world's largest tissue bank for endometriosis research.
Diane currently sits on the boards of various research and science organizations.
Diane holds a Ph.D. in Microbiology and Immunology from University of Montreal, as well as an Executive MBA from Université du Québec à Montréal and Université Paris-Dauphine. More recently, she completed a university certification program in Corporate Governance from Université Laval.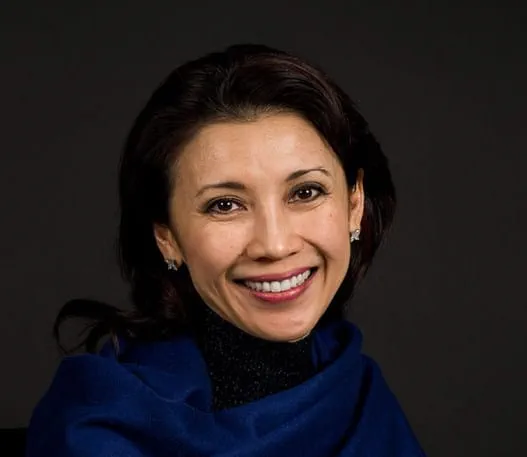 Chan Hon Goh
WEST VANCOUVER, BC
Chan Hon Goh is the Director of the Goh Ballet Academy and has spent over 20 years on stage as a principal dancer for the National Ballet of Canada. She is also a founding member of Vancouver's Arts and Culture Policy Council, which advocates for the creative arts community.
Chan has been awarded several prestigious awards, including the Queen Elizabeth II Diamond Jubilee Medal and the YWCA Women of Distinction Award. In 2019, she was appointed as a member to the Order of Canada for her excellence in ballet as a principal dancer, artistic director and cultural ambassador.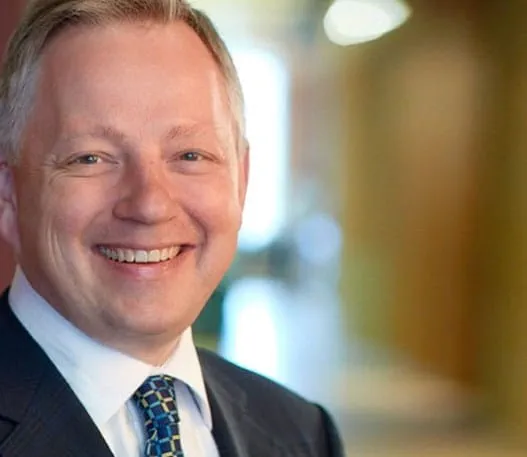 Arthur Heinmaa
TORONTO, ON
Arthur Heinmaa is the CEO and CIO of Cidel Asset Management. He is responsible for Cidel's asset management operations and chairs the investment committee. He oversees the trading, research, operations, and compliance activities of the firm.
In addition to his duties at Cidel, Arthur was a director of several Canadian mutual fund companies, a member of University of Toronto's Governing Council, Chair of the Integra Foundation and past director of the Toronto CFA Society.
Arthur is a Chartered Financial Analyst (CFA®) with a 30-year career in the financial services industry. He frequently lectures on capital markets at seminars and has been a contributing subject matter expert for industry textbooks.
Arthur currently serves on the board of the Scarborough Health Network Foundation, is a member of the Investment Committee at the Terry Fox Foundation and chairs the Financial Services Program Advisory Committee at George Brown College. He is a graduate of the University of Toronto.
Dr Jonathan Irish
TORONTO, ON
Dr Jonathan Irish is professor and division head of the Head and Neck Oncology and Reconstructive Surgery Division at the University of Toronto. He is a surgical oncologist and reconstructive surgeon with particular expertise in oral cancer, melanoma and skin cancer and thyroid cancer.
Dr Irish served as the Chief of the Department of Surgical Oncology at the Princess Margaret Cancer Centre from 2000 to 2016. Since 2004, he has been a major health policy advisor and responsible for access to care, quality improvement, and healthcare funding for the Surgical Oncology Program at Cancer Care Ontario. In 2008, Dr Irish was appointed as the Provincial Head of the Surgical Oncology Program at Cancer Care Ontario and is currently Vice President, Clinical, Cancer Care Ontario at Ontario Health.
As the Kevin and Sandra Sullivan Chair in Surgical Oncology at the University of Toronto, Dr Irish leads a multidisciplinary program in Guided Therapeutics developing novel nanomedicine-based contrast agents, which, in combination with near real-time navigation and tracking systems, can create innovative solutions for minimal-access surgical approaches in cancer therapy.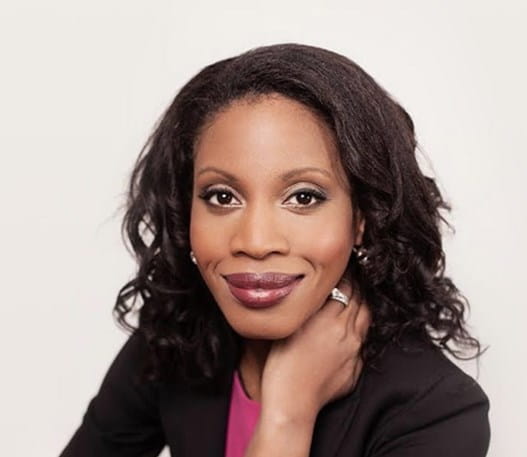 Yolande James
BEACONSFIELD, QC
Yolande James is a political commentator for various CBC-Radio Canada programs and a lawyer-mediator. She also gives frequent public talks on various topics such as immigration, diversity and gender equality in society and in politics.
Yolande was elected to the Quebec National Assembly in 2004. She was the first Black female member of the National Assembly, as well as Quebec's first Black Cabinet Minister.
In 2007, Yolande was appointed QC's Minister of Immigration and Cultural Communities. In 2010, she was appointed Minister of Families. During her tenure, she overhauled the governance for subsidized daycare, a service that is critically important to working families. She was also Deputy House Leader for the Official Opposition from 2012 to 2013.
Yolande founded the Valorisation Jeunesse Program which offers young people access to professional job opportunities and ensures companies have a more diverse workforce.
Yolande has a degree in Civil Law from the University of Montreal and a degree in Common Law from Queen's University.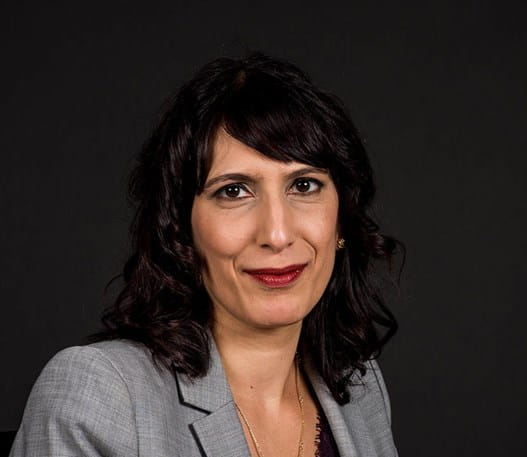 Shachi Kurl
VANCOUVER, BC
Shachi Kurl is Executive Director of the Angus Reid Institute, a not-for-profit research and public opinion polling organization. Shachi works to further public knowledge, debunk myths, and contribute to debate and discussion in meaningful ways, enhancing the understanding of issues that matter to Canada and the world. She brings nearly two decades of public policy expertise to her role, spending the first part of her career as a political reporter. Her expertise has been sought by policy makers and she has been invited to testify before parliamentary committees at the House of Commons. Shachi holds a degree in Journalism and Political Science from Carleton University.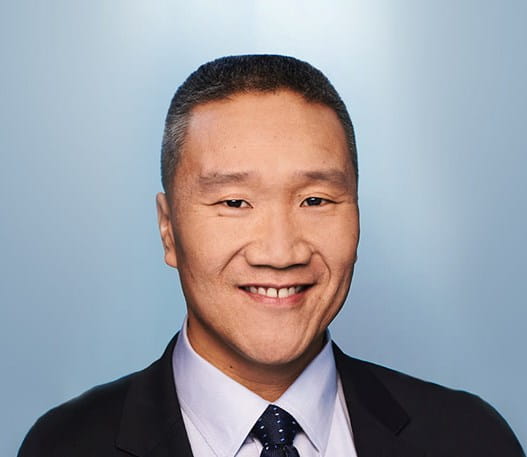 Rex Lee
TORONTO, ON
Rex Lee is the Chief Information Officer of Canadian Tire Corporation (CTC), accountable for all aspects of technology strategy, architecture, development, operations, and cyber security. Before joining CTC in 2012, Rex held senior technology leadership roles at BlackBerry, Bell Canada and Bell Mobility leading efforts in Innovation, Digital Transformation, eCommerce, Advanced Analytics, Social Computing, Enterprise Resource Planning (ERP), Automation and Architecture.
Rex has a passion for continuously advancing technology systems, agile processes, and operating models and has been featured in various publications including the Wall Street Journal. He holds an MBA in Marketing and Technology Management from McMaster University and an undergraduate degree from the University of Western Ontario.
Christine McCourt-Reid
EDMONTON, AB
Christine McCourt-Reid is a communications consultant specializing in not-for-profit organizations with a focus on strategic communications, media relations and fund development. She also works in community advocacy, stewardship and engagement, and believes in the importance of maintaining an active connection with her communities of interest.
Christine has been the recipient of the Top 40 Under 40 Award, the Queen Elizabeth II Diamond Jubilee Medal and the Sovereign's Medal for Volunteers.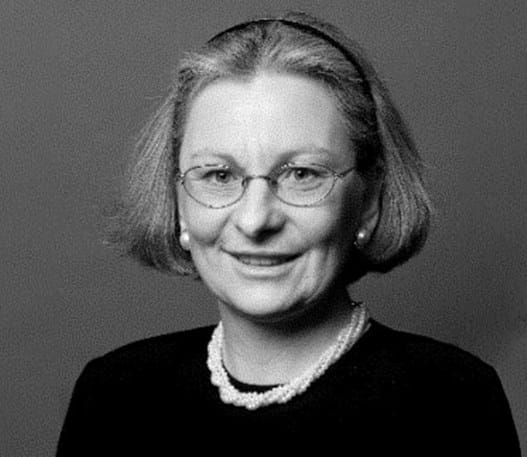 Virginia McLaughlin
Richmond Hill, ON

Virginia McLaughlin has had extensive experience in governance in the not-for-profit and crown corporation sectors for more than 35 years. She currently serves as the Chair of the Board of Trustees, University of Guelph and Vice-Chair of the Capitol Theatre in Port Hope, Ontario. Recent positions include Chair of the Cancer Quality Council for Ontario, member of the Board of Trustees of the Museum of Science and Technology and Honorary Colonel, 25 (Toronto) Field Ambulance.
Virginia is a past Chair of the Board of Directors, Sunnybrook Health Sciences Centre, the Governance Leadership Council of the Ontario Hospital Association, Trinity College at the University of Toronto and several other organizations. In 2016, she was awarded an honorary Doctor of Sacred Letters from Trinity College for her services to the College, to the community and for philanthropy.
She is also the President of Helmorst Investments Limited and Ferdinand Holding Limited, two family-owned investment companies.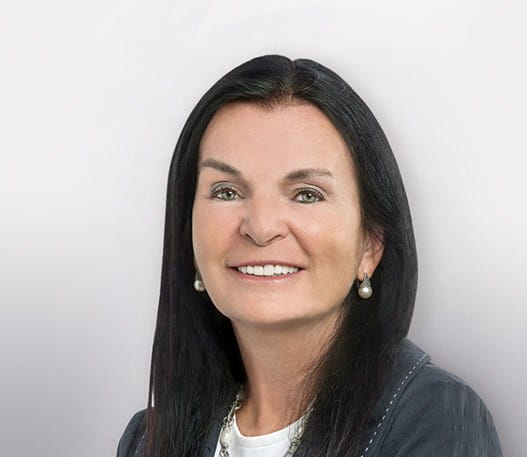 Susan McPeak
VERDUN, QC
Susan McPeak is co-founder of the McPeak-Sirois Group for Clinical Research in Breast Cancer, a unique private initiative bringing together public health institutions. Today it is one of the most important breast cancer clinical research consortiums in Canada.
Susan is a breast cancer survivor who participated in a life-saving clinical trial. Capitalizing on her 10+ years of experience in key management positions in marketing and business development, she decided to get involved in making clinical research more accessible in Quebec.
In 2019, Susan was recognized for her contributions to breast cancer research by the Institute for Research in Immunology and Cancer (IRIC) at the University of Montreal. The same year, she was named Personality of the Week by La Presse +. In 2018, she received the Prix Innovation dans la communauté from the Quebec Breast Cancer Foundation.
Susan has an MA in German Literature from the University of Montreal.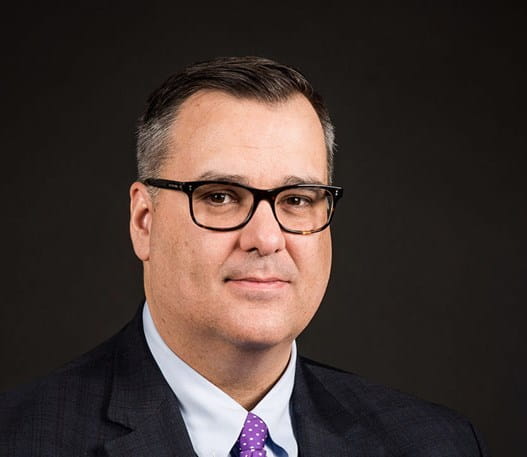 James Moore
PORT MOODY, BC
James Moore is the chancellor of the University of Northern British Columbia, a senior business advisor at the multinational law firm Dentons and a public policy advisor at the global firm Edelman. An MP for 15 years, James was the youngest MP and cabinet minister in British Columbia's history. He served as Canada's Minister of Industry, Minister of Canadian Heritage and Official Languages, and Secretary of State for the Asia Pacific Gateway, as well as Minister for the 2010 Olympics. Fluently bilingual in French and English, James holds a BA from the University of Northern British Columbia and an MA from the University of Saskatchewan.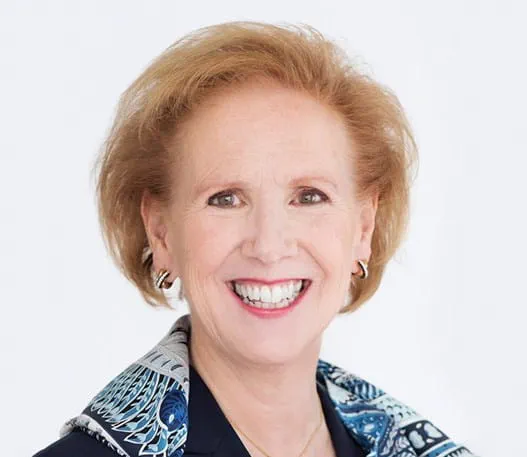 Hilary Pearson, C.M., LL.D. 
WESTMOUNT, QC
Hilary Pearson has over 20 years of experience in foundation philanthropy in Canada. She currently serves on the Advisory Committee to the Masters in Philanthropy and Nonprofit Leadership program at Carleton University.
From 2001 to 2019, she was the founding President of Philanthropic Foundations Canada. She also served on the Governor-General's Advisory Committee on Volunteerism and Philanthropy and co-chaired the Advisory Committee on the Charitable Sector, advising the Federal Minister of Revenue on charitable policy and regulatory issues.
In 2018, she was appointed as a Member of the Order of Canada for her contributions to building the field of philanthropy in Canada. In October 2020, she became Chancellor of Brock University.
She holds a BA and an MA in Political Economy from the University of Toronto and was awarded honourary doctorates from Carleton University and the University of New Brunswick.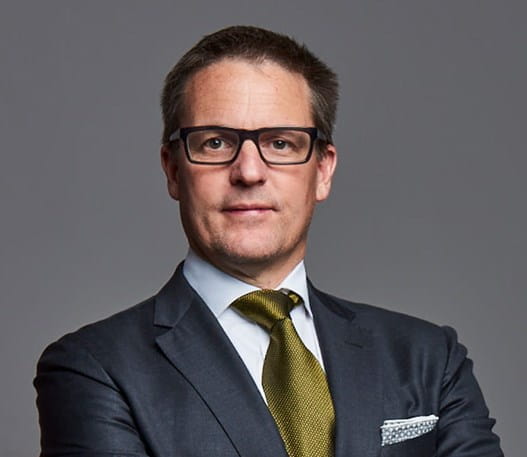 Christopher Wein
TORONTO, ON
Christopher is currently the Chief Operating Officer of Lanterra Developments and President of Lanterra Construction Management. Christopher has over 20 years of experience in the real estate development industry, including his previous position as President of Great Gulf Residential, a Toronto real estate developer and builder. Building off of his extensive experience, Christopher is an innovator in utilizing new technologies, sustainable eco-friendly building solutions and engineering ingenuity in the development industry.
In addition to his role, Christopher also acts as Chair of the Design Exchange and has been Chair of Prostate Cancer Canada. Christopher was previously a Governor of the North York General Hospital Foundation, as well as many other health, philanthropic, arts and community Boards. He was also the recipient of Calgary Inc.'s Top 40 Under 40 award in 2004.
Ontario Board @(Model.HeadingTag)>
John Trang (Chair), Toronto, ON
Kal Amery, Toronto, ON
Mathieu Lupien (Research Representative, ex-officio), Toronto, ON
Sandra Aversa, Toronto, ON
Lauren MacDonald, Burlington, ON
Adriana Bitonte-Recourt, Markham, ON
Garth Matheson (Cancer Care Ontario Representative, ex-officio), Toronto, ON
Sharon Chandler, Toronto, ON
Laura Money, Toronto, ON
Nancy Drynan (Regional Representative), Oshawa, ON
Brian Rosen, Brampton, ON
Jonathan Fraser, Toronto, ON
Roxana Sultan (Vice-Chair), Toronto, ON
Joseph Kirk, Oakville, ON
Cola Xia, Markham, ON