We're bringing the stories of people with cancer and their loved ones to decision makers through our Get Better card writing campaign.
2 min. read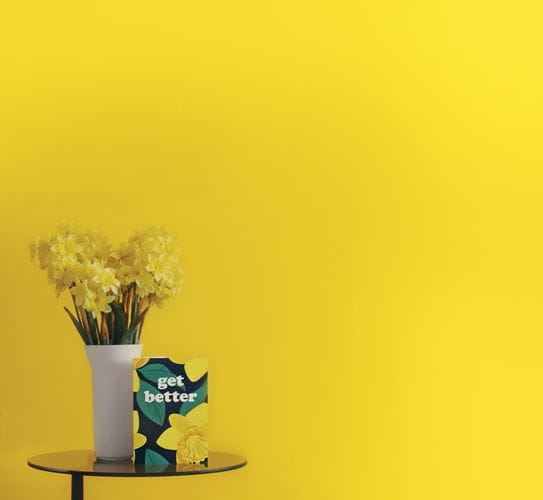 With an estimated 1.5 million people in Canada today who are living with or beyond cancer – a number that is expected to rise as Canada's population ages and grows - every effort must be made to improve our already stretched cancer care system.
Through our patient and caregiver surveys, we've heard from people affected by cancer that their needs are not always met by our current cancer care system. Among the many concerns they've expressed we heard that the financial burden of cancer is high, that many experience barriers to accessing quality care, including palliative care, and that there isn't enough support for caregivers. On top of that, the COVID-19 pandemic has exacerbated barriers and created unprecedented backlogs that are likely to be felt by people with cancer, their caregivers and our cancer care system for years to come.
To create a cancer care system that meets the needs of those who depend on it, the unique perspectives and experiences of people affected by cancer must be taken into account. Which is why this World Cancer Day, on February 4, we kicked off our Get Better card writing campaign and asked people across the country to join us in calling on governments to help cancer care get better.
As the voice for Canadians who care about cancer, we're bringing the stories of people with cancer and their loved ones to decision makers.
People send a get better card to show someone they care. Now you can send one to let government know the cancer issues that matter most to you. Using our Get Better card template, you can share the challenges you or a loved one have faced when accessing cancer care in Canada. We'll print your cards and hand-deliver them to Parliament Hill on April 18 with a clear message: It's time to make cancer care better.
Along with our commitment to share your letters this spring, our advocacy team continues to meet with elected officials across all levels of government to ensure cancer care is made a priority and improve our healthcare system.
It's time that Canada's cancer system worked for everyone. Help inspire change as we call on governments to help us make cancer care better. Fill out your Get Better card today.