Do you want to make cancer care better? The more voices we have, the more change we can make.
1 min. read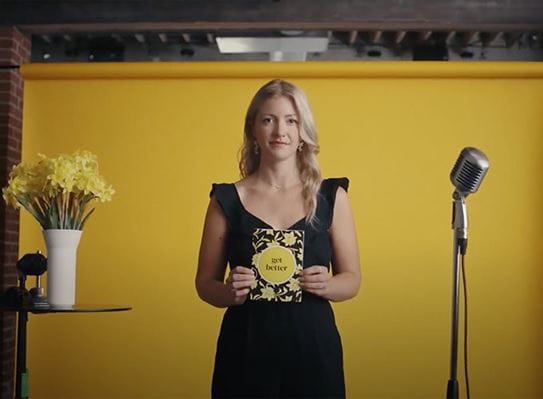 One voice can make a difference. Thousands of voices, united by the goal of taking control of cancer, have the power to change the future. When we speak up together, governments listen.
We're calling out to everyone, everywhere to come together and be a Voice for Change in cancer care.
Voices for Change is our network of advocates who are committed to preventing cancer and improving the lives of people living with cancer and their caregivers through government action. 
As a Voices for Change volunteer, you are at the heart of the Canadian Cancer Society's (CCS) efforts to change public policy and represent the voice of 1.5 million Canadians living with or beyond cancer. You'll be the first to know about our advocacy work and receive exclusive access to volunteer opportunities.
Get Better Cards @(Model.HeadingTag)>
You would send a get better card to someone to show them that you care, but what if you want to improve their care? This important question is what inspired the Get Better campaign – the latest campaign that our Voices for Change volunteers helped us drive forward.
We asked people across Canada and our network of volunteers to create get better cards to send to governments calling on them to help make cancer care better.
Join us and the thousands of volunteers across Canada who are using their voice to make cancer care better. Sign up today at
cancer.ca/VoicesForChange