A Q&A with Kelly Masotti, CCS's Vice President of Advocacy.
2 min. read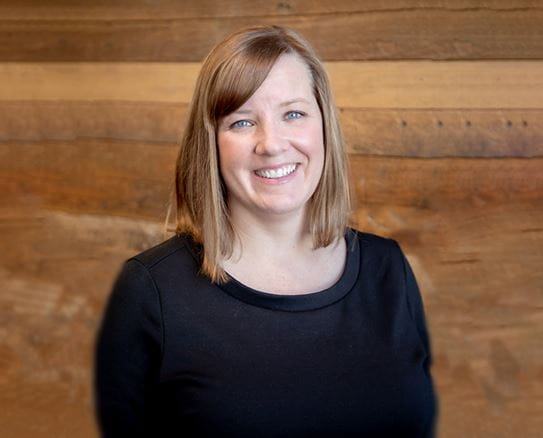 The Canadian Cancer Society (CCS) uses its voice to advocate at the local, provincial, and federal level for public policies that will help build a healthier Canada. To learn more about advocacy and why it matters, we sat down with Kelly Masotti, Vice President of Advocacy at CCS.
Q. What is advocacy?
Advocacy is when an individual or group takes action to bring about change in policies and practice. It helps to support members of the public by elevating their voices and bringing attention to important issues. Through advocacy, people can inspire and empower change at local, national, regional, and international levels.
Q. Why does it matter?
Changing public policy is one of the most effective tools for helping those living with and beyond cancer. That's why members of our CCS advocacy team work with government to press for policies that will help to improve the lives of people living with cancer and their caregivers at all stages of their journey.
Q. What is CCS doing to advocate for people with cancer?
Everything we do is with the goal of preventing people from getting cancer, helping people with cancer to survive longer and improving their quality of life. We work towards this goal by taking a stand on important cancer issues and by raising awareness and increasing understanding about these issues. We focus on priorities that will have the biggest impact on Canadians affected by cancer, now and into the future.
Priorities
that we are rallying to support right now are COVID-19 response, tobacco control, palliative care, drug access and caregiver support, just to name a few. By working closely with the government, we help establish policies that will help prevent cancer, improve outcomes, and help people living with or affected by the disease.
Q. What progress has been made?
Our
policy work
is making a difference. Progress through advocacy has encouraged the government to establish new policies and make important advancements in tobacco control, which have reduced the number of people who smoke and as a result lowered the number of people who will die from cancer. Our advocacy on gender neutral school-based HPV vaccination programs helped ensure equitable access to this cancer prevention vaccine. We successfully advocated for a $3 billion dollar extension to the Employment Insurance sickness benefit, giving Canadians more paid time off work so they can focus on treatment and recovery. We spent years pushing for a ban of cancer-causing asbestos and, since 2018, asbestos is now banned in all products in Canada. When COVID-19 hit, we immediately began advocating for the needs of Canadians impacted by cancer – we were able to ensure people with cancer were prioritized to receive the vaccine and have worked tirelessly to ensure cancer care is disrupted as little as possible.
Q. What can I do to help?
The best way to change public policy is for Canadians to speak up and make their collective voices heard. One way to do this is by becoming a
CCS Voices for Change
volunteer – through volunteering, you can advocate to make cancer a priority in your community, your province and across the country.