With the help of an empowering community, Mélina Poirier received the emotional support she needed to navigate a cancer diagnosis and new motherhood during the COVID-19 pandemic.

2 min. read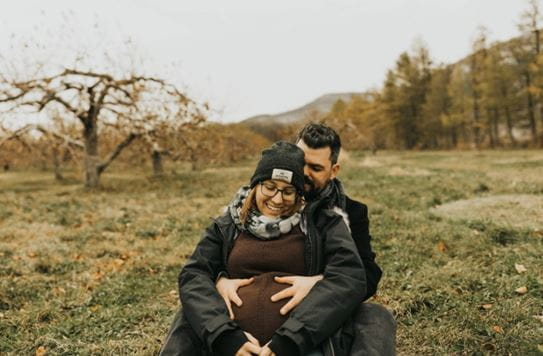 An active young professional, Mélina Poirier was thrilled to finally realize one of her fondest dreams when she learned she would soon become a mother. But in 2019, at 26 years old and 27 weeks into her pregnancy, she received some shocking news - a lump in her breast, initially thought to be just a benign cyst, turned out to be an aggressive form of breast cancer.
Overwhelmed by the thought of losing her life and her baby, Mélina faced a colossal challenge that would require incredible strength and courage. She gave birth to her son at just 34 weeks of her pregnancy and had to undergo several rounds chemotherapy following his birth. Mélina also needed to take on combined treatments to avoid frequent hospital visits when her treatment continued during the pandemic.
"After 9 months of debilitating treatments and rounds of chemotherapy, hair loss, muscle mass loss, radiotherapy and a partial mastectomy, my soul was crushed and I needed help to regain my will to live. That's when I turned to CancerConnection.ca."
CancerConnection.ca is a free 24/7 online community where people affected by cancer, cancer survivors, their loved ones and caregivers can share their experiences and build supportive relationships with others who've been there. Members of this supportive community are given a safe and welcoming space to ask questions, receive support and share unique and relatable perspectives that family or friends may not be able to offer.
For Mélina, CancerConnection.ca allowed her to share her ups and downs with people who were going through similar situations. The support she received through those interactions allowed her to find herself and to feel understood. Importantly, being able to share her story with others was a great help to her, giving her a sense of comfort, relief and belonging.
"CancerConnection.ca is all about positive things for me. Being able to share my story had a liberating effect on me - my worries slowly faded away and I felt heard," says Mélina. "As a member of an empowering community I spoke to people who were very compassionate and understanding, whose support provided relief and reassurance."
Navigating a cancer diagnosis at any time can be incredibly challenging, but for people hearing the words "you have cancer" throughout the pandemic, the Canadian Cancer Society's support services have been especially critical. To learn more about our virtual programs and support services, visit cancer.ca.