Charlie Taylor helps others by spreading awareness about prostate cancer.
2 min. read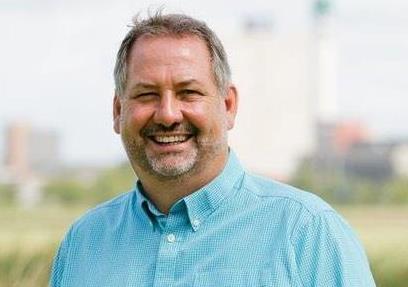 When Charlie Taylor was diagnosed with prostate cancer, he couldn't help but think of his father, who'd passed away only 6 weeks after his own diagnosis. Feeling fearful and isolated, he reached out to CCS for support – and found what he needed by connecting to others with prostate cancer.
"It helped me a lot to listen to other people's stories and understand that every story is different," says Charlie. "Connecting with others going through something similar reminded me that I wasn't alone, and showed me that it's okay and important to talk about my health. In those conversations, I found the support and encouragement I needed during a difficult time."
Now, Charlie is cancer-free and giving back that same support to others. Charlie shares his story as a way to spread awareness about prostate cancer and to help people with cancer know that they are not alone.
"Men don't want to talk about what's below the belt, but I want to make it known that it's ok, even important to talk about it! The first piece of advice I would give would be to listen to your doctors and do what they suggest. If I didn't listen to my doctors, I may not be here today," says Charlie.
This Prostate Cancer Awareness Month, help save and improve the lives of those facing prostate cancer. An estimated 1 in 8 men will be diagnosed with prostate cancer in their lifetime and 1 in 29 men will die of prostate cancer.
A tremendous amount of progress has been made against prostate cancer, but we need your support to accelerate even more breakthroughs and to provide compassionate, supportive care for people at every stage of their prostate cancer journey.
Investing in the best prostate research in Canada has helped to cut the prostate cancer death rate by 50% since 1995 through advancements in research that have improved early detection and treatment. But prostate cancer is still the most commonly diagnosed cancer and the third-leading cause of cancer death among men. More than 24,000 Canadians are diagnosed with prostate cancer every year.
Join us and together we can make life better today and help transform the future of prostate cancer forever. Donate today to fund life-saving prostate cancer research and compassionate support programs.
And, if you or someone you love has prostate cancer, we can help. Call 1-888-939-3333 or click here to find compassionate support programs.