First-hand experience is bringing a valuable perspective to research decisions
2 min. read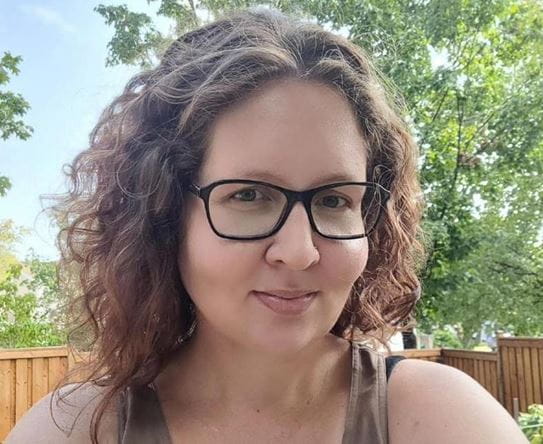 Kirsten Efremov's cancer journey started when she was only 10 years old, but her commitment to supporting lifesaving cancer research is just beginning. That's because Kirsten is one of more than 80
patient partners
– cancer survivors who play a very important role in helping the Canadian Cancer Society (CCS) decide on the most promising research to fund.
To select research projects with the greatest potential for impact, CCS uses a gold-standard peer review process led by the expertise of the best cancer researchers from Canada and around the world. But we also rely on another type of expert: cancer patients like Kirsten, whose perspective helps to maximize the impact and relevance of the research we fund.
"I am a 3-time cancer survivor," says Kirsten. "I was diagnosed with acute lymphoblastic leukemia when I was 10 years old, completed 3 years of chemotherapy and then relapsed a year after I completed my treatment. I was 18 when I finally finished treatment for my pediatric cancers. I was subsequently diagnosed with squamous cell carcinoma in my mid-twenties."
"Without research I wouldn't be alive today," she adds.
Kirsten's interests lie particularly in the cancer journey for adolescents and young adults, including equity and access to healthcare, after care and long-term follow-up.
"Many people don't know that there are long term effects of cancer treatment," Kirsten shares. "The research being done to help monitor those possible late effects is increasingly important to my and others' health in survivorship."
Kirsten brings her many years of experience with childhood cancer to provide a unique perspective on the needs and priorities of cancer patients, as well as the impacts research can have.
"Being involved allows you to give a voice to the patient," Kirsten says of her engagement as a reviewer. "Being able to give a face to the cause makes being involved all that more important to me."