Linda Wong and Wally's Waddlers are committed to changing the future of cancer
2 min. read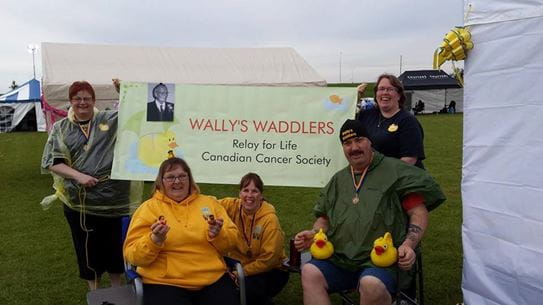 It's been a difficult year, especially for those in our community affected by cancer. That's why, on June 12, 2021, Relay For Life is bringing together a national community of people committed to changing the future of cancer.
Even though this year we will be physically apart, whether you Relay in a park, or in your living room, we all Relay together. Because community is a feeling you get on the inside, as much as it is being connected on the outside.
Honouring her sister's legacies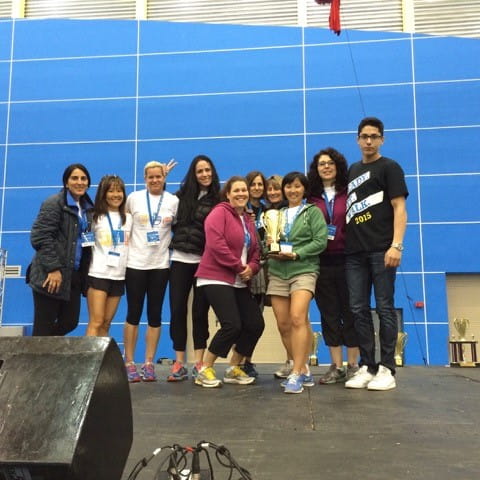 Linda Wong knows the impact of cancer firsthand. The youngest of six girls, she lost three sisters – Rita, Doris and Shirley – to cancer in just eight years. Together with her family and friends, Linda celebrates her sisters' legacies by participating in Relay For Life.
"Fundraising and volunteering make me feel closer to my sisters somehow. Even though they aren't physically here, their spirits still are," says Linda. "They've made me a stronger person. If I'm here, and there's something that I can do to help, I'm going to do it."
Eager to make a difference, Linda has grown her Relay For Life presence from one to seven teams who collectively have raised almost $375,000!
Celebrating her father's memory
Erin Fingler's father, Walt (Wally) Fingler, passed away in 2005 from neuro-endocrine cancer. Erin and her family were looking for a way to celebrate Walt's legacy when they came across Relay For Life in 2010 – they decided to sign up under the team name Wally's Waddlers and participated in their first Relay in Rocky Mountain House, Alberta.
"We raised $2,500 in our first year, and then we were hooked!" says Erin. "One year my sister and I shaved our heads, my uncle shaved his head, mustache and eyebrows and my Aunt even got a tattoo!"
Over the last 11 years, Wally's Waddlers has raised a tremendous $108,000 for the cancer cause.
Thanks to these incredible teams and fundraisers from communities across the country, we can continue to fund groundbreaking research and provide a national support system that makes a real difference for all people affected by cancer.
Join our Relay For Life community on June 12, 2021 to show your support for everyone you love who's been affected by cancer. Register today at
relayforlife.ca
.