For Don Baker, navigating cancer treatment during COVID-19 was difficult enough, but he also needed to consider the challenges of receiving treatment so far from home.
2 min. read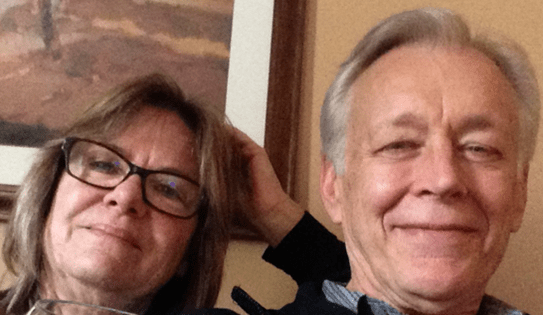 When Don Baker discovered that his prostate cancer had spread to his lymph nodes, he was given two options.
"I could watch and wait and see if things started to progress, or I could undergo six and a half weeks of radiation treatment in Vancouver," Don explains.
While Don's doctor recommended the treatment, the Pemberton, BC resident was cautious about travelling to Vancouver every day for six and a half weeks to receive the treatment, especially given that this would be happening in the middle of the COVID-19 pandemic.

"We were quite concerned because we live far from Vancouver, it's about a two-hour drive to the hospital," says Don. "There's also the cost of hotels and food, and this is where we were introduced to the Canadian Cancer Society's Jean C. Barber Lodge. We investigated our options and it seemed the most practical thing to do."

In the summer of 2020, Don and his wife Lee were welcomed and cared for by Lodge staff, who worked hard to follow all necessary COVID-19 protocols. This meant that Don and Lee could rest a little easier during their stay.

"They took our temperature every day on return from the clinic where I was getting my radiation," says Don. "I understand that much of the focus of successful cancer treatment is on the technical equipment, but it was the care of the staff both at the clinic and the lodge that made our journey towards recovery a success."

Did you know that you can take action today to fund groundbreaking research so that fewer men like Don will be affected by cancer? Check out The Dad Project in our CCS Gifts Catalogue. Or, you could give the gift of A Home Away From Home, and help offer people with cancer a safe, restful place to stay while receiving treatment.