Through an online support program you funded, Kim built important relationships with others as she navigated her breast cancer journey.
1 min. read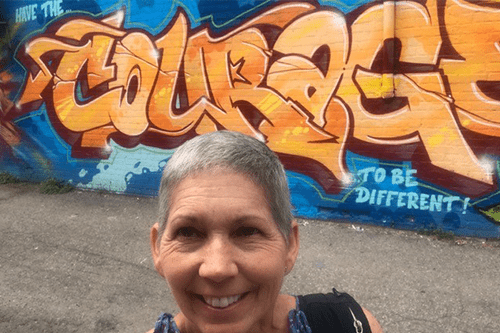 Being far from a city doesn't mean being far from support — according to Kim Sutherland, who was diagnosed with breast cancer shortly after her 56th birthday.
Kim, who lives in a rural Northern Canadian community, found the distance isolating at first. Despite having a close circle of family and friends, she was missing the support of other people on their own breast cancer journeys.
Her remote location made it extremely difficult for her to get to any in-person support groups. So, Kim — a social worker who knows the importance of connection — signed up for CancerConnection.ca, an online CCS support community that you make possible with your donations.
"One dark, cold night before my cancer surgery, I signed up for Cancer Connection," says Kim. "Immediately, I got a notification and saw words of wisdom and support pour in from the community. I remember reading, 'Welcome, you are not alone', and I started to feel a trickle of courage."
Through CancerConnection.ca, Kim met other people going through similar experiences and was able to share experiences and build supportive relationships.
"The Canadian Cancer Society provided me with connection — connection to a community — so I didn't feel alone, so I felt informed and empowered by knowledge, and so I felt connected to others who understood the emotional and physical journey of cancer," says Kim, who is now a community mentor for the program.
Thanks to you, people like Kim have 24-7 support at their fingertips when they need it most. Your generosity helps to ensure that no one has to face breast cancer alone.