With your support, we took Camp Goodtimes virtual last summer — and helped families like the Bateys enjoy a unique holiday experience.
1 min. read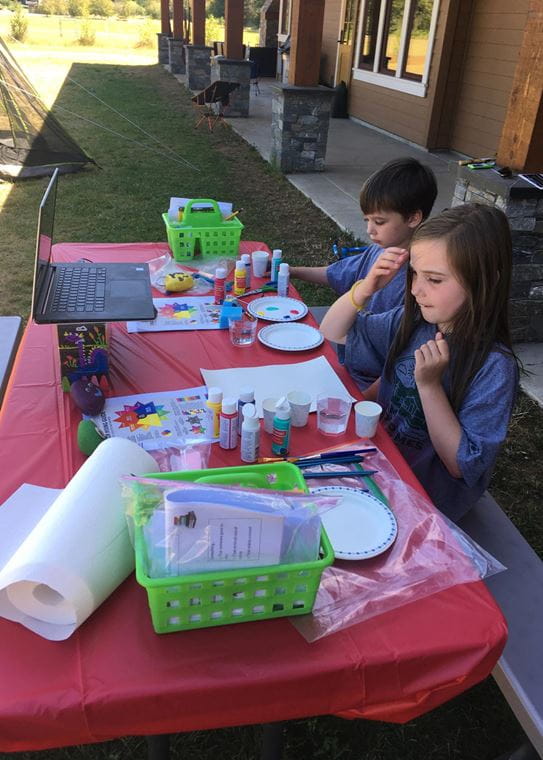 When Camp Goodtimes went virtual last summer because of the pandemic, the Batey family took it in stride. They took a week off, pitched a few tents in their backyard, and enjoyed a unique family holiday.
This was the family's third year at Camp Goodtimes, a recreational experience for children with cancer and their families made possible by your generous support.
The Bateys started attending in 2018, not long after their three-year-old son Gus was diagnosed with leukemia. They were uncertain at first, but mom Katrina says the sense of freedom and family bonding they experienced at camp was amazing.
"It just felt so manageable," says Katrina, whose four kids loved activities such as canoeing, kayaking and rock climbing. "We were able to put life on pause and feel calm and at ease."
The family attended camp again in 2019. And, when CCS reimagined camp in 2020 as Camp Goodtimes at Home, the family signed up.
"The team running Goodtimes at Home did an amazing job of finding engaging and interactive activities that translated well virtually," says Katrina. "Virtual camp gave us the motivation we needed to make a week of the summer feel different and special."
And the best part of the summer? Gus received his final chemotherapy treatment in July 2020 and is now building up his strength as he spends time reading, playing, and riding his bike.
"We are so grateful to CCS and its donors for making Camp Goodtimes possible," says Katrina. "I don't think it can be understated how valuable experiences like this are to families."