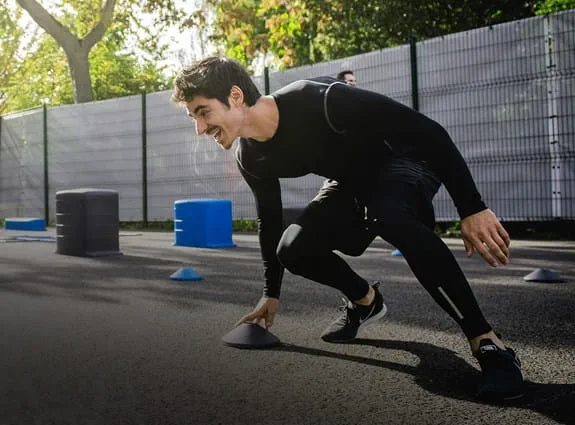 Get Involved
Facebook fundraising
challenges
We challenge you to move cancer research forward
Looking for a fun and effective way to support our cause? Join our Facebook fundraise challenges to connect with a community committed to raising funds for our mission, programs and research.
The best part? You'll also be part of a supportive Canada-wide group of like-minded individuals who share your passion for our cause and are united in a challenge goal. Invite your friends, family, and colleagues to join the challenge or donate to yours.
What are Facebook Fundraising Challenges?
Facebook Fundraising Challenges are private groups, exclusively on Facebook, that enable you to commit to a goal while fundraising for the Canadian Cancer Society (CCS). Challenges are month-long opportunities to get involved with the cancer cause in a meaningful way. New Challenges are continually developed at CCS - there's something for everyone!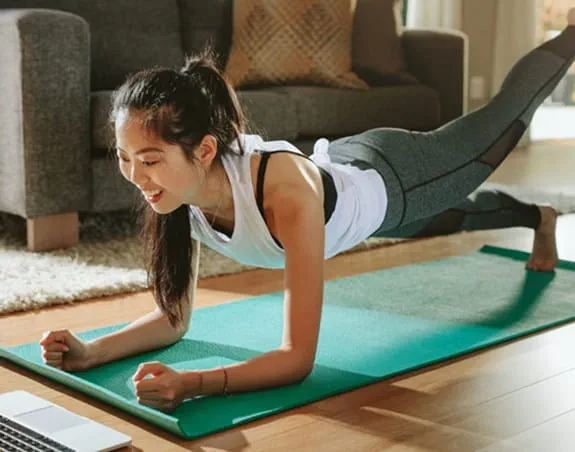 Why get involved?
Join our community of fundraisers who are committed to saving and improving the lives of those affected by cancer. Get involved at your own comfort level and challenge yourself to achieve the goal. Challenges are a great way to connect with your friends, family, and colleagues and get active.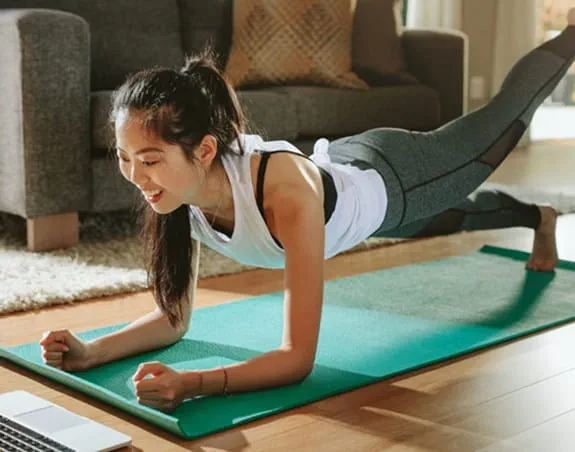 5 reasons to sign up @(Model.HeadingTag)>
Your friends help you meet your goals while directly raising money for a cause.
Raising an average of $150, you can help us move cancer research forward.
Fast and easy setup on Facebook in under a minute.
Join a positive, supportive community that encourages you every step of the way.
With challenges throughout the year, choose the challenge that works for you!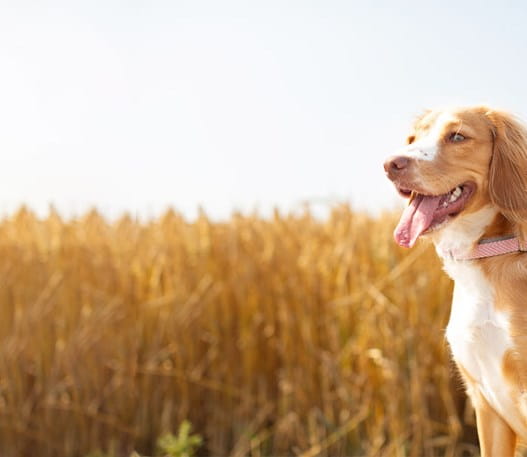 50 km dog walk
June 2023: A community of over 13,000 people and their furry friends joined our challenge and raised $850,000.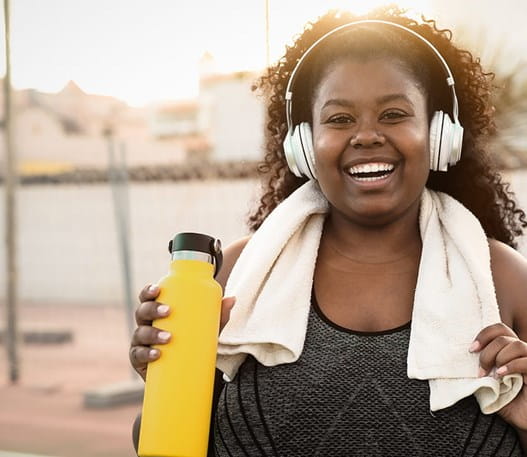 80 km Run challenge
April 2023: A community of over 14,000 joined our challenge and raised $1,521,730.
The Canadian Cancer Society works tirelessly to save and improve lives.
Life-saving research
We fund the brightest minds in cancer research and fueling a rich legacy of life-saving discoveries. Because of this, we know more than ever before about how to prevent, diagnose and treat cancer.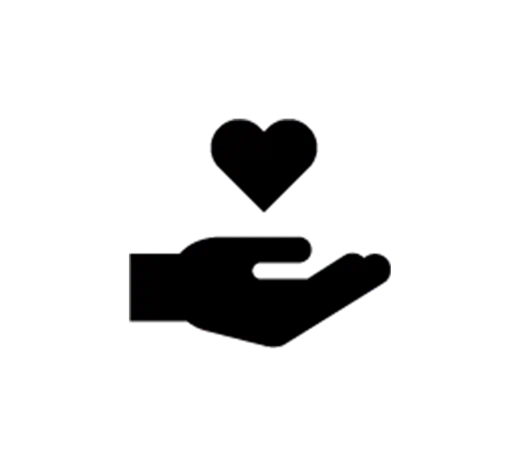 Compassionate support programs
We provide a nationwide support network that includes transportation services to and from treatment, CancerConnection.ca - an online community where users share information and experiences with others on a similar journey, lodges that offer comfortable accommodation for people receiving cancer treatment away from home and a national toll-free cancer helpline.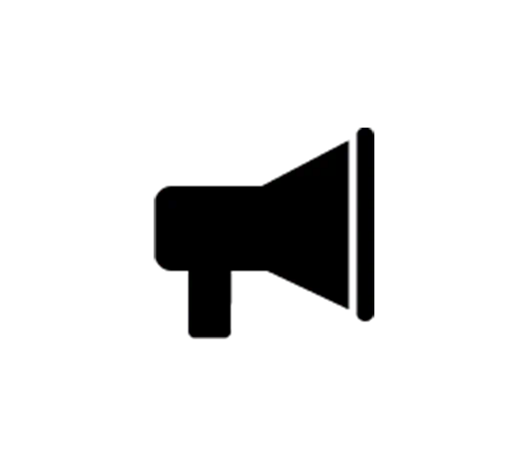 Advocacy
We act as a voice for Canadians who care about cancer and working with governments to shape public policies that help prevent cancer, improve outcomes and support those living with or affected by the disease.
FAQs @(Model.HeadingTag)>
All tax receipting for Facebook challenges is issued directly by Facebook through email. Your donors should receive an email with all relevant tax receipting information. If an email is not received, please contact
Facebook Support
.
You cannot directly connect your fitness tracker to the challenge at this time, but you may track your progress in many ways on paper, through a health app, or directly in Facebook Messenger.
To log your activity directly on Facebook, opt into Messenger, and type "Menu", then enter and click on the "Log KMs" button. Once there, enter the number of km you achieved that day!
We fund the most promising research across all cancer types and the entire cancer experience – from prevention to treatment to life with or beyond cancer, as well as supportive end of life care. A team of experts rank research funding applications through our gold standard review process, selecting only the most promising research projects for funding.
Thanks to our holistic approach to cancer research, as well as our rigorous review process, CCS has a rich legacy of fueling discoveries that have helped us better control cancer and improve outcomes for people affected by the disease.
Visit
our research page
to learn more about our diverse portfolio of research grants and awards.
Unfortunately, we cannot link any donations done outside of Facebook to your challenge fundraiser. You can have your friend send you money or a cheque directly, and then you can donate on their behalf on Facebook.
If you are the one inputting a donation, Facebook will show the donation under your name. We recommend giving your friend a shoutout on your Facebook page by tagging and thanking them for their donation in a comment. Thank you for supporting our mission.
Other ways you and your network can support include donating online, participating in an event, starting an independent fundraiser and volunteering in your community.
You can view your current and past Facebook fundraisers by visiting your
fundraising page on Facebook
. Please note, you will need to be logged in to your Facebook account to view this page.
To contact our team regarding a question about a Facebook challenge, please reach out to us in Facebook Messenger and we can help you directly. You can find a link to register for our Facebook challenges in each Facebook challenge group. Go to the featured pinned post and click on the challenge FAQs to find the specific registration link for each challenge.
There are no age limits to participate in our Facebook challenges - everyone is welcome - however, you must have a Facebook account in order to fundraise, donate, register in Messenger, create a team, and claim rewards throughout the challenge. If your friends or family members without a Facebook account would like to join, you can record their activity with yours in Messenger. Inviting friends is not required, but is definitely recommended to hold you accountable and motivate you to finish the challenge strong. Have fun and make this challenge your own!