Why it matters @(Model.HeadingTag)>
Tobacco use is the leading modifiable risk factor for disease and death in Canada and more than 45,000 Canadian deaths are due to smoking tobacco each year. About 75% of lung cancer deaths in Canada are due to smoking tobacco.
Smoking tobacco increases the risk for lung cancer and at least 15 other cancers.
Smoking starts early. The overwhelming majority of smokers begin to smoke as teens or pre-teens. That's why tobacco control policies that protect young people are so important.
Our position @(Model.HeadingTag)>
The single best thing you can do to improve your health is to live smoke-free. That's why we advocate strongly to government to:
ensure that measures to reduce tobacco use are the priority in ongoing negotiations between provinces and tobacco companies to settle lawsuits for health care costs
increase tobacco taxes to reduce smoking rates
require the tobacco industry to reimburse federal and provincial governments for the annual cost of tobacco control strategies, which for the federal government is $66 million per year
increase funding for government tobacco control strategies, including cessation programs
establish a minimum age of 21 for tobacco products
ensure effective implementation of plain packaging
renew the required health warnings for all tobacco products
ban all flavoured tobacco products
expand smoke-free places to other locations
reduce the number and type of retail locations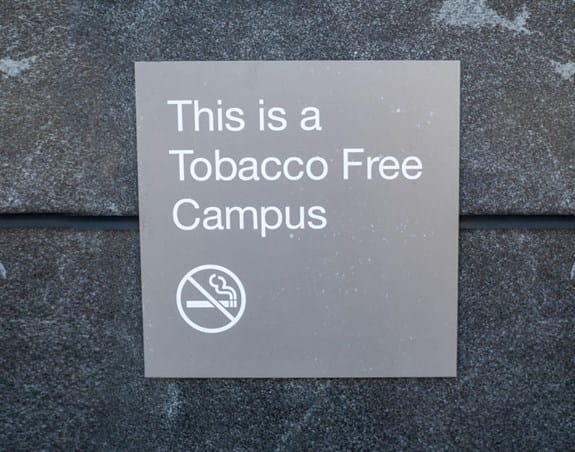 What we're advocating for right now
We are hard at work advocating for policy changes that will help to control tobacco use across Canada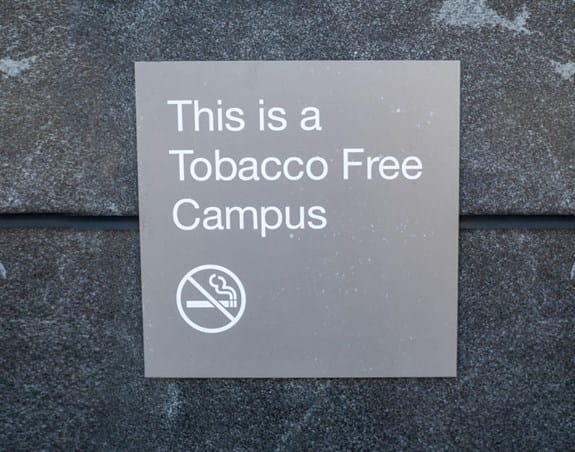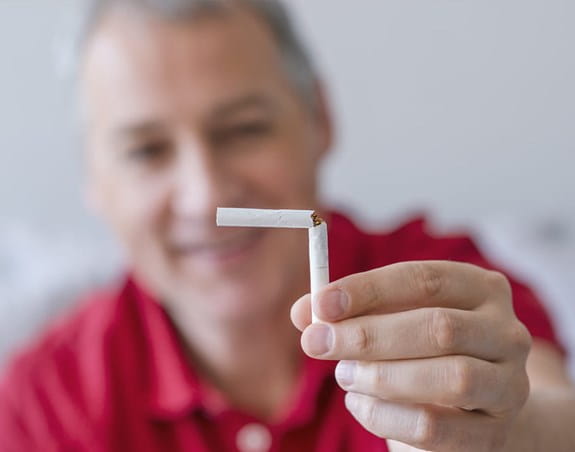 History of tobacco control
Find out what changes we've seen in tobacco control over two decades of advocacy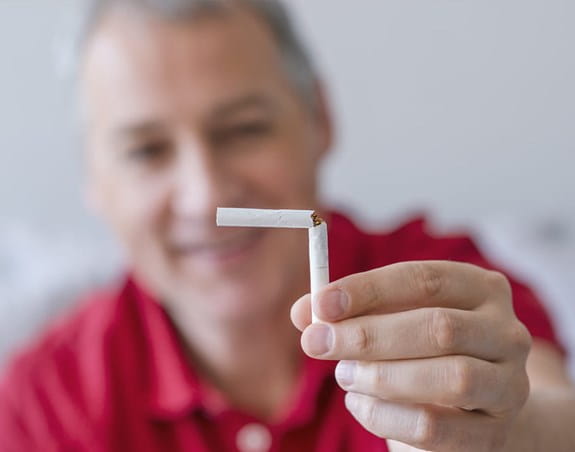 E-cigarettes @(Model.HeadingTag)>
CCS is advocating for measures to protect Canada's youth from the harms of e-cigarettes
Why it matters
While e-cigarettes are less harmful than conventional cigarettes, they still cause harm. Studies on the long-term risks of e-cigarettes have not yet been done.
CCS is troubled by the alarming rise in youth vaping in Canada, which has more than tripled in just four years. Data from the Canadian Student Tobacco, Alcohol and Drugs survey found that for students in grades 10-12, vaping increased from 9% in the 2014-15 school year to 29% in the 2018-19 school year.
What we are doing
We advocate for measures to protect young people from the harms of e-cigarettes so we don't see a new generation of young people addicted to nicotine through e-cigarettes.
Our position
We need regulations to prevent young people from using e-cigarettes and to help prevent the marketing of e-cigarettes from undermining tobacco control efforts. Federal, provincial and territorial governments should adopt regulatory measures, including:
introducing a minimum legal sales age of 21
prohibiting use in places where smoking is banned
increasing advertising and promotion restrictions,
limiting sales to specialty vape stores only
improving health warning labels
regulating nicotine levels
restricting addition of flavours and other ingredients