"Don't give up" – New innovative cancer research inspires hope
Meet 3 researchers who are harnessing cutting-edge technology like artificial intelligence to revolutionize cancer care, prevention and early detection.

5 min. read
Every day, incredible progress is being made in cancer research – and with the help of technology, we have the potential to create change in bigger ways than we ever thought possible. New and innovative technologies like artificial intelligence, wearable and smart devices, and robotics can help revolutionize cancer care, especially when it comes to prevention and early detection.
That's why, along with the Canadian Institutes of Health Research – Institute of Cancer Research, Brain Canada and the Leukemia and Lymphoma Society of Canada, the Canadian Cancer Society has invested $4 million over the next year to fund 27 innovative research projects focused on preventing cancer and finding it early when it's often easier to treat.
We invited 3 of the researchers funded in this initiative to share how they're harnessing cutting-edge technology to inspire hope and change lives.
Dr Elijah Van Houten: a bra to detect breast cancer earlier @(Model.HeadingTag)>
As a professor and researcher, Dr Elijah Van Houten is passionate about his work and shares in our commitment to change the future of cancer.
"Cancer affects people across all stages and walks of life, often despite healthy lifestyle choices," Dr Van Houten shares. "I want to do what I can."
When detected early, breast cancer is more likely to be treated successfully. However, current methods for screening and early detection are uncomfortable and use radiation, which limits how often people can be screened. What if there was an easy and convenient way to screen for breast cancer at home? That's exactly what Dr Van Houten and his team at Université de Sherbrooke are hoping to achieve by developing a bra that can detect small breast tumours.
Breast tumours have many different characteristics than healthy tissue, which means that a tumour changes the overall behaviour of the breast tissue. Dr Van Houten's team is using state of the art technology to build a prototype bra that can sense and measure these changes during the wearer's everyday activities.
If successful, this could revolutionize the current model of breast cancer screening by offering people a simple and convenient way to undergo continuous, daily screening at home. The technology could also be used to help detect recurrent breast cancers so they can be caught and treated earlier, improving the odds of treatment success.
"In research it can be tempting to go big, quickly, but I find that meaningful results which stand the test of time come from slow, careful development," shares Dr Van Houten. "Don't give up – instead revise and revisit."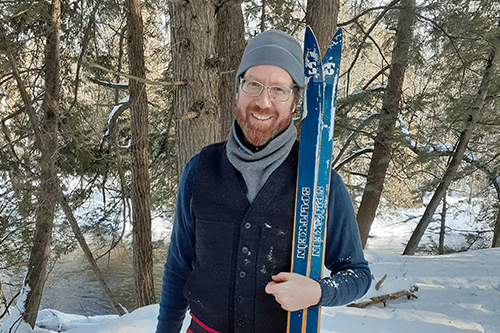 Dr Farzad Khalvati: improving outcomes and quality of life for children with brain tumours @(Model.HeadingTag)>
Childhood cancer is the number one cause of disease-related death in Canadian children. We believe that one child with cancer is too many and together, with researchers like Dr Farzad Khalvati, we're creating change.
Children with slow-growing gliomas – the most common type of childhood brain tumour – often experience multiple relapses where their cancer comes back, leading to more and ongoing treatments that can negatively affect the child's quality of life.
Knowing the genetic profile of these tumours could potentially improve how they are treated. But, getting the genetic profile means an invasive brain biopsy – which can only sample a small part of the tumour and does not provide enough information about the whole cancer.
Dr Khalvati and his team at The Hospital for Sick Children (SickKids) are working on a solution to these concerns by developing a new technology that provides a non-invasive and quick way to look at the genetic profile of the entire glioma. The researchers are using artificial intelligence (AI) to analyze MRI scans and look for the tumour's genetic features.
"We are using AI to uncover valuable information in MRI scans that may be invisible to doctors – it's like seeing the images through a pair of AI-powered glasses," shares Dr. Khalvati.
This innovative use of AI will provide critical information to help doctors understand how cancer will affect the child and how it will respond to treatment and determine the best treatment plan – helping children with these tumours live longer, fuller lives.
This Project has been made possible by CCS and Brain Canada through the Canada Brain Research Fund, with the financial support of Health Canada.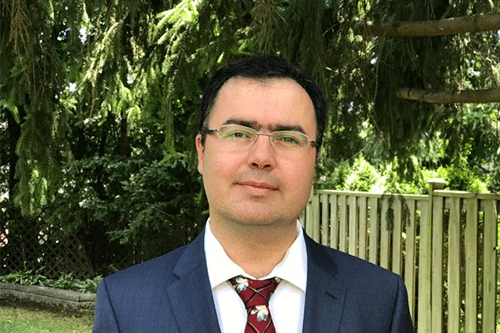 Dr Catherine Poh: developing AI software to detect oral cancers @(Model.HeadingTag)>
As a specialist in oral pathology, Dr Catherine Poh has seen first-hand how an oral cancer diagnosis can change a person's life and well-being.
"I've seen the impacts of this disease on oral cancer patients," shares Dr Poh. "My hope is that through early detection, we can improve treatment outcomes and give those with oral cancer a better quality of life."
Early detection and treatment of oral cancer can significantly improve the chances of survival, but diagnosing oral cancer at an early stage can be challenging. It requires highly specialized training that not all doctors and dentists have, and subjective interpretation can cause errors and delays.
To overcome these challenges, Dr Poh and her team at the University of British Columbia are creating a new AI software that can analyze oral cells to distinguish between cancerous and noncancerous lesions. This approach will use cells taken from oral brushing – making it a simple and non-invasive way to screen for early-stage oral cancers. If successful, this software could allow doctors and dentists to offer oral cancer screening more widely, which will help them diagnose oral cancer earlier and improve treatment outcomes.
With the help of our supporters, we're funding the best and brightest researchers whose projects have the potential to dramatically advance our knowledge of cancer. By investing in cutting-edge research projects like those of Dr Van Houten, Dr Khalvati and Dr Poh, we're making progress in cancer prevention, detection and diagnosis– changing and saving the lives of Canadians across the country.