Meet 2 women advocating for the health of Canadians
Meet two women who are sharing their experiences with cancer to help the Canadian Cancer Society advocate to make cancer control a federal election priority.
4 min. read
Every day, the Canadian Cancer Society is committed to making a difference in the lives of the nearly half of Canadians expected to be diagnosed with cancer in their lifetime. For the person who just heard the words, "you have cancer," and for the people who love and care for them, we are proud to be a voice for Canadians who care about cancer issues.
With the support of passionate people – like many of you – we advocate to improve the lives of those with cancer and their families, reduce the number of Canadians who will be affected by the disease and make healthy living a possibility for everyone.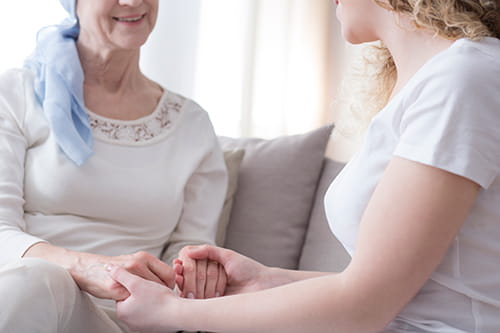 As the 2019 federal election nears, we need your support to call on all political party leaders to make cancer control a priority. Meet Cindy and Sharon to get inspired to join us in standing up for the health of Canadians.
Meet Cindy: Sharing her story to help others @(Model.HeadingTag)>
In 2016, Cindy discovered a strange lump under her ear in the right lymph node. After a visit to her family doctor and months of tests, she was diagnosed with tonsil cancer.
Cindy began 7 weeks of chemotherapy and radiation. During her treatment, Cindy used the Employment Insurance Sickness Benefit, which provides up to a maximum of 15 weeks of benefits for people unable to work because of sickness or injury.
Although Cindy's treatment didn't last the full 15 weeks, she needed additional time to recover from side effects before returning to work.
"There was an expectation that I needed to return to work right after finishing my cancer treatment," explains Cindy. "But there were still many challenges that I had to face."
We recommend that the federal government extend the Employment Insurance Sickness Benefit from 15 weeks to 26 weeks, so that people like Cindy have more time to overcome new lifestyle changes as a result of their cancer treatment. This would bring the length of the benefit in line with the Compassionate Care Benefit for caregivers, which was extended from 6 weeks to 26 weeks in 2016.
Today, Cindy is cancer-free and passionately advocates for an extension to the sickness benefit.
"My cancer treatment is over, but I am grateful and I want to help others."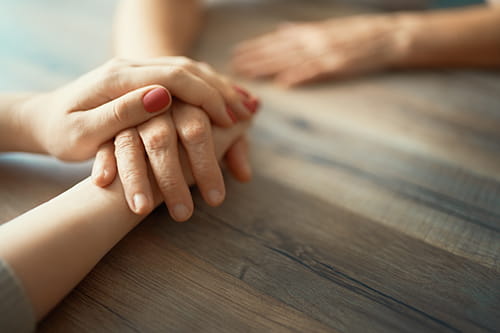 Meet Sharon: Sharing her story to inspire change @(Model.HeadingTag)>
When Sharon started experiencing severe chest pains, she visited her doctor and was referred to a local hospital where a blood test revealed she had developed
chronic myelogenous leukemia (CML)
– a rare form of blood cancer. This diagnosis meant that Sharon would need daily chemotherapy treatments, almost an hour-long drive from her home. Fortunately for Sharon, once she was comfortable administering her own chemotherapy, she was given a prescription for take-home cancer drugs.
While undergoing treatment at home may seem like an easier alternative for people like Sharon who require long-term treatment, accessing take-home cancer drugs can be challenging and costly.
For Sharon, a more effective drug became available, but it wasn't covered under the existing benefit program in Ontario. It would cost $5,000 to fill her prescription.
"I don't have that kind of disposable income so being denied a ticket to health seemed like an unfair situation," says Sharon.
Sharon managed to work with the pharmacy to get the drug company to pay them, however it was a lengthy process. It involved mailing forms and finding a pharmacy that could supply the correct dosage. This resulted in delays which meant Sharon went 3 months without her life-saving medication.
Sharon doesn't want anyone else to experience the same challenges she's been faced with. As someone who continues to rely on take-home cancer drugs, Sharon has joined our advocacy efforts to call for an increase in accessibility and affordability of take-home cancer drugs. We recommend that the federal government close the gaps in coverage so that all Canadians can have equal access to the medication they need in the comfort of their home.
"I'm just going to keep doing whatever I can to improve the cancer experience for others," says Sharon. "I am hopeful that change will be made at some point in the future."
---
Join Cindy, Sharon and all of us at the Canadian Cancer Society in advocating for change. Help us urge political parties to make cancer control a priority. Learn more about our federal election priorities and how you can take action to call on party leaders to:
Expand the Employment Insurance Sickness Benefit
Implement an annual cost recovery fee on the tobacco industry
Close the gaps in coverage for take-home cancer drugs across Canada