10 tips to help you cope with cancer – from Canadians affected by cancer

Discover 10 tips for coping with cancer as shared by Canadians affected by cancer through the Canadian Cancer Society's online community, CancerConnection.ca

3 min. read
When you hear the words, "you have cancer", everything in your world can change. A cancer diagnosis can affect much more than your physical health. It can also affect your mental well-being, emotions and relationships. You might wonder how you'll share the news with your loved ones or how much of an impact it will have on your life. It's normal. Each person responds to and copes with cancer differently.
At the Canadian Cancer Society, we're here to help. We have resources about coping, information about every stage of the cancer journey and offer a support system for people with cancer, their family, friends and caregivers. Through our online community – CancerConnection.ca – people who have cancer, survivors and caregivers can share their experiences and build supportive relationships with others who've been there.
From this caring community, members have shared their own personal tips for coping and while it can take time and practice to adjust to your new normal, these 10 tips from Canadians who've faced or are facing cancer might be helpful to you or someone you love.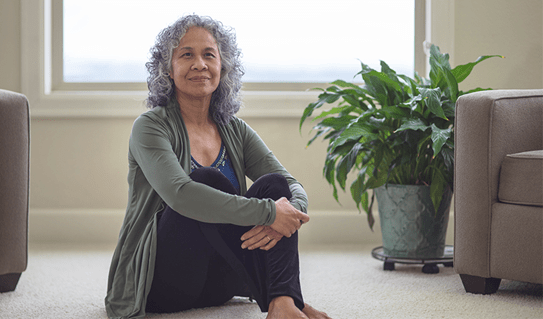 Tip #1:
"Let family and friends help you when you need it."
Tip #2:
"Get informed. Learn more about the type of cancer you have, know the facts and ask your doctor questions. You will have more peace of mind if you share your questions and speak with a healthcare professional who can provide information about your new reality."
Tip #3:
"Listen to your body: on the good days get out and meet friends, do stuff with family, go grocery shopping etc. On the bad days, give yourself a break and rest when you need, eat and drink what you need, take the medications you need. It's ok to spend a few days watching Netflix if that's all you feel up to – your job is to get through your treatment."
Tip #4:
"Take it one day at a time; no more no less."
Tip #5:
"Make room in the present moment to be as serene as possible by freeing yourself as much as you can of invasive and negative thoughts."
Tip #6:
"Tell cancer to go away for the day, or hour, or minute – whenever it gets overwhelming. It will still be there when you get back to it. It does not deserve to occupy your thoughts 100% of the time, even though it will try."
Tip #7:
"Keep living. Make plans, find a hobby to occupy your mind. Set new goals, have fun."
Tip #8:
"Avoid saying 'my cancer' – it does not define you."
Tip #9:
"Scream, laugh, cry, hug, smile. Eat that ice cream or chocolate bar that you love. Watch a movie, and so on. Regardless, do what you can to keep the focus on the fact that you can do it and you will manage to get through it."
Tip #10:
"Join a support group; whether it's your friends, your colleagues, your children or people who have walked the same path."
Do you have any tips from your own personal experience and want to share it with people going through a similar journey? You can turn to the Canadian Cancer Society's online community and connect with people from across the country. Join the discussions at CancerConnection.ca to provide and find support because no one should face cancer alone.