A test developed by Dr Torsten Nielsen with CCS funding is making it easier to accurately diagnose different soft tissue cancers
2 min. read
An innovative test developed by clinician-scientist Dr Torsten Nielsen with funding from CCS is making it easier to accurately diagnose different soft tissue cancers, resulting in life-changing outcomes for people like Kieren O'Neil.
When he was 9 years old, Kieren struggled with constant pain and a lump in his left arm. For a while, his diagnosis was unknown because his cancer wasn't being detected through typical tests.
"Kieren was sick for a long time and was suffering so much. We were all trying to figure out what was going on. It was scary," says Sharon, Kieren's mother. "Our family spent months going back and forth between doctors and the hospital, but no one could determine exactly what it was."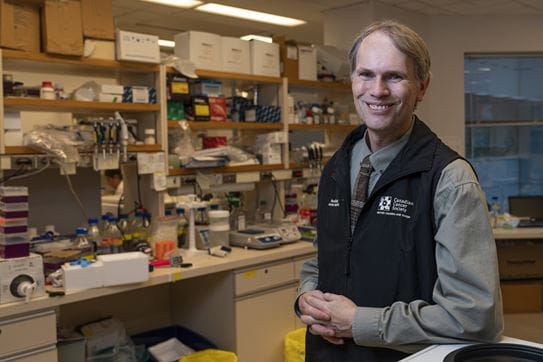 It was through using a sarcoma diagnostic molecular test developed by Dr Nielsen with CCS funding that Kieren was diagnosed with synovial sarcoma, a rare type of cancer that can appear in many soft tissues, including tendons, muscle and nerves. The test also determined which sequence of surgery, radiation or chemotherapy was the best treatment for Kieren.
"Our discovery made a critical difference in Kieren's treatment," says Dr Nielsen, who runs a research lab at the University of British Columbia and works as a pathologist at Vancouver General Hospital (VGH). "It's part of the reason he has a fully functional arm and is alive today."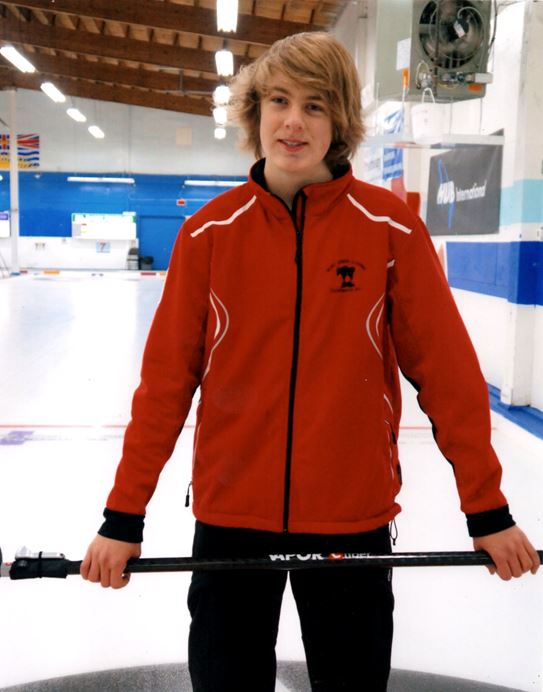 Now 22 years old, Kieren can enjoy cycling, kayaking and curling without pain and is completing a bachelor of science in physics at Thompson Rivers University. Like him, roughly half of the people with synovial sarcoma today can be cured by surgery and radiation because their cancer was detected early enough through the test developed by Dr Nielsen.
The pansarcoma fusion assay test is now regularly used as the first line of testing for sarcomas at VGH and for increasing numbers of referral cases from other Canadian institutions. Thanks to CCS funding, what would have taken 3 to 4 weeks and cost more than $1,000 to test can now be done within 3 days for $300, bringing people living with cancer answers sooner and relieving strain on the healthcare system.
Dr Nielsen and his team are now working on 2 additional tests for other sarcoma types, including one for liposarcomas that has recently been accredited and is now in use at VGH.

These advancements wouldn't be possible without the generosity of our donors.