Your donations provided a support system when Harjeet was diagnosed with Stage IV cancer just one year into her new life in Canada.
1 min. read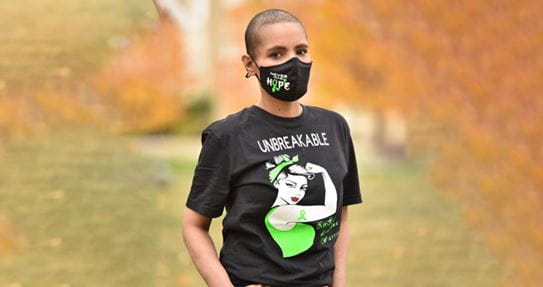 Moving to a new country can be overwhelming — but for Harjeet Kaur, the experience was especially challenging. Just one year into her new life in Canada, a range of severe flu-like symptoms prompted her to undergo extensive testing. Soon she heard the words that so many have heard: you have cancer. But Harjeet's doctors went on to explain that she had a type of cancer that is so rare that only 150 cases are reported worldwide.
As a newcomer to Canada with a rare type of cancer, Harjeet felt confused and isolated — and needed to connect with others going through something similar. Joining CancerConnection.ca, the Canadian Cancer Society (CCS)'s online support community, gave Harjeet access to information she found helpful — and the sense of community she needed.
"I joined CancerConnection.ca because I had a lot of questions and would post them in the forum," says Harjeet. "It was nice to share my experience with other people and have them share their experiences with me."
Harjeet is just one of the 320,000 people who found community and connection on CancerConnection.ca last year — thanks to your generous support.