Your donation helped children like Poppy find community and connection at CCS's Camp Goodtimes
1 min. read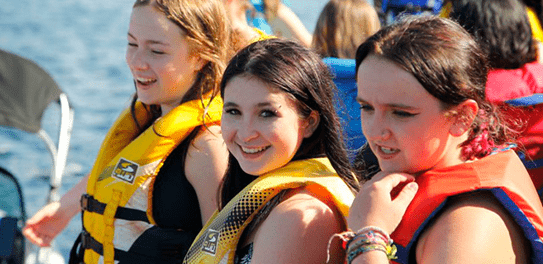 Cancer can be extremely isolating. For Poppy, who was diagnosed with acute lymphocytic leukemia at just 10 years old, it was difficult not to feel alone — her friends just couldn't understand the unique challenges of her diagnosis.

But when Poppy attended the Canadian Cancer Society (CCS)'s Camp Goodtimes — a summer camp for kids and teens with cancer and their families — everything changed. Along with two of her siblings, Poppy was able to enjoy campfires, crafts, and adventurous activities with peers who knew exactly what she was going through — and enjoyed the experience so much she attended with her whole family again later in the summer.

"It was so meaningful for Poppy to feel independent and connect with others her age who were going through similar experiences," says Jenny White, Poppy's mother. "With her camp friends, she could feel comfortable talking about regular teen things, and also share aspects of her cancer experience that she wasn't able to talk about with her other friends."

Thank you for making this incredible camp experience possible for so many children and families!