This season, come together to help families living with cancer.
2 min. read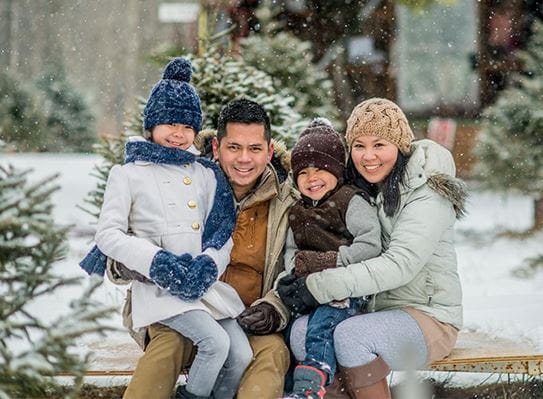 With the holiday season around the corner and a new year on the horizon, we want to thank all our supporters for their generosity and for helping to make the future brighter for Canadians living with cancer.
Together in 2021/2022, with your help, we:
Invested $44.3 million in high-impact research
Empowered 16.9 million visitors to cancer.ca by providing reliable information 
Provided over 4,500 stays in CCS (Canadian Cancer Society) lodges and over 4,300 people received transportation support through our Wheels of Hope programs 
Provided connection and support to over 320,000 people through our online community, cancerconnection.ca and parlonscancer.ca
But despite all the progress we've made, nearly 234,000 cancer cases are expected to be diagnosed in Canada this year alone. Your donation this holiday season will help fund life-saving research, clinical trials, support programs and so much more for those facing cancer and their families. 
For people like Kim, facing cancer during the holiday season can be overwhelming. After starting her chemotherapy treatment in December, her hair had begun falling out in clumps by the time she and her family sat down for their holiday meal. Kim desperately wanted to connect with others who also faced cancer and could understand what she was going through physically and emotionally. Thankfully, she found CCS's online community. 
"One cold, dark night, I signed up for the Canadian Cancer Society's online support community. Immediately, I got a notification and saw words of wisdom and support pour in. I remember reading 'Welcome, you are not alone', and I started to feel a trickle of courage." 
This holiday season, there are thousands of people like Kim across the country who are living with cancer. And they shouldn't have to face it alone. Your donation will help ensure CCS can be there for everyone affected by cancer this holiday season and beyond. 
Come together to help families living with cancer – because cancer never takes a holiday, so neither can we. Make your holiday donation now.