Our quit coaches share their knowledge and expertise by weighing-in on some of the biggest myths and misconceptions about quitting smoking.
2 min. read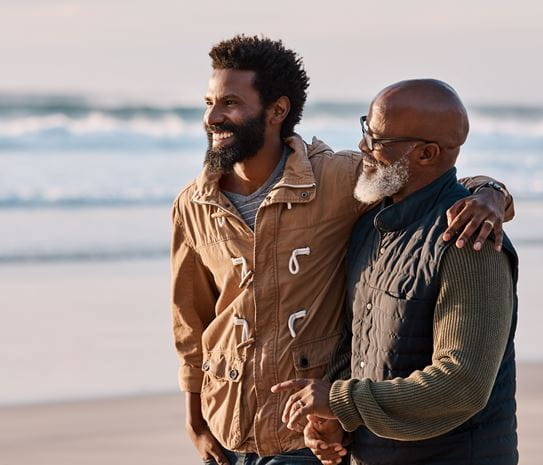 This year marks the 20th anniversary of Smokers' Helpline (SHL), a free, confidential service that offers information, tools and a support community to help you quit vaping and smoking. Did you know that over the last 20 years, SHL has handled over 400,000 calls from across Canada and 120,000 people in Canada have registered on SmokersHelpline.ca?
"Thanks to our dedicated team of quit coaches, Smokers' Helpline continues to be an integral tool for helping people quit smoking and vaping," says Susan Flynn, Senior Manager, Cancer Prevention. "It's because of their passion, professionalism, and commitment to helping others that we've been able to share trusted information and provide meaningful support to people at all stages of their quit journey."
To celebrate this milestone, our SHL quit coaches have come together to share their knowledge and expertise, by debunking some of the biggest myths and misconceptions about quitting smoking.
I have already smoked for so long, quitting now won't make a difference
It's never too late to quit! You can reverse some of the damages caused by smoking and start down a path toward being healthy. Only a week or two after your last cigarette, you will notice increased endurance and improved general health.
I'm a light smoker who only smokes occasionally so I don't need to quit
There is no safe level of exposure to tobacco. Even if you only smoke socially, you still have a higher risk of cancer, heart disease and lung disease, among other things. Social smokers are also at greater risk of becoming regular smokers.
Using quit aids is just a crutch - it's not really 'quitting' since you are still consuming nicotine
Cigarettes are far more addictive than nicotine replacement therapy (NRT) because of the method and speed that they deliver nicotine to your brain. Unlike cigarettes, quit aids like the nicotine patch slowly lower your nicotine consumption over time and have very low potential for addiction. Because of the way it's delivered to the brain, NRT products can help ease cravings and withdrawal symptoms, making quitting easier.
Talking about quitting isn't going to be of any help
Support, combined with quit medications, can triple your chances of quitting for good. Quitlines such as Smokers' Helpline are a proven intervention that greatly increase the chance that a person who smokes or vapes will quit.
Thinking about quitting smoking or vaping? We are here to help! Visit
SmokersHelpline.ca
to learn more.