Thanks to you, when four-year-old Olivia was diagnosed with leukemia, her family found the information and support they needed.
1 min. read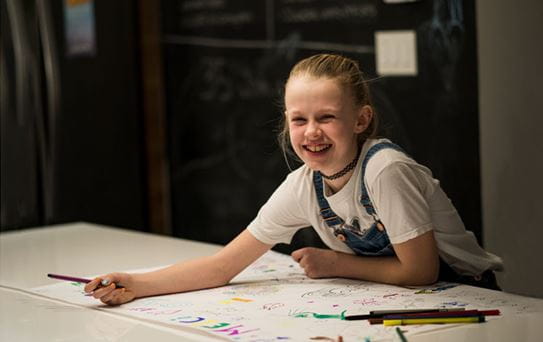 It was the beginning of summer and pre-school had just let out when four-year-old Olivia Gatien was diagnosed with acute lymphoblastic leukemia (ALL).
"After I heard the diagnosis, I collapsed on my way out of the doctor's office," remembers Olivia's mom, Marilyne. "The stress of Olivia's diagnosis was overwhelming."
While support from loved ones poured in, Marilyne struggled between wanting to better understand Olivia's diagnosis, and fearing knowing too much.
Fortunately, Marilyne found the information she was looking for when she discovered the Canadian Cancer Society's (CCS) website,
cancer.ca
. The wealth of trusted information helped answer her questions to better understand Olivia's diagnosis and empowered her to best support her daughter through her cancer journey.
"The information came to my rescue at a pivotal time," says Marilyne. "I was so scared. But what I learned reassured me, which was a blessing."
Thank you for your support that makes a difference in the lives of children facing cancer and their loved ones by ensuring no one has to face cancer alone.
"Thanks to donors like you, I can still hug my daughter and watch her grow up,"
says Marilyne. "Every dollar makes all the difference
—
it breeds hope."