How your donations helped one young mom during the pandemic
1 min. read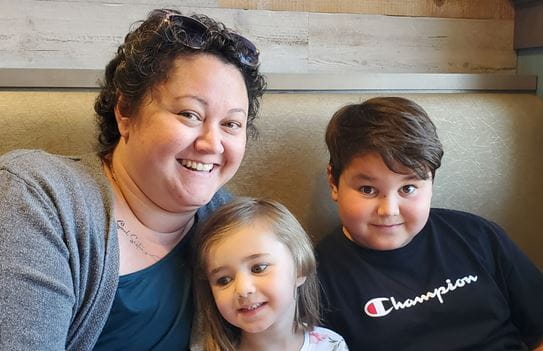 During a virtual study session with a fellow nursing student, Danielle Smith found a lump on her breast. And from that moment on things moved in warp speed for the young mother of five.
She had a mammogram and a biopsy all within a week before being diagnosed with breast cancer. A month later she had one of her breasts removed and then started chemotherapy.
During her treatment, Danielle worried about how she would feel after losing her hair — a common side effect of chemotherapy. She was nervous that she wouldn't feel like herself and wondered how she would afford a costly wig.
But a call to the Canadian Cancer Society Wig Bank helped to alleviate some of her stress. The program, which you make possible with your support, helps Canadian women in need obtain a wig — and a chance to regain their sense of self.
"I had a virtual meeting with the Wig Bank, and chose the type of wig, colour and length I wanted," says Danielle, who says she was so pleased and relieved when the wig arrived three days later.
"To those who donate to support programs like the Wig Bank, I just want to say a big thank you," says Danielle. "Thank you doesn't even really seem like enough. If I could, I would hug you all."