Camp isn't just for summer anymore! Our virtual camp kept the fun going all through fall and winter.
2 min. read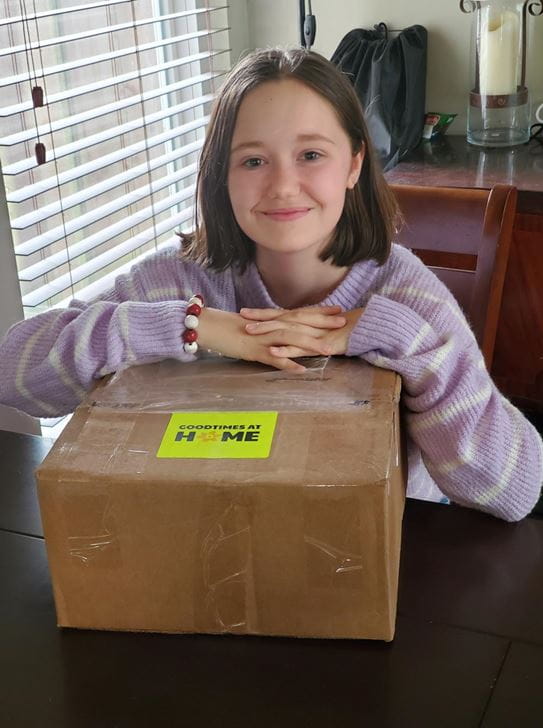 There was nothing ordinary about this past year, but the staff at Camp Goodtimes wanted to ensure that children and teens with cancer and their families had an extraordinary experience.
That meant taking the traditional summer camp program online, which brought hundreds of campers together virtually for a season of fun and activities.
"Given the uncertainty of the pandemic, we wanted programming that gave young people with cancer the opportunity to connect, laugh and play with others who have similar experiences," says Danielle McVicar, Senior Manager, Youth and Family Programs at the Canadian Cancer Society.
The summer program was such a success that the team decided to keep the fun going all year round!
Through the new Camp Goodtimes @ Home Club Program, each camper was given a choice of programs, each one designed to promote self-esteem and personal growth. These included an Arts and Crafts Club, a Magic Club, a Coding Club, and a Games Club. Participants were mailed a box of supplies, and then met online once a week for seven weeks during the fall and/or winter.
And the results were amazing. Every single child surveyed after the program said they learned and enjoyed something new. And it was great for parents, too.
"This was the break we needed during the pandemic," said one parent. "It gave the kids a social and creative outlet, and it gave me a break from being the one who usually figures out and creates fun distractions for them within the limitations of pandemic precautions."
In fact, the club program it was so successful the team is exploring developing a permanent year-round program. And it is all thanks to you.
As one parent noted: "The program gave our youth a chance to connect and be part of a community which had a huge benefit to their lives. Thank you for giving them a place to belong!"