Through innovative technology you helped to spark, researchers are developing a bra that could detect cancer.
1 min. read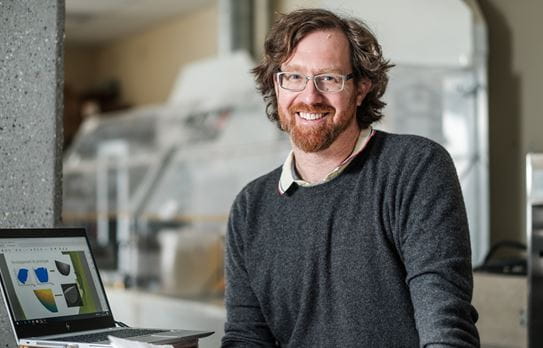 Imagine wearing a bra that could tell you if you had breast cancer! If may sound futuristic, but thanks to research you supported, this innovation could be around the corner.

We know that when it is detected early, breast cancer is more likely to be treated successfully.

And, in exciting new research, Spark Grant* recipient Dr Elijah Van Houten and his team are developing a smart bra that could disrupt the current model of breast screening, giving people earlier access to treatment — and increasing the chances of a positive outcome.

This cutting-edge technology centres around the fact that breast tumours are very different from healthy breast tissue. The smart bra would be able to sense and measure the difference during the wearer's everyday activities and detect small tumours.

"We hope to transform breast cancer screening," says Dr Van Houten. "We want to make a more comfortable, simple, regular and convenient way to undergo screening at home."

This technology could also be used to help detect recurring breast cancers so they can be caught and treated earlier, improving the likelihood of successful treatment.
This research could not have happened without the Spark Grants — a program made possible through your support. Thank you for funding groundbreaking research and technology in Canada.
*The Spark Grants, a joint $4 million research initiative from CCS and its partners, Canadian Institutes of Health Research (CIHR) and Brain Canada, are an investment in innovative cancer research that funds bold new ideas.